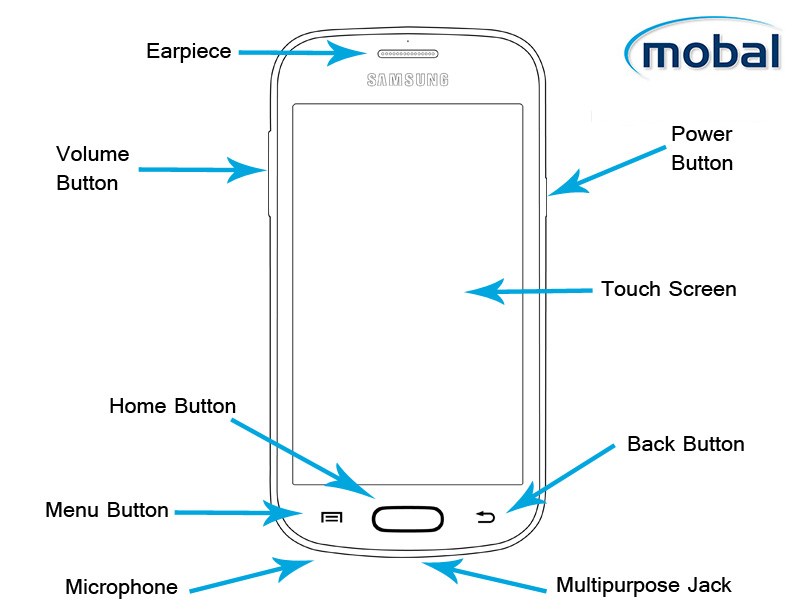 Thank you for purchasing the Mobal Classic Smartphone model GT-S7390. Now it is time to get to know your new smartphone ready for your next vacation!
Device Layout – Front
First, let's take a look at the front of the Mobal Classic Smartphone. On the image below you will see the device layout to help get you started.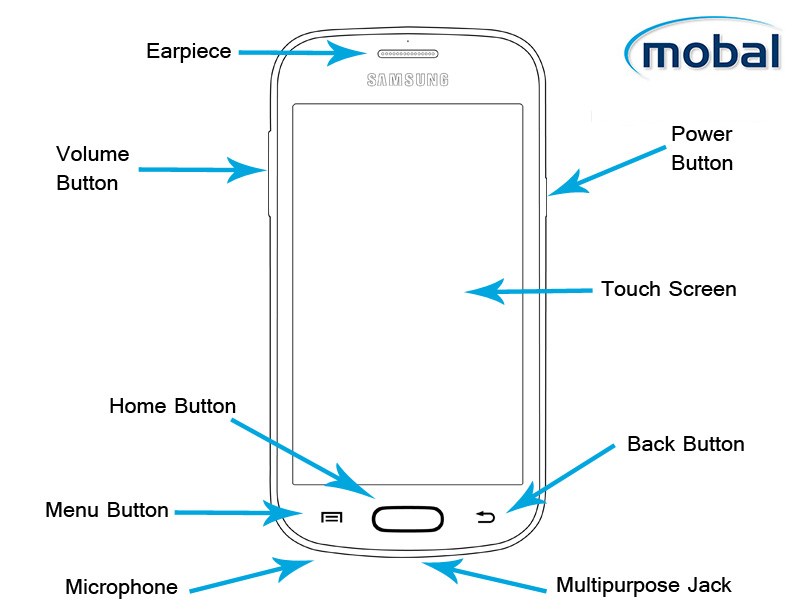 Device Layout – Rear
The rear of your Mobal Classic Smartphone will look just like the image below. Take note of where the main antenna is located, be sure not to cover the antenna area with your hands or other objects as this may cause connectivity problems or it could even drain the battery.
Buttons and Functions
Press and hold the power button to turn your Mobal Classic Smartphone on or off.
To reset the Mobal Classic Smartphone press and hold the power button for 8-10 seconds. This is useful if the phone has any fatal errors or freezes.
Press to lock or unlock the screen.
The Mobal Classic Smartphone will go into lock mode when the touch screen turns off.
Tap the menu button to access a list of options available for the current screen.
To launch Google Search, tap and hold this button on the home screen.
Press this button to return to the home screen at any time.
Press and hold on the home screen to view a list of recently used applications.

Tap to return to the previous screen.
Press the top part of the volume button to increase the volume and the lower part to decrease the volume.
Thank you for taking the time to view our blog post. Want to learn more? View our next post on installing the SIM and Battery.