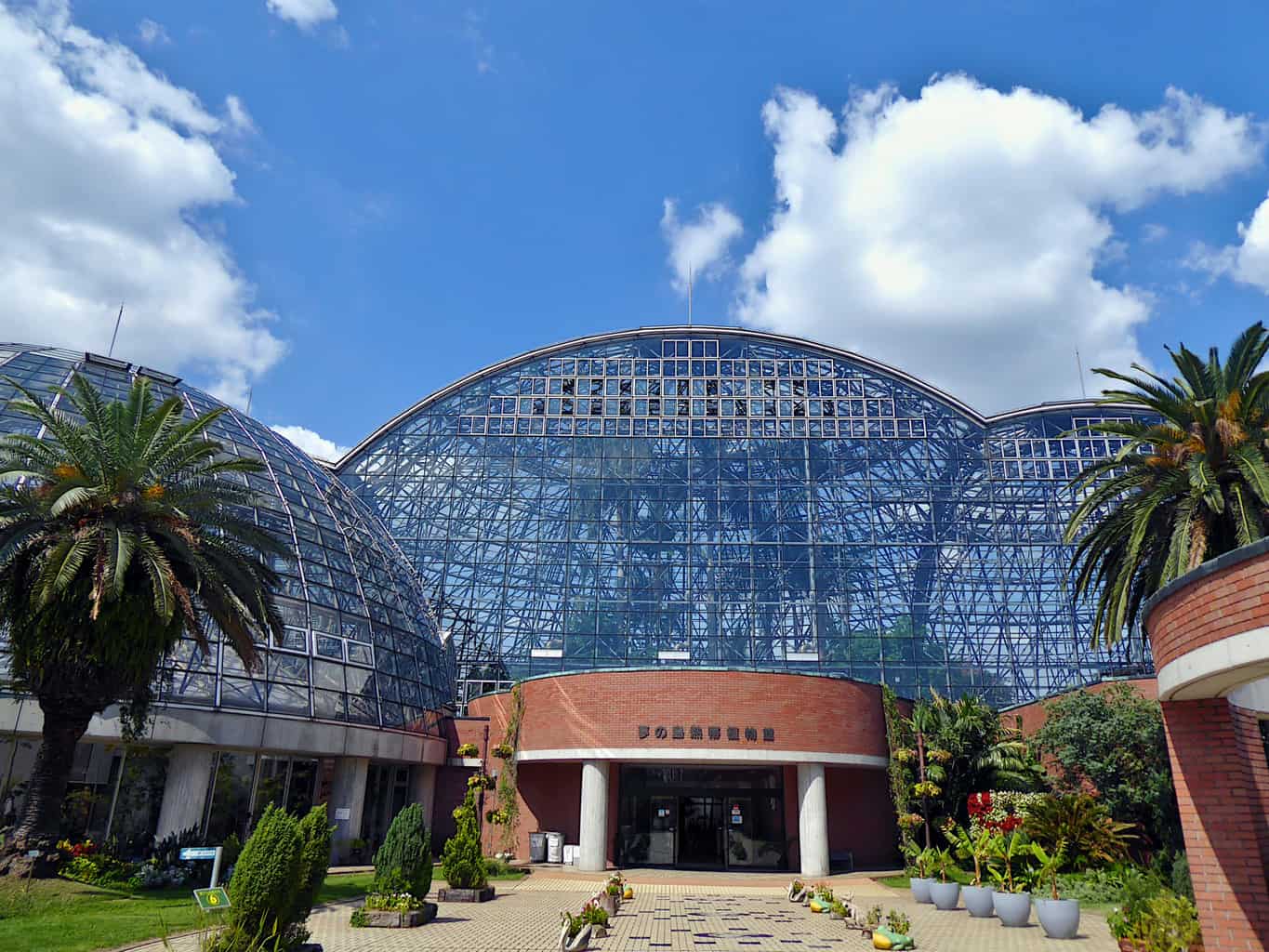 This article was by R. Tanner Goodwin, an intern at Mobal.
The Tokyo Museum Grutto Pass is amazing, and I'd like to share the next five attractions I visited over the course of my weekend excursion. I may even post more in the future, as I will definitely be using the pass for as long as I can!
For the previous post, visit this link:  5 Great Museums in Tokyo: Museum Grutto Pass.
For a comprehensive list of all 95 Facilities included, visit this post: All 95 Tokyo Museum Grutto Pass Facilities (Google Map Included)
Yumenoshima Tropical Greenhouse Dome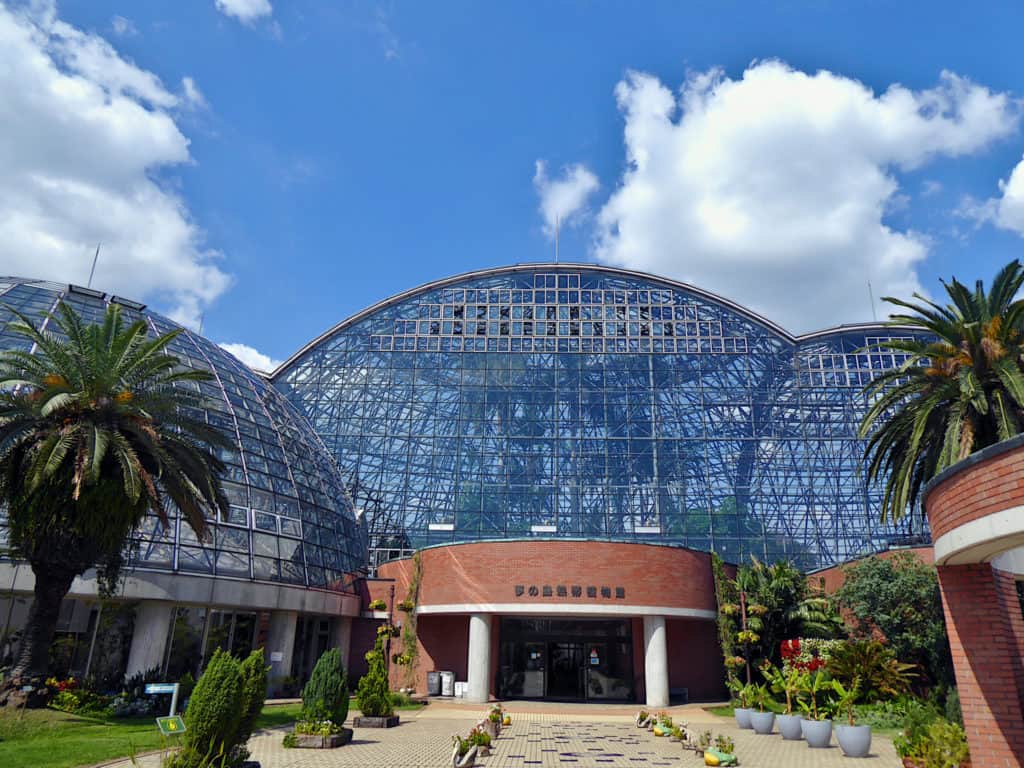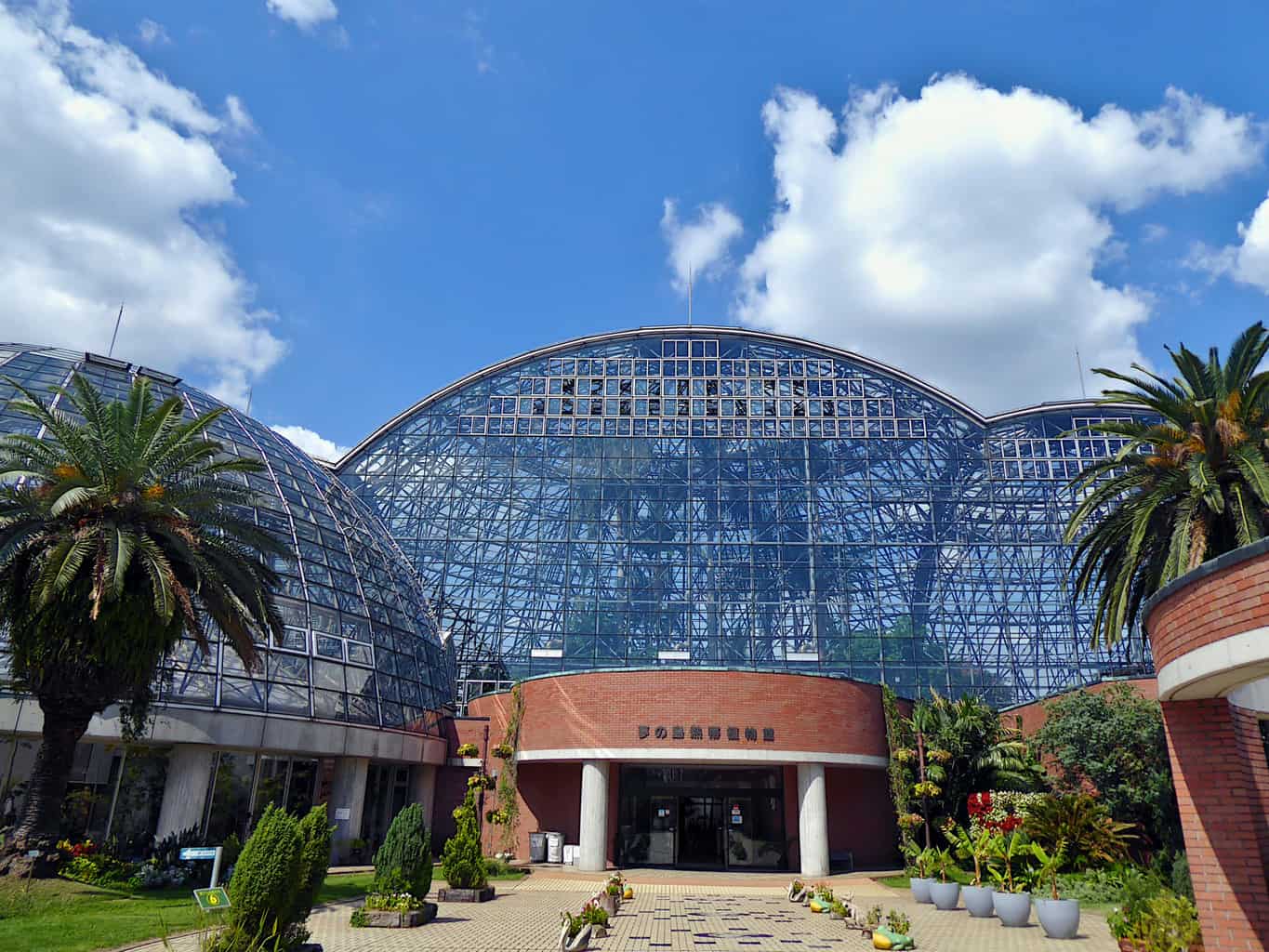 The first of the five is the Yumenoshima Tropical Greenhouse Dome. The best word I can use to describe this place is astounding. I really enjoyed it and was amazed at the variety of plants there.
Main exhibit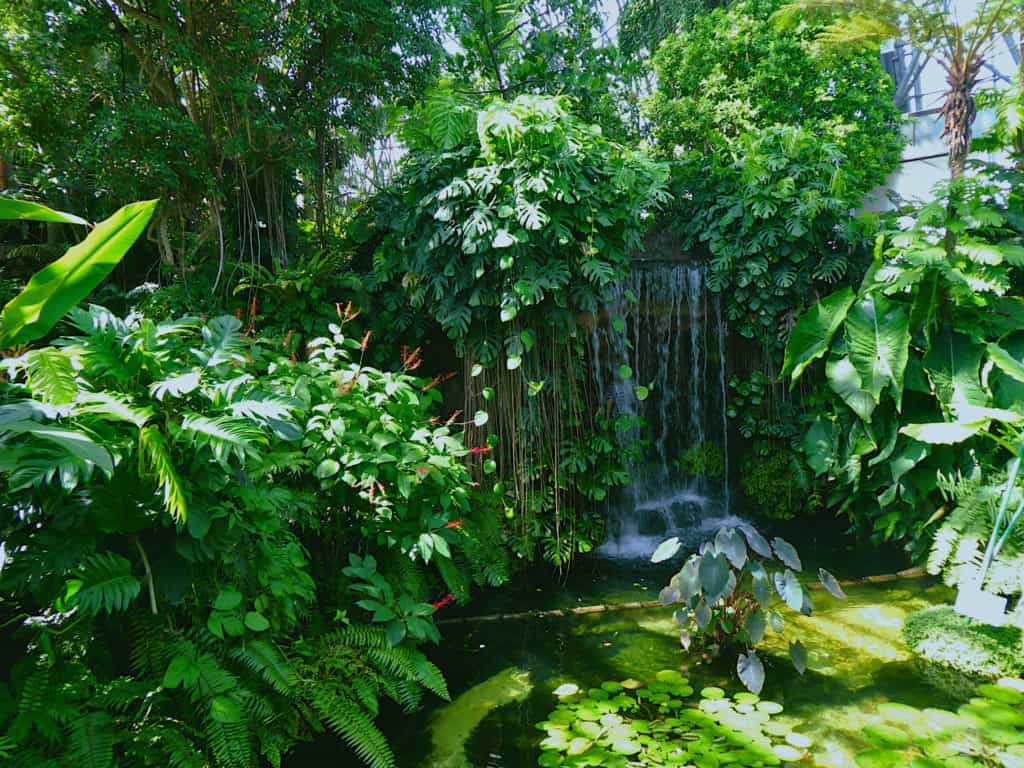 The main part of the greenhouse is a walkthrough the three large domes. They are filled with tropical plants, which you can observe and even touch, as long you don't harm the plants. I definitely enjoyed the scenery and learned a lot as well due to the has plaques all around explaining what each plant is, where it originates, and explaining which ones are fruit bearing.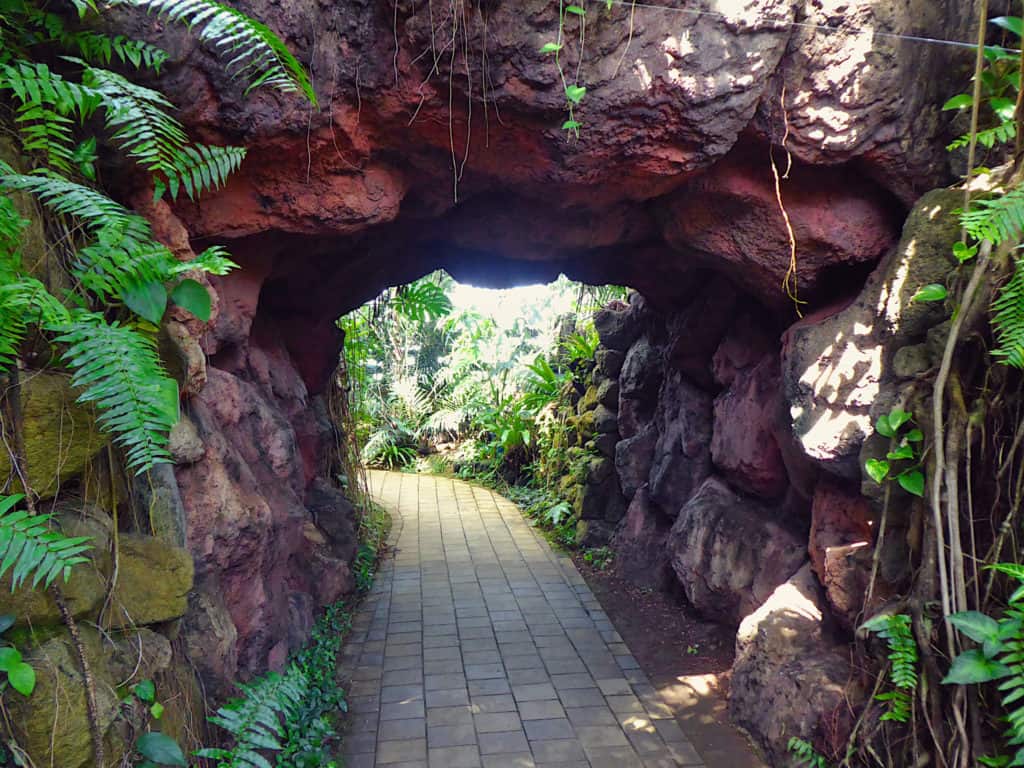 Other Exhibits
The next part is smaller, with more specific environments and more specific explanations of certain plants, such as venus fly traps or different types of moss or algae.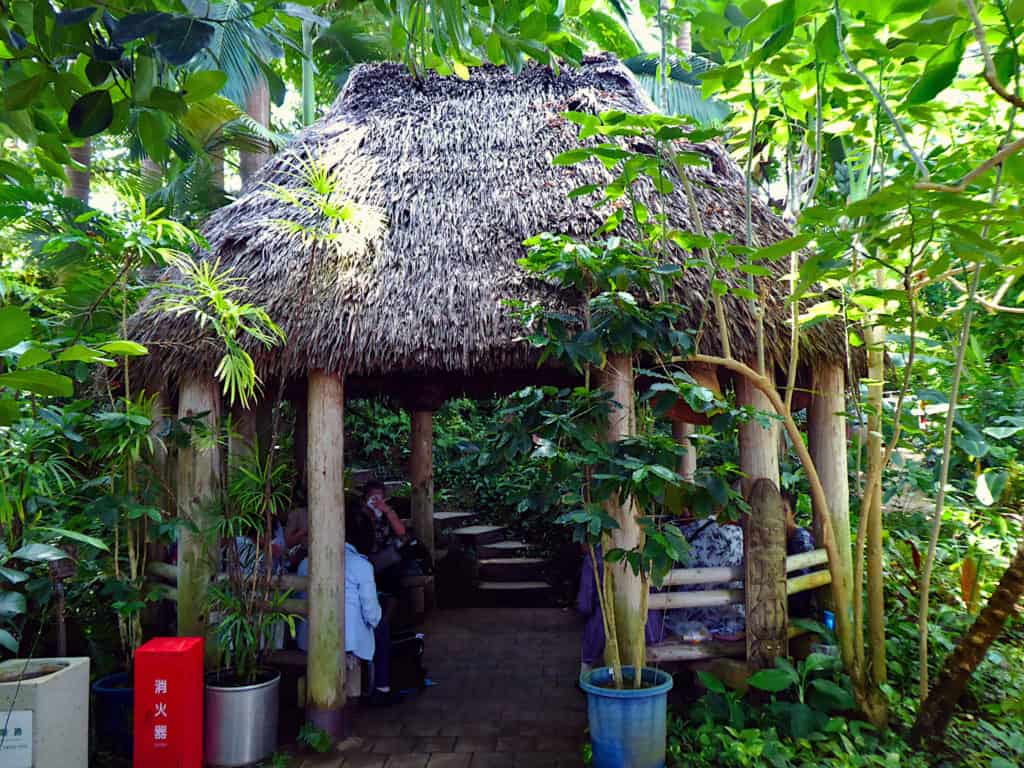 I took a large amount of pictures with the subjects being amazing looking trees, greenery, and flowers. It's likely that the majority of the pictures I took were here at the greenhouse. It was honestly breathtaking. It's also right next to a harbor, so the view inside and outside the greenhouse is spectacular.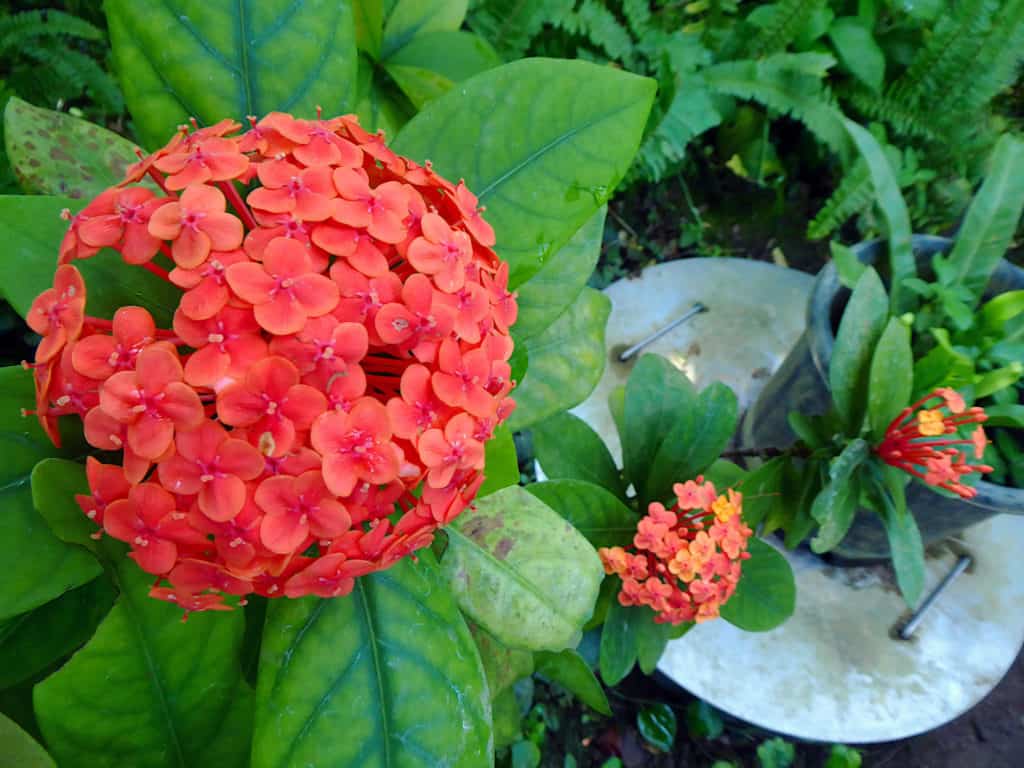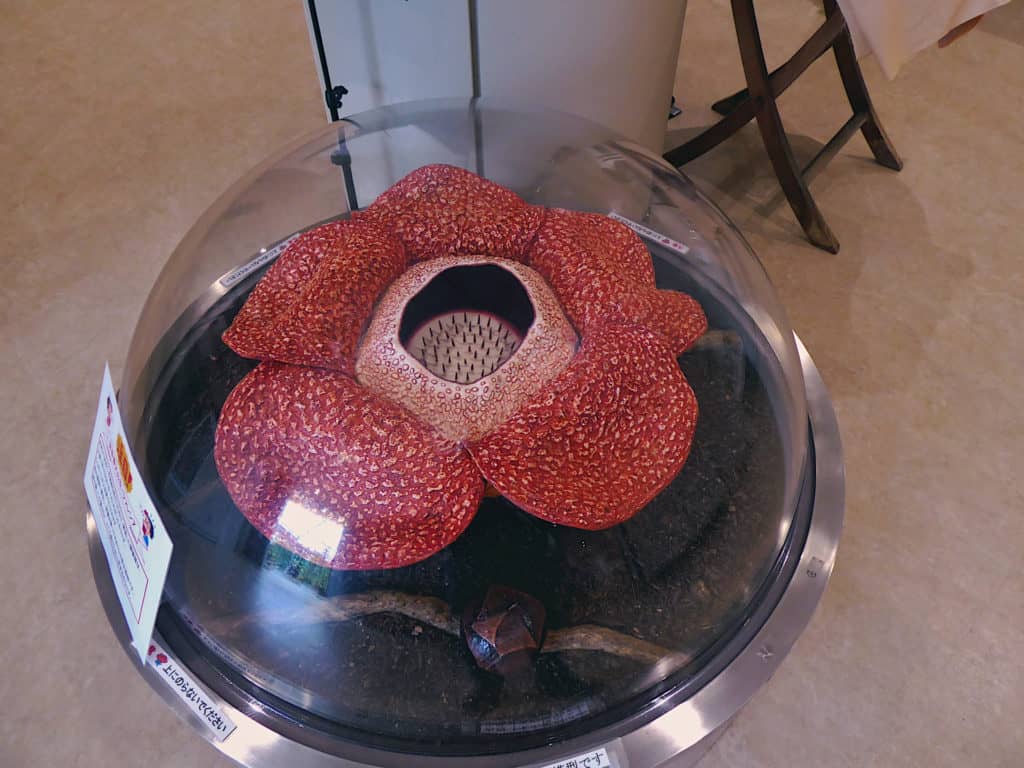 It is English accessible and a photographer's dream. So many great pictures can be taken with so much color. It is one of my favorite places on list, so I would entirely recommend this one. It is also family friendly, as there is a lot to look at without having to read.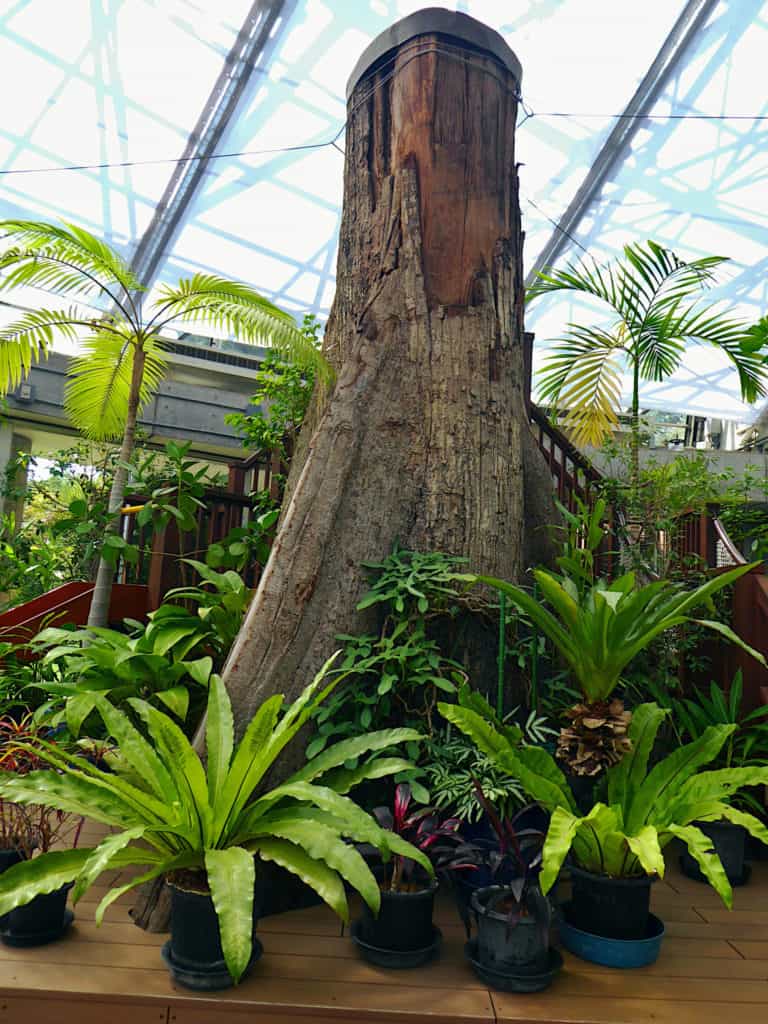 Tokyo Sea Life Park
Next, I went to the Tokyo Sea Life Park, and it was also amazing. I'm pretty sure the attractions I attended the last day of my weekend excursion were my favorites.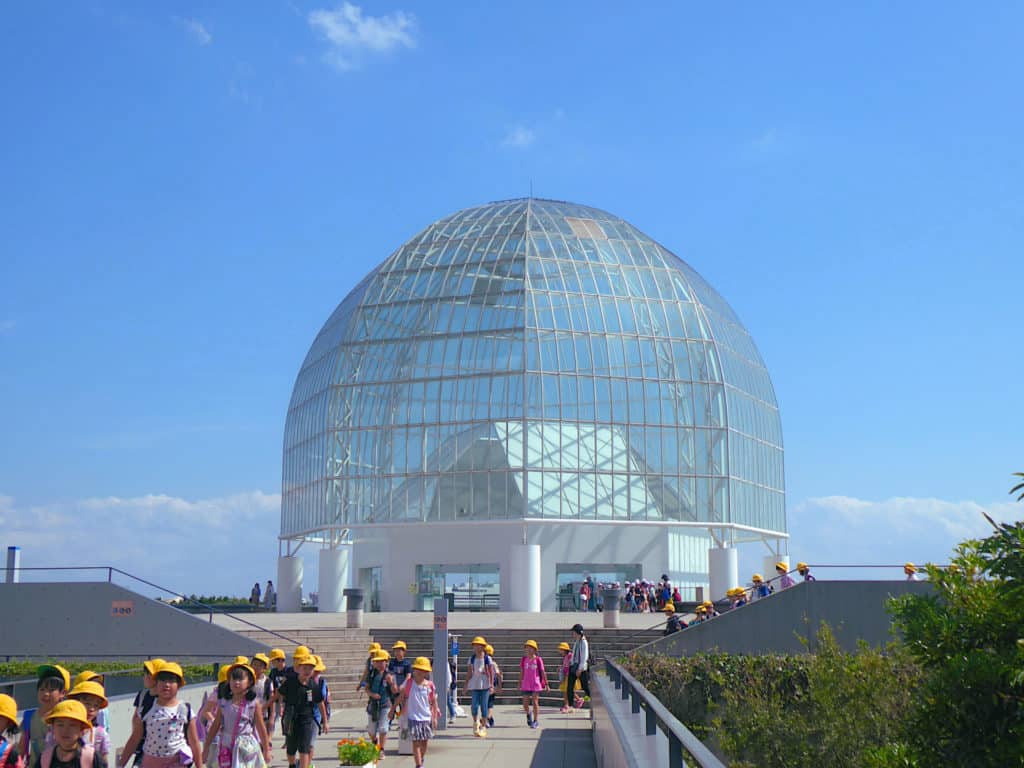 The atmosphere here is spot on. You are right next to the ocean and enter into the Park itself by traveling downward into the exhibits. It's like you're descending into the ocean itself, being greeted by hundreds of fish swimming about.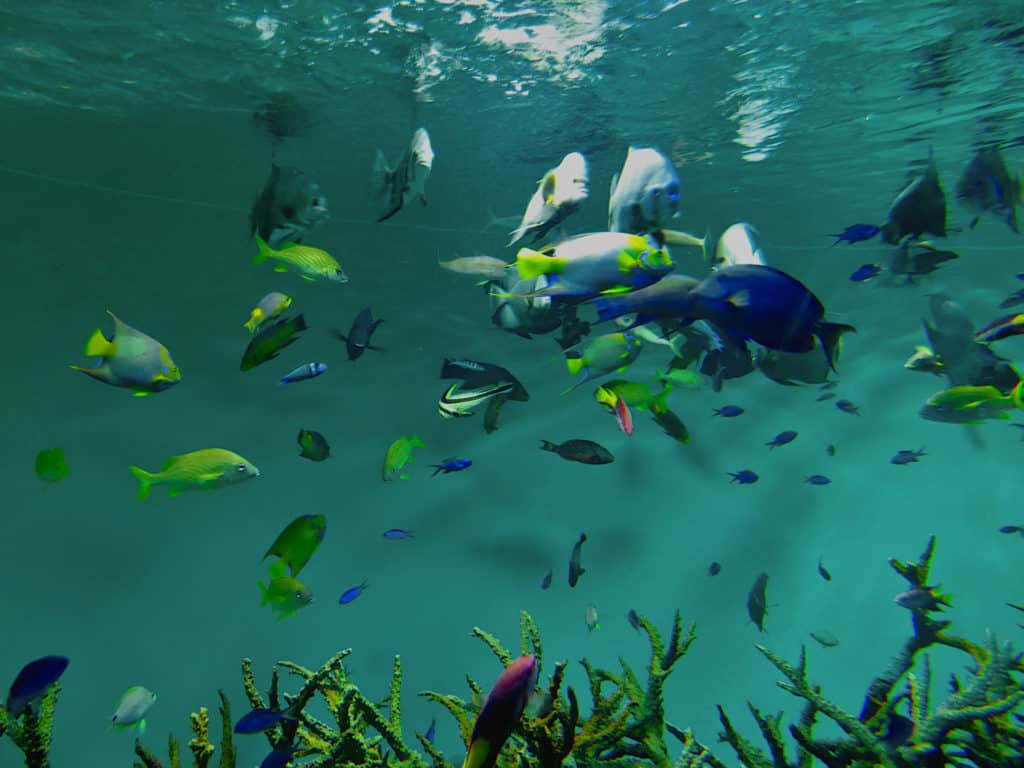 Exhibits
The first parts of the Sea Life Park are smaller water tanks with different types of fish or other nautical creatures from all around the world. I can only imagine what it must take to make sure the environments are perfect for each tank, including lighting conditions.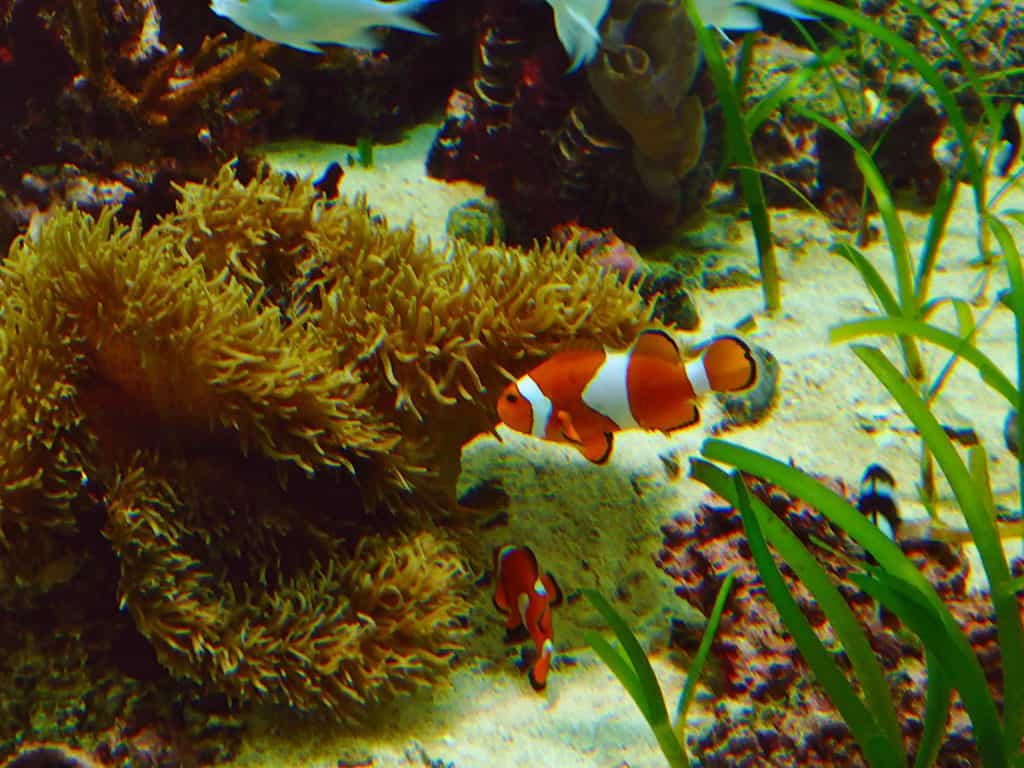 There are then some larger tanks to see, with a greater number of fish in each. It is very interesting to see them in a larger environment, and with a greater number of fish around them to see their behaviors.
There are then outside exhibits, with the more interactive parts of the aquarium being here. Also, there are tide pools, and touching exhibits that are supervised, but definitely interesting, especially for children.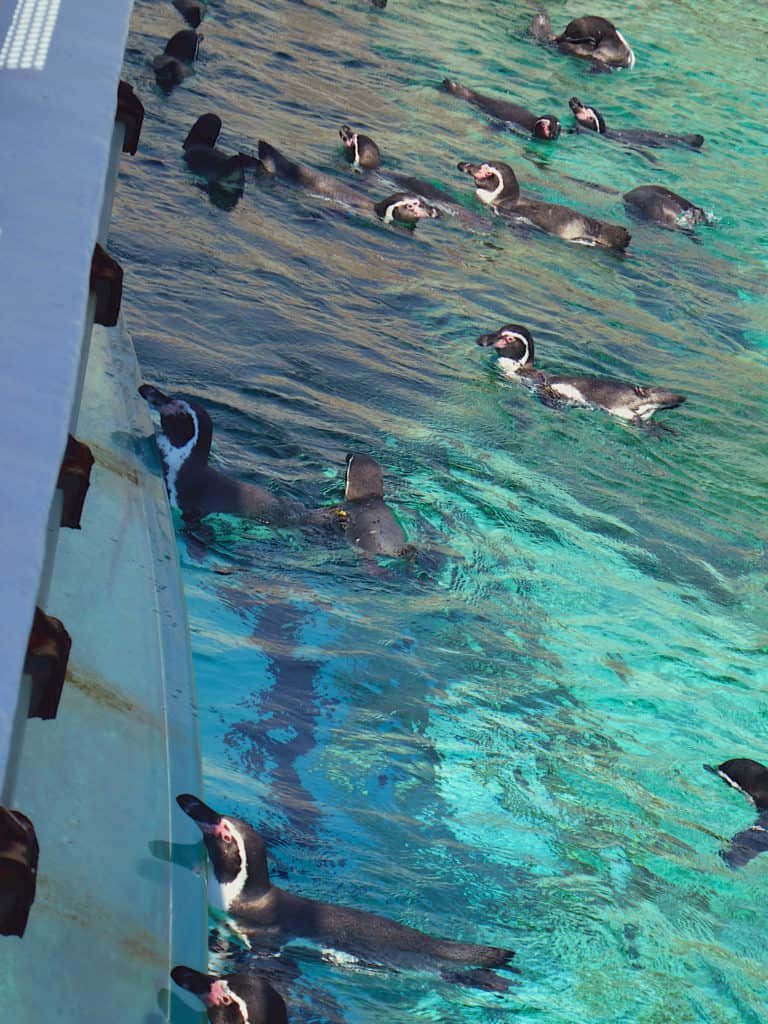 Then there are many more exhibits, that I don't want to spoil if you'd like to attend this place. It has a lot to see, and much to do.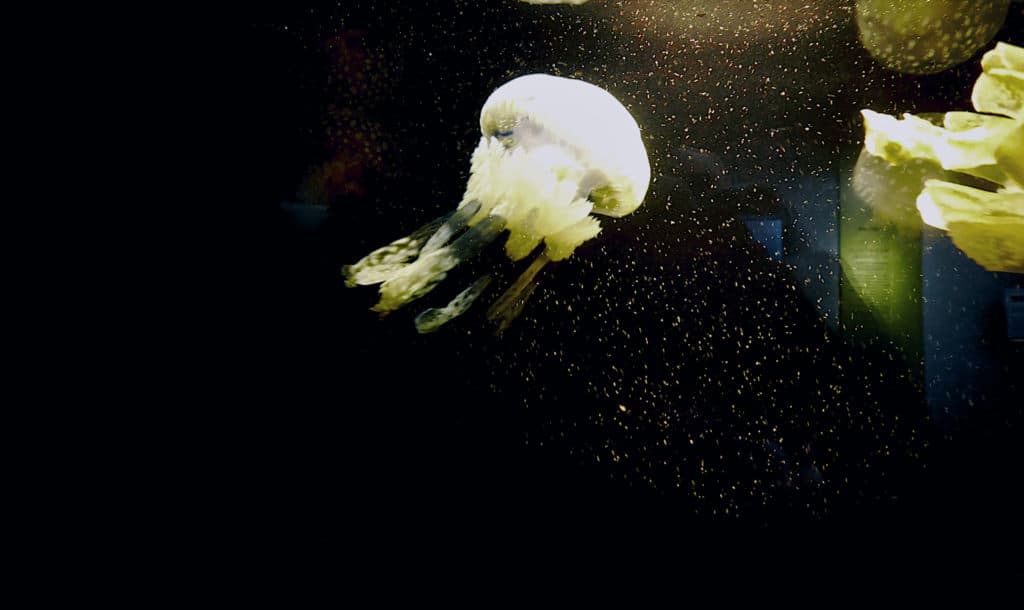 This place is a perfect outing for the whole family or even for those who enjoy aquariums, to explore on your own. This park comes highly recommended and is fully english accessible, with photos being allowed to boot. There are even particular places they expect that you might want a photo, so they set up stands so you can the camera on timer and capture the memory of your visit. The Sea Life Park was so fun!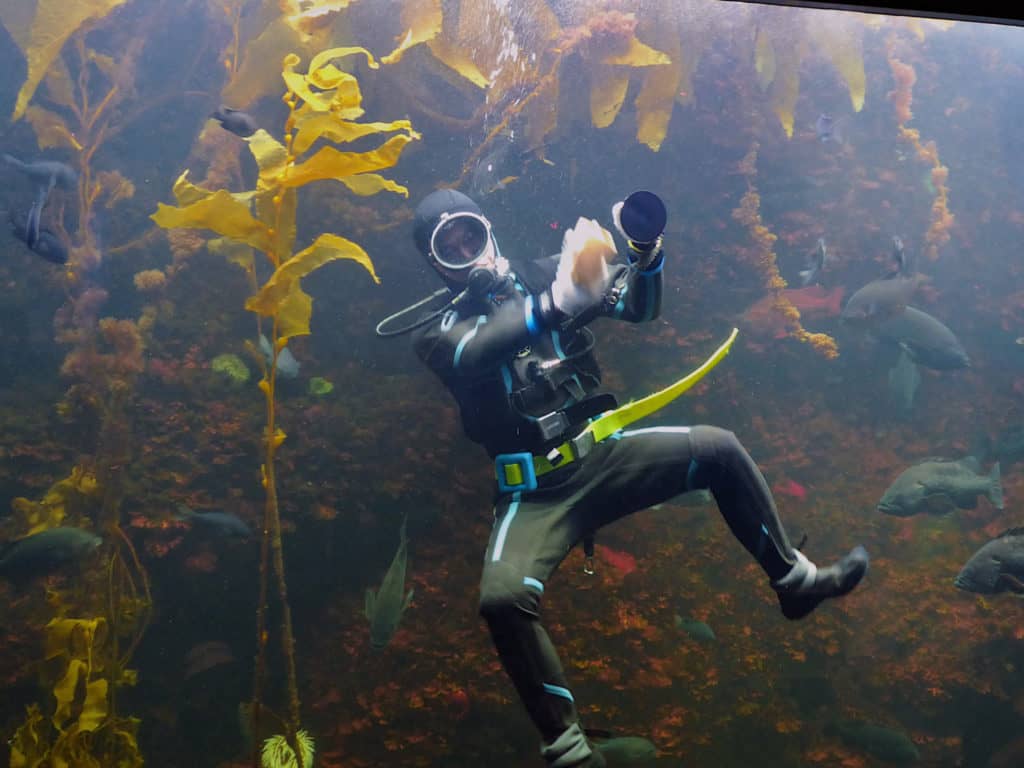 Fukagawa Edo Museum
I then traveled to the Fukagawa Edo Museum, which thoroughly impressed me.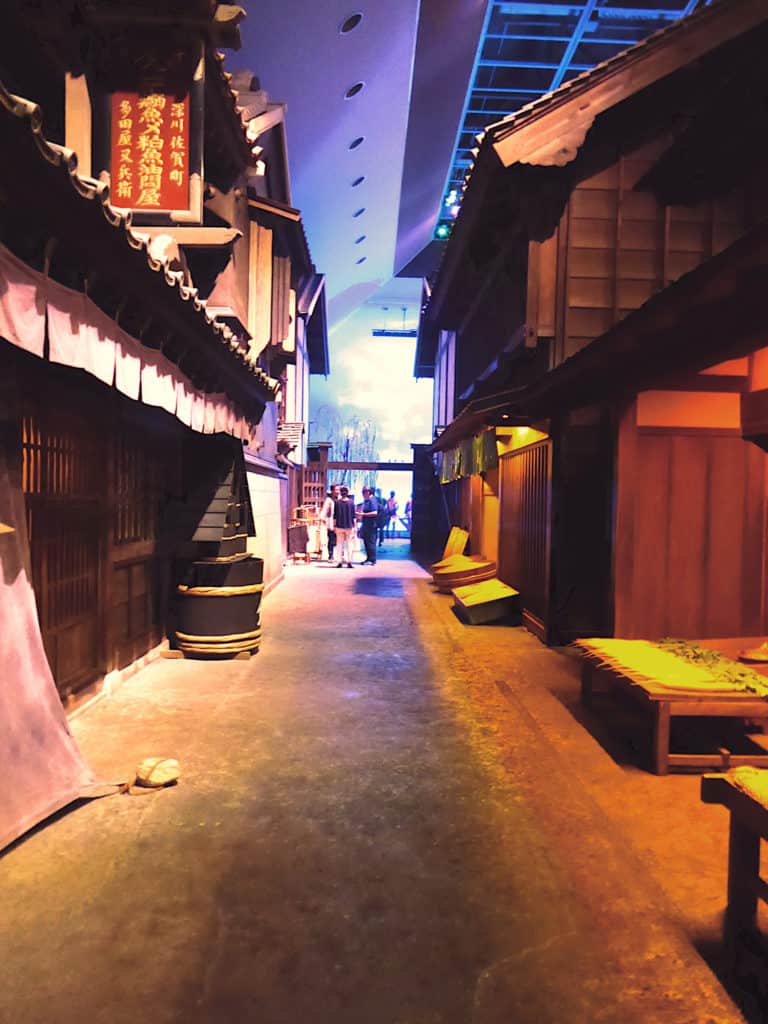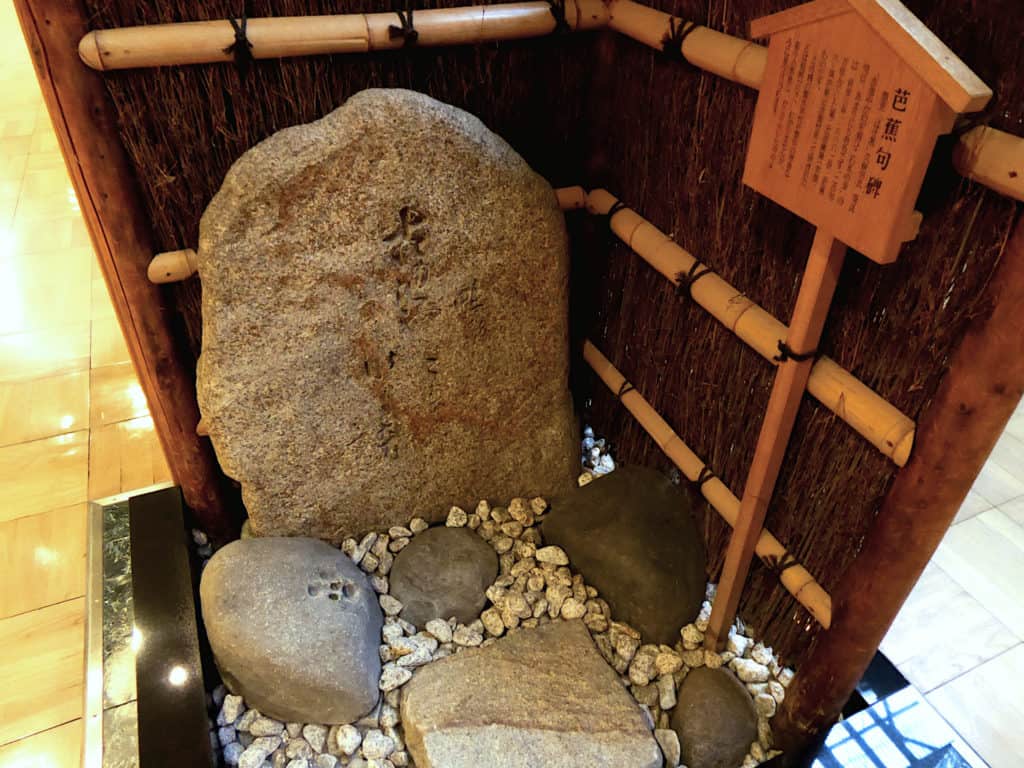 Here, they've built a small recreation of a typical town in Japan during the Edo Period (1603-1868). It has many sights and sounds, with both facades of building and full size reconstructions. Some buildings you are even allowed to enter, in order to experience what it would be like to live in such a place. There are guides who will take you around and show you everything there is to see and help you understand what life must have been like. It is English accessible, with some guides being able to speak English as well.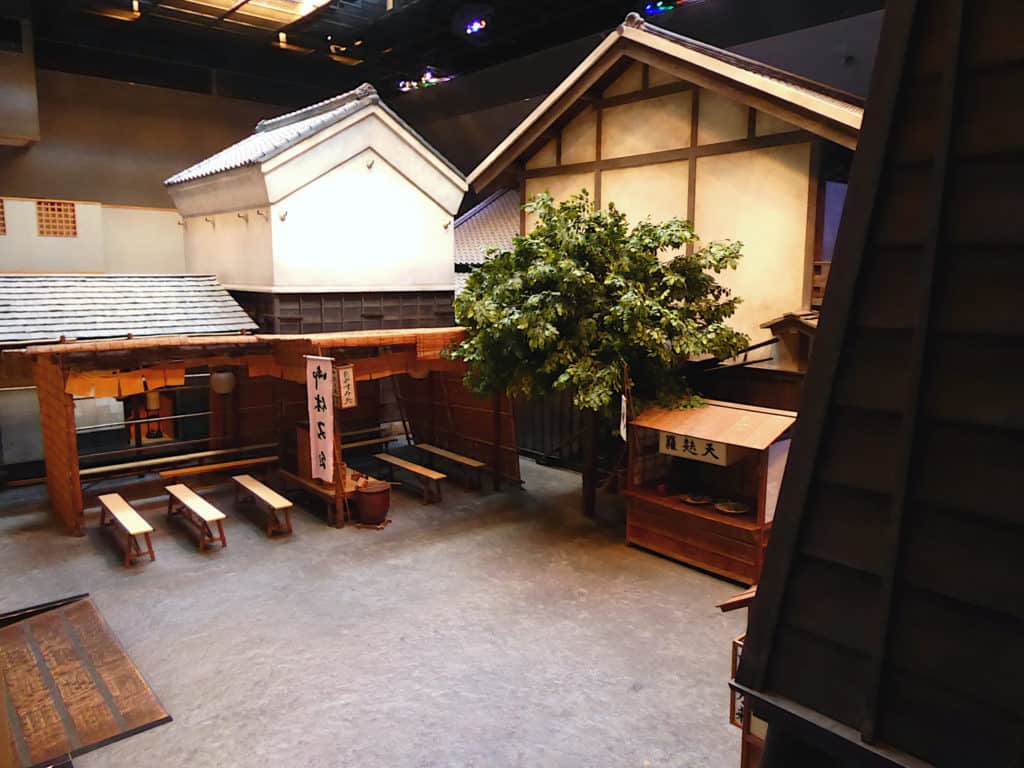 For the atmosphere and history, I highly recommend this museum. It is great for picture opportunities and a fun and interesting way to learn about Japan's history. Definitely family friendly, as long as your children can be trusted not to touch what shouldn't be, as not everything is to be interacted with.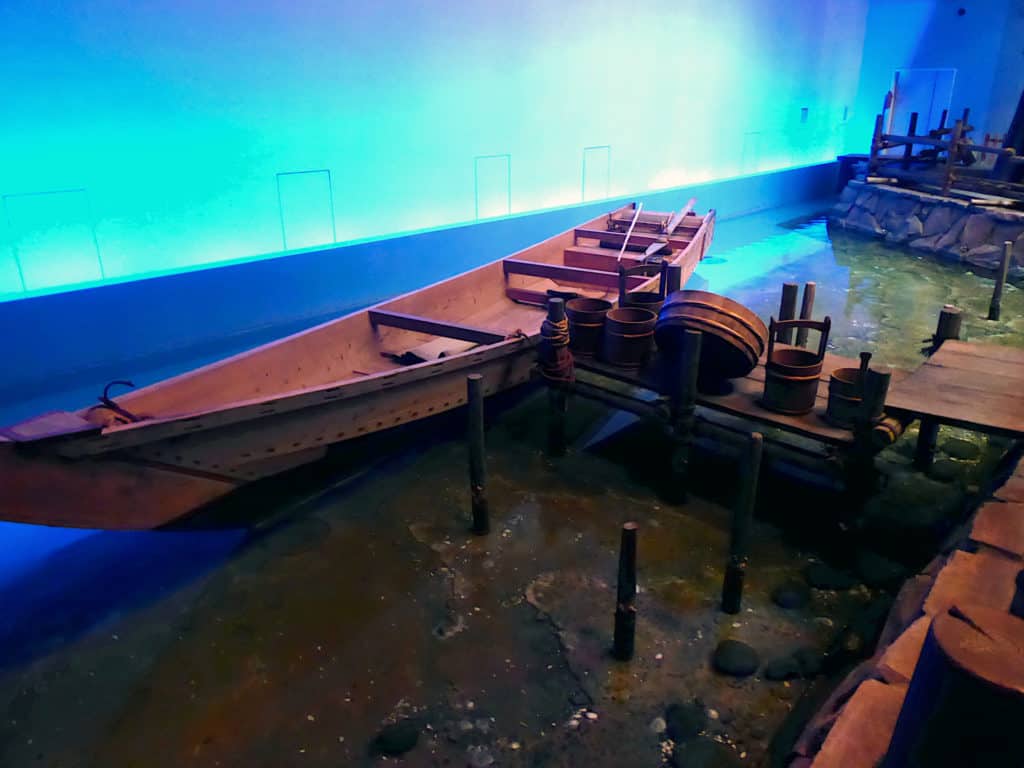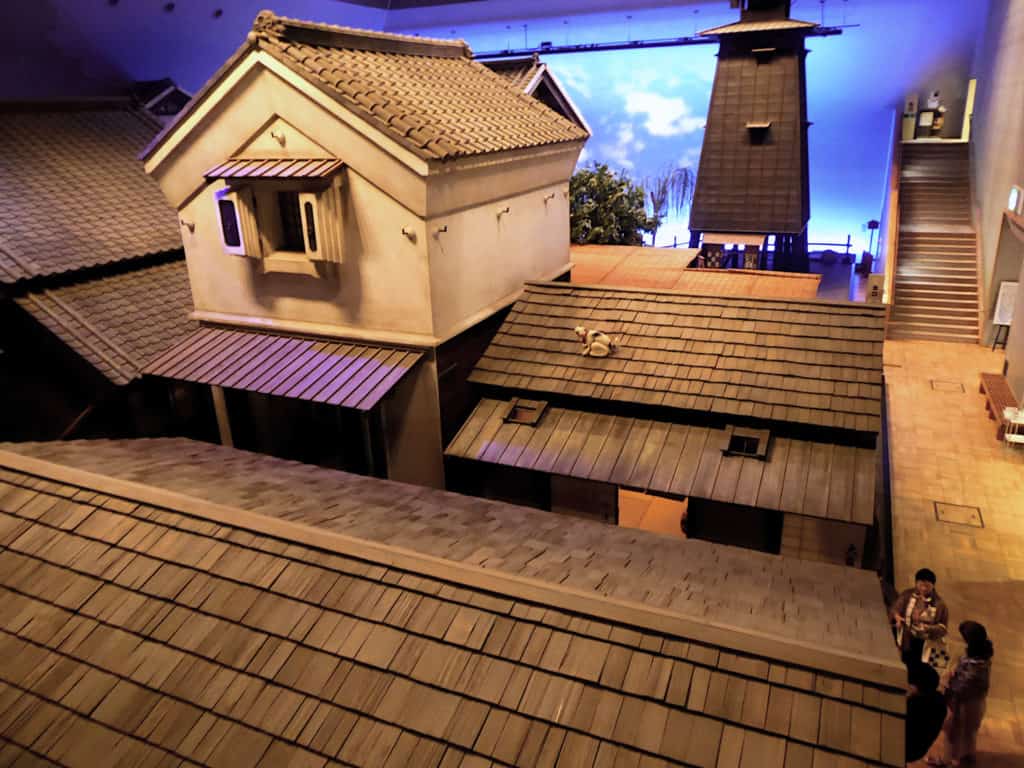 Sumida Hokusai Museum
I then attended the Sumida Hokusai museum. It is dedicated to Katsushika Hokusai Japanese painter, woodblock printer, and all around artist. The Japanese are very proud of Hokusai, and it's highly likely you are aware of one of his works as well, The Great Wave off Kanagawa.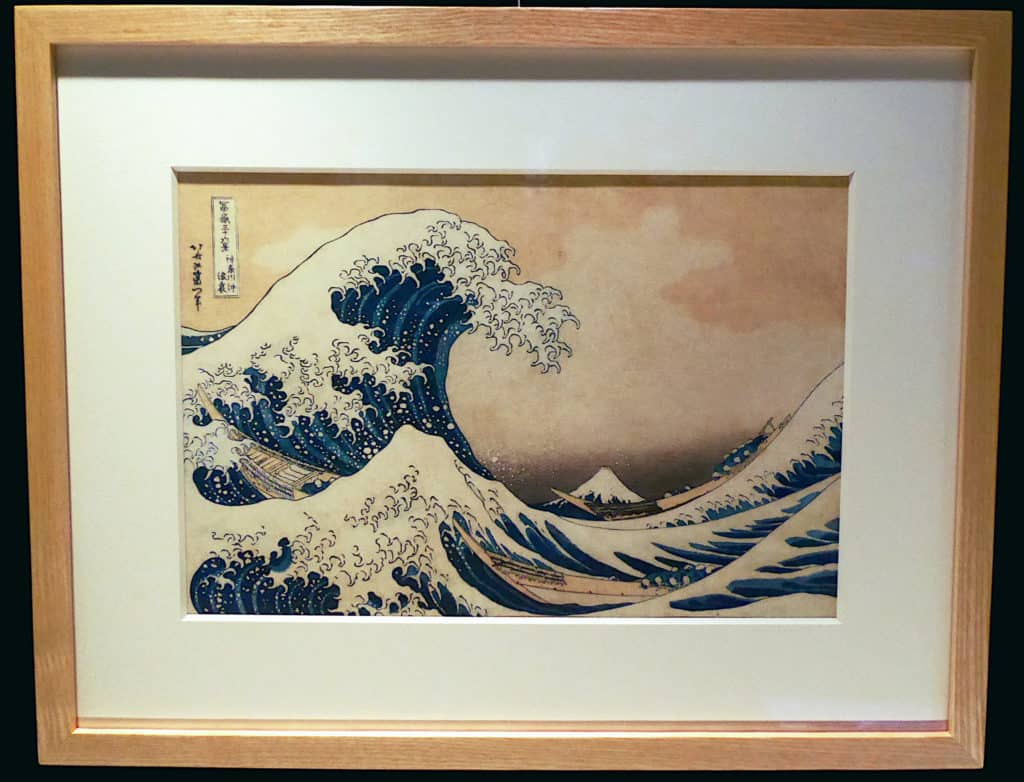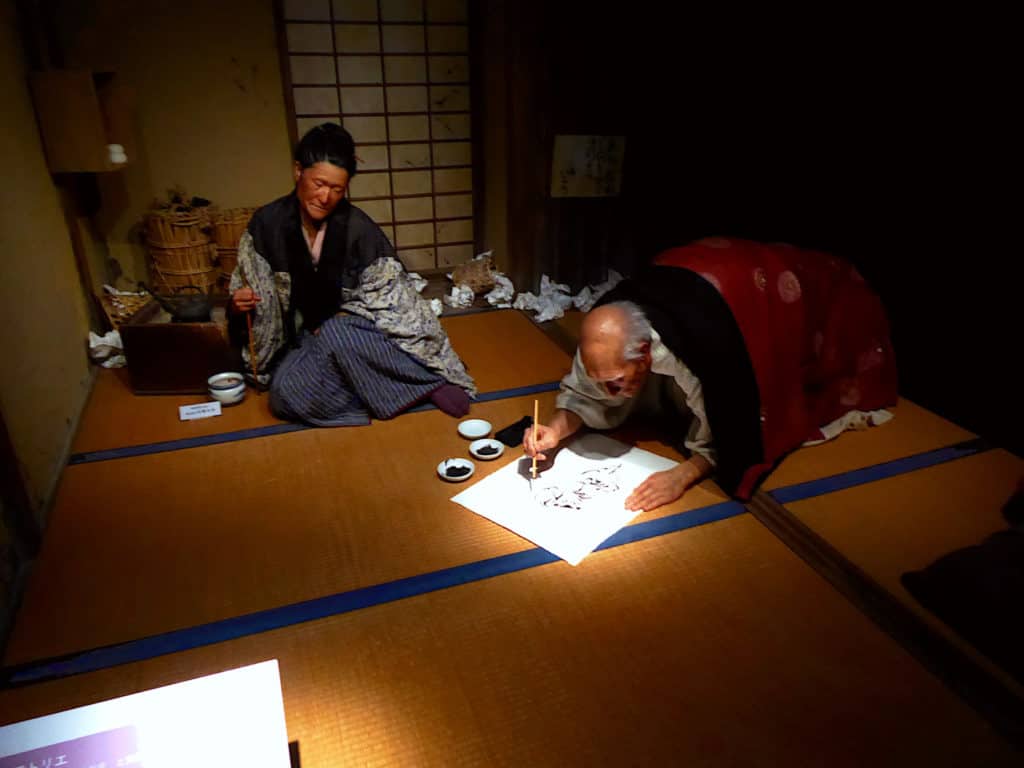 I wish I could have spent much more time in this museum, as there is much to explore. While the permanent display space isn't large, there are many works of his on display, as well as an interactive electronic display that holds hundreds of his works. The man was quite talented and certainly dedicated to his work. While being a somewhat strange individual, it is no doubt that his renown is well deserved.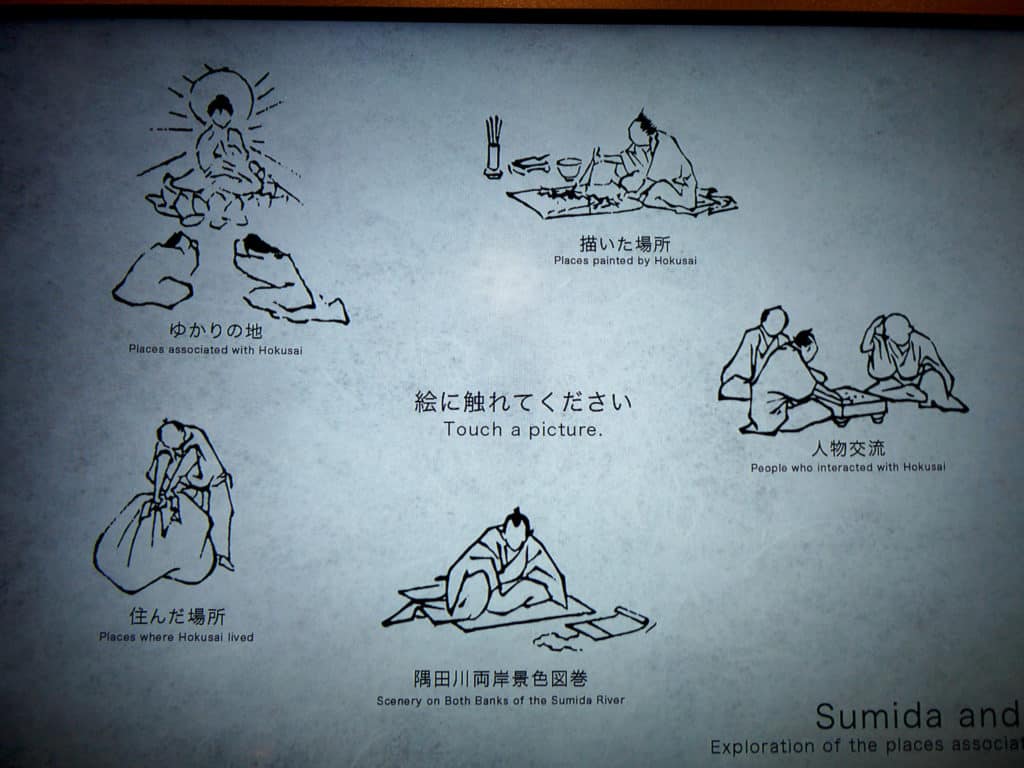 His works continue to be iconic of Japan today, and this museum is a wonderful tribute. It is fully english accessible, and really has something for everyone. Children can find something to do as well as adults. Pictures can be taken in most places, barring particular spots that specifically say no photography. This museum comes with my full endorsement.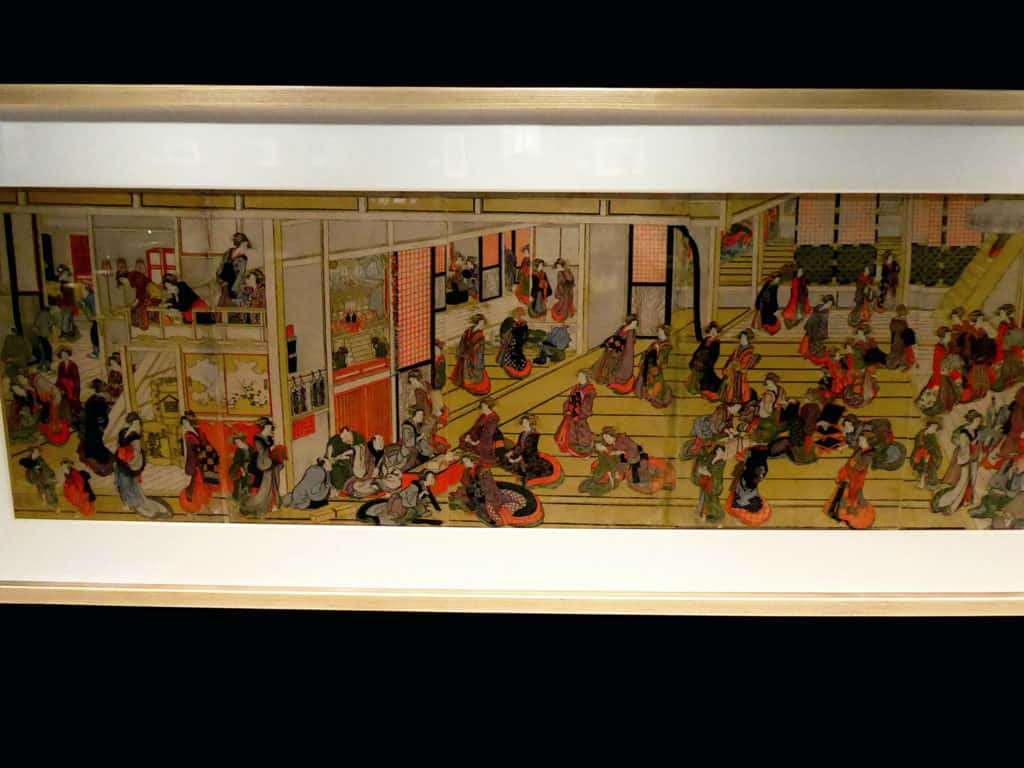 Tobacco and Salt Museum
Finally, there was the Tobacco and Salt Museum. While I can understand the speculation and relative disinterest this may bring, hear me out. This museum was one of the best I visited! It honestly surprised me how interesting and engaging they could make the topics of Salt and Tobacco, yet here I am, fully endorsing that you visit the museum.
Salt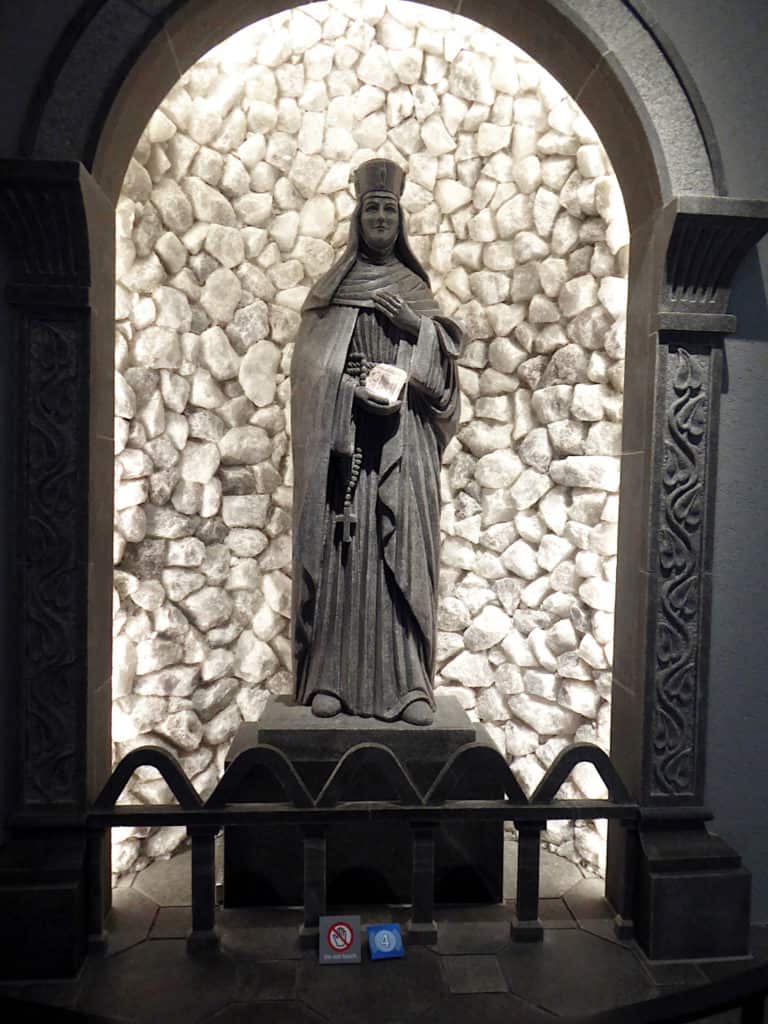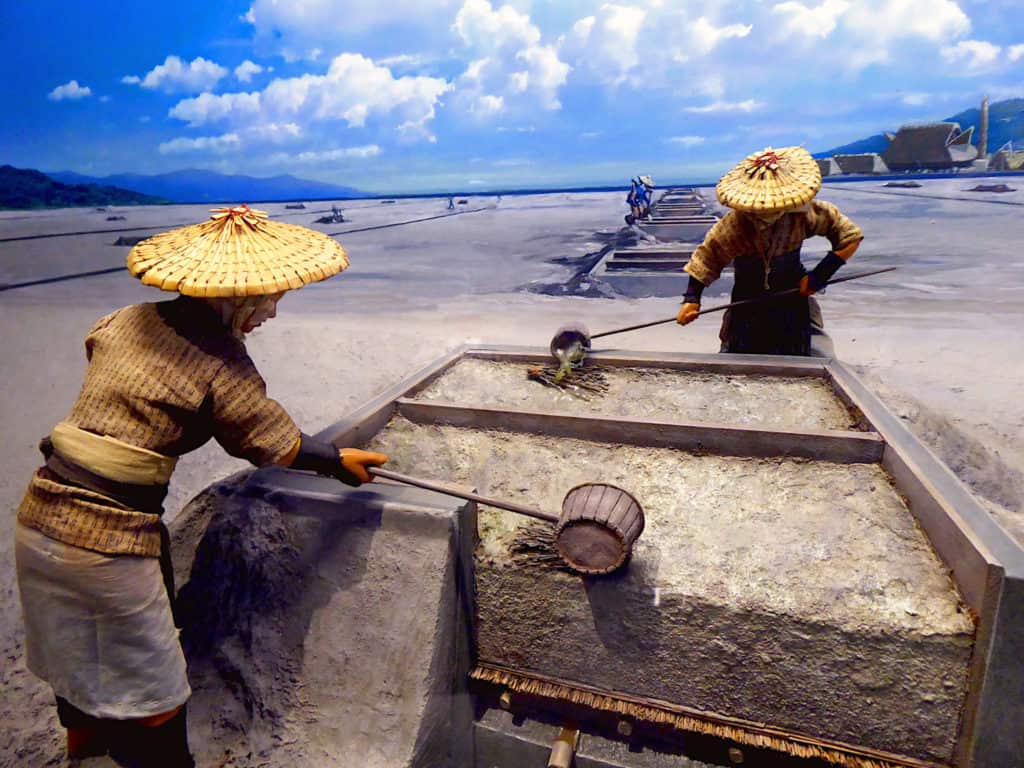 The theme surrounding both salt and tobacco is very well done. The salt portion is bright and white themed, discussing salt in ways of production, culture, religion, and the science behind it. It certainly paints salt in a very important light, and the interactive salt table is remarkable, being able to identify each salt, where it's from, and how it connects to other salt across the globe. I played with the exhibit for a good amount of time, but could have spent much more. It was very interesting to me and I think it's perfect for both children and adults.
Tobacco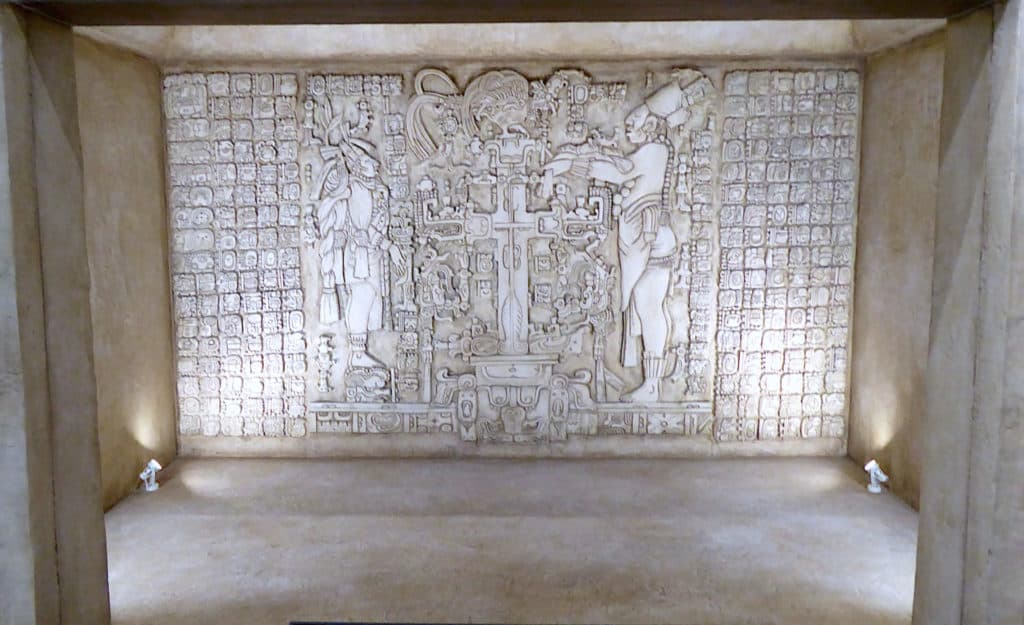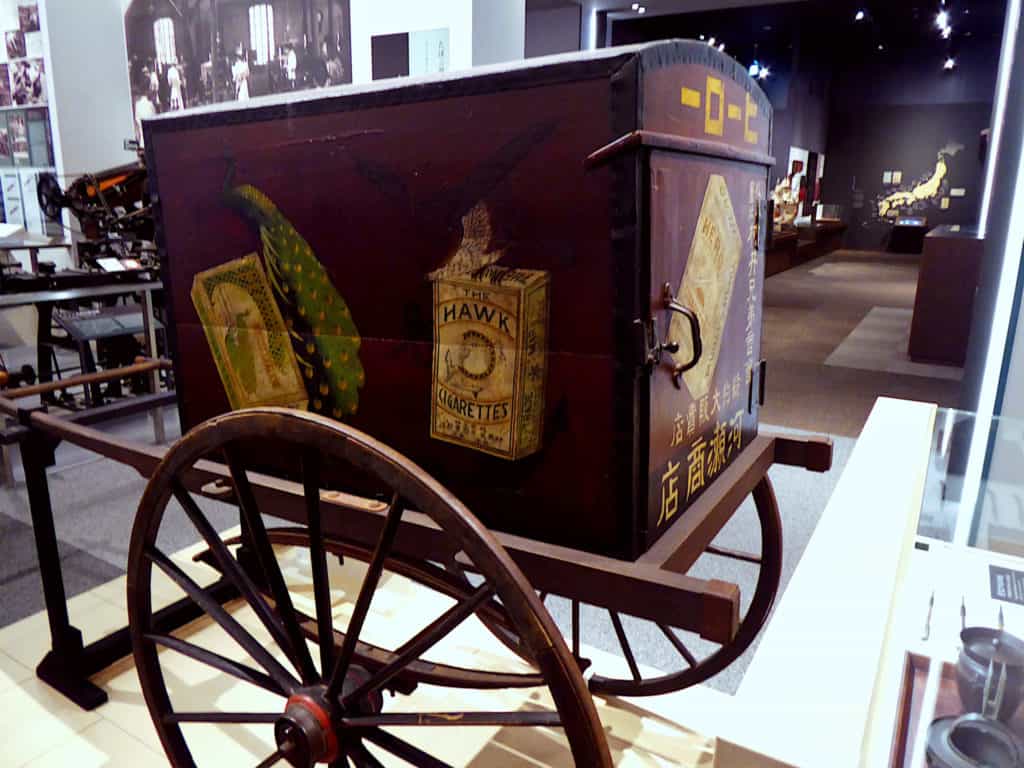 Then the tobacco portion comes themed quite aptly as well. With darker, brownish tones prevailing in the exhibit, there is so much to see here. It talks about the history, religious importance, and the economy around tobacco. It also discusses the ways tobacco has influenced travel and some significant historic ways it has been spread across the globe. The most interesting part of the tobacco portion, in my opinion, is the large collection of tobacco related products the museums owns and puts on display. Not only are you able to see all the collection on open display, there are many drawers that you can open to see even more of the extensive collection. They own many advertisements, packaging, pipes, and many other pieces that they display all over the museum. They must have spent quite a long time acquiring everything. It's quite impressive, in my opinion.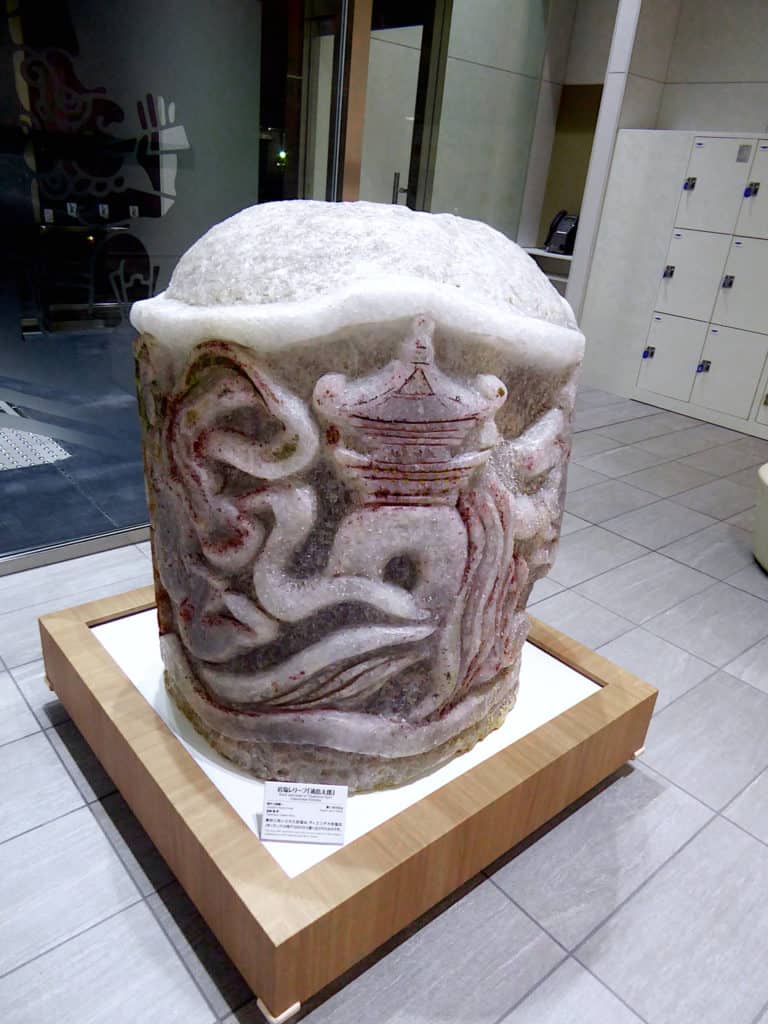 It is fully English accessible, and photo friendly. The museum is very educational, and I think it could be considered family friendly, as it has interactive portions.  I highly recommend this museum, and I believe it is one of the gems when it comes to the large number of museums in Tokyo.
Conclusion
That concludes my weekend excursion to the many museums and attractions I visited. I can honestly say, it was worth it to buy the Grutto Pass, and I intend on using it for as long as I can.
It may be challenging to find your way to each of these museums, so I would recommend getting a SIM card for your phone while you're here. It will help you find the best and cheapest routes on public transportation and help find those attractions that are out of the way and almost hidden in the massive size of Tokyo.
I hope you now have a better idea of museums and other attractions. Now you know how the Grutto Pass can save you money. I couldn't recommend it any more than I already have. It's amazing!
For more information about the Grutto Pass and how to purchase, visit: https://www.rekibun.or.jp/en/grutto/
Want more inside info on life in Japan? Sign up for our free newsletter here!