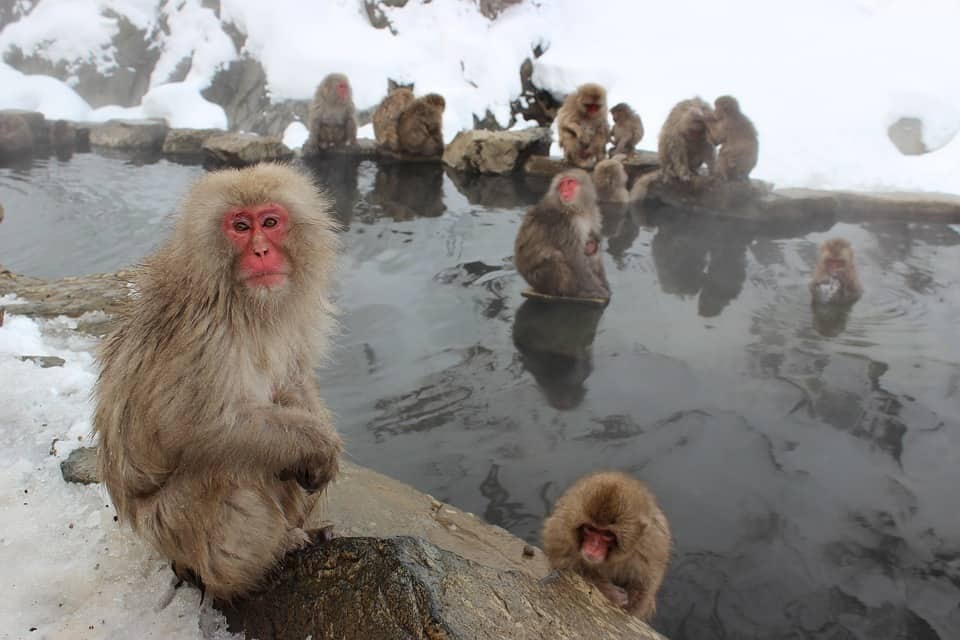 From September 20, 2019 to November 2, 2019, Japan is hosting the Rugby World Cup, which is a major sporting competition that will see 20 nations fight for the glory of hoisting the Webb Ellis Cup and being the best rugby team in the world.
If you are a big fan of rugby, this event is absolutely a must. You will get the opportunity to watch the best rugby players in the world in action, and also cheer for your favorite teams. In addition, because it is held in Japan, you will get the chance to experience a culture that is different from yours, see some of the world's most important historic sites and landmarks, taste a variety of local, authentic, and flavorful dishes, and interact with very nice and warm people.
Japan is also a place where you can try some unique experiences that you may not be able to in other parts of the world. Below are 10 examples of must-try Japanese experiences that you should include to your checklist on your visit:
1. Ride the Shinkansen.
The Shinkansen, or Japanese bullet train, is one of the best ways to travel long-distances around Japan. It can go up to speeds of 320 kilometers per hour, making going from one point to another much faster. Did you know that before the Shinkansen, getting from Osaka to Tokyo took several hours? But, now that there is this superfast, hi-tech train, you can travel between these two cities in only two hours and 30 minutes. The journey is also quite nice and comfortable, as there is so much leg room and luggage space in the cabins, the seats are cushioned and reclinable, and there are toilets, trash cans, and even electric outlets on board.
2. Buy drinks from the vending machines.
There are over five million vending machines scattered all over Japan. At almost every street corner, you can find one or a row of them where you can purchase bottled water, soda, tea, coffee, and juice. If you are lucky, you can come across those that even sell ice cream, bread, and other snacks. And, if you are into weird stuff, there are also some obscure ones that sell underwear, rice, eggs, fruits, and surgical masks.
3. Buy food from the convenience stores.
You will never go hungry while in Japan, as convenience stores are everywhere and many are open 24/7. If you are craving for ramen or sushi in the middle of night, or if you have an early morning Shinkansen to catch, just head to the nearest convenience store, which is usually just a couple of minutes' walk from hostels or hotels in touristy cities, or right outside or inside train stations, and choose what you want to eat from the varied selections on the aisles.
4. Watch monkeys bathe in natural hot springs.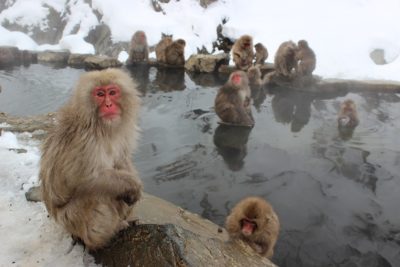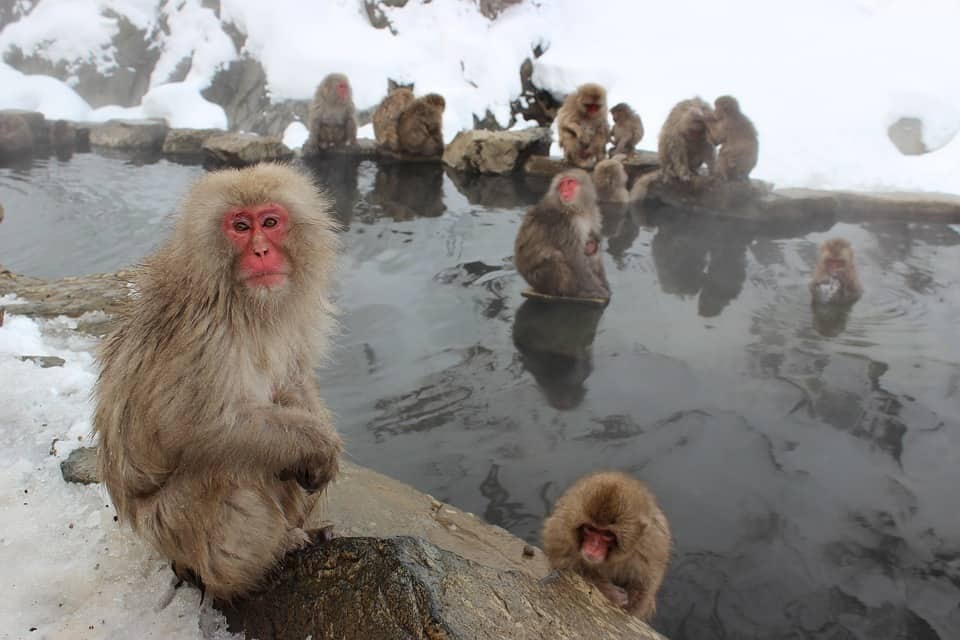 In Nagano, there is the Jigokudani Monkey Park, which is home to Japanese macaques that love soaking in the hot spring waters. Open year-round, it allows taking no-flash photos or videos of these cute and adorable creatures and the scenery, but prohibits feeding, touching, or getting too close to the monkeys.
5. Walk around town in a kimono.
Dressing up in a kimono is a popular activity among foreigners visiting Japan. In Tokyo, Kyoto, and other tourist areas, there are kimono rental stores that rent out different kinds of kimono to customers for a number of hours. Sometimes, these places also offer photography services, so that visitors can walk around and get their photos taken.
6. Enjoy a natural hot spring bath.
Japanese onsen or natural hot springs are known for their relaxing effects. They are highly recommended if you want to treat those sore calves, back, and shoulders, after sightseeing for an entire day. With temperatures between 35 and 40 degrees Celsius, onsen waters can help relieve tensed muscles, and alleviate your feelings of stress and pressure.
7. Stay overnight at a love hotel.
Love hotels have a reputation for being dirty, shady, and seedy, but they are actually not a bad option for a one-night stay. They offer hourly rates, which can cost about 1,500 yen per hour, or overnight rates, which can cost about 8,000 yen. Their rooms typically come with a private bathroom, a large double bed, a television, and other comforts. If you are travelling with your partner, you should definitely try it.
8. Explore Japan's oldest cemetery.
Okunoin Cemetery is the oldest cemetery in Japan. It is home to more than 200,000 tombstones that line a two-kilometer long path leading to the mausoleum of Shingon Buddhism founder Kobo Daishi. Many important Japanese feudal lords and monks have requested their tombstones be erected at this site for respect to Kobo Daishi and for salvation.
9. Learn about ninja and samurai.
One of the most interesting things about Japan is its ninja and samurai history. Around the country, there are cities and towns that have preserved samurai and ninja districts that visitors can check out for some cultural learning experience. For well-preserved samurai districts, you can go to Kakunodate, Kanazawa, or Matsue, and for ninja villages, head to Iga or Koka.
10. Watch sumo wrestlers practice.
Did you know that sumo is the national sport of Japan? It started in the ancient times and is similar to wrestling, with Shinto and other religious significance. Every year, there are six sumo tournaments held in the country: in Tokyo in January, May, and September; in Osaka in March; in Nagoya in July; and in Fukuoka in November. It can be hard to get tickets to these, as many locals and foreigners really look forward to them each year. As an alternative, you can go watch sumo wrestlers practice at sumo stables. In Tokyo, you can check out the Arashio-beya sumo stable, which is about a 10-minute walk from Ningyocho Station, and catch the sumo practice that usually starts around 7:30 am up until 10 am on most days, except in the months of March, July, and November.