Mobal On Google Currents
Google Currents welcomes a newcomer. You can now subscribe to all the latest Mobal news via the Google Currents App on your iPhone, iPad, Android Cell Phone or Tablet.
You will be able to keep up-to-date on new travel articles, videos and promotions on the go through Google Currents.
If you've already got a World Phone Android you can access Google Currents while you're on vacation, on a business trip and whilst traveling.
Google Currents provides a wealth of information while you're on the move. You can find all the top publications and newspapers.
First up, if you haven't got the Google Current Application, you'll need to download it on to your cell phone or tablet.
Download
If you have an iPhone or iPad you can download the application via iTunes.
If you have an World Phone Android, other Android cell phone or table you can download the application via Google Play.
Once the Google Currents App has downloaded you can search for Mobal by clicking on the magnifying glass.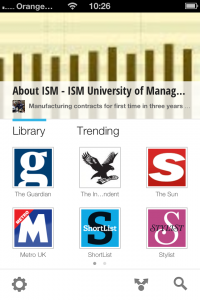 Then just type in 'Mobal', wait for the search results to appear and then click 'Add'. Simple. Mobal news on the go with Google Currents.
Now you know how to access Google Currents on your cell phone or tablet, why don't you look in to our World Phone Android for when you next travel?
Leave a reply