Iridium 9575 Now Available
Today Iridium has launched the new 9575 Handset.
The Iridium 9575 handset has IP65 rating.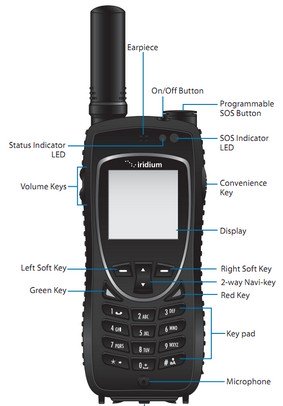 The Iridium Extreme is the smallest satellite phone Iridium has ever produced but it has also been engineered with more features than ever before including GPS-enabled location-based services, Online tracking, Customized solutions enabled for diverse markets, Accessories to create instant Wi-Fi hotspots and Certified S.E.N.D. by Search and Rescue Regulating Body (RTCM).
What's new in the Iridium Extreme
First Satellite Phone with fully integrated GPS, Online Tracking and Emergency SOS with Notification.
IP65 rating, Dust proof, Jet water resistant
Toughest military grade designed satellite phone ever made
10% thinner and 7% lighter than 9555
Create a Wi-Fi hotspot when connecting an Iridium AxcessPoint
Regards
Stephen
Emma is a Online Marketing Specialist at Mobal. She is responsible for our outbound marketing efforts including planning and executing email campaigns, social media and blog posts. She also works with the Web Designers at Mobal to update the website and to help to create a better experience for the user.
1 Reply