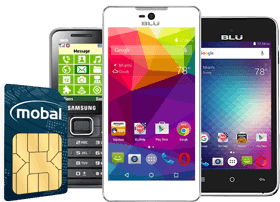 Technology changes fast – especially in the world of cell phones. It wasn't so long ago that we were celebrating the very first cell phones with their capacity to make and receive calls; now, we're all about data with smartphone, smartwatches, and whatever comes next!
It's little wonder that the international cellular networks are working hard to keep up with demand….
AT&T was recently one of the first to shut down their 2G network (GSM 850/1900MHz) in order to increase capacity of their 3G and 4G services. This shut down was completed by December 31, 2016.
We're now seeing more and more networks around the world turning off their 2G in order to cope with demand on 3G and 4G networks.
Optus and Telstra in Australia have recently turned off their 2G services, with Optus stating the 2G shutdown means that they are "able to focus and invest in technology that offers better services for our customers now and into the future". Vodafone remains the last 2G network in Australia with plans to turn off its 2G network later in 2017. Singapore's Starhub, M1 and Singtel networks have also already turned off 2G.
With networks in Taiwan, Canada and Switzerland getting ready to turn off their 2G services in the near future, what does this mean to the international traveler?
If you're traveling with a smartphone or iPhone, chances are, your phone will work on 3G and 4G frequencies. If you keep a basic candy bar phone for your overseas trips, you may need to check that your phone is not 2G-only.
To make things yet more complicated, be aware that different countries and networks work on various 2G, 3G and 4G network frequencies. Unfortunately, not all phones have all of the correct frequencies, so it's not just as easy as checking whether your phone has 3G or not – it needs to have the correct 3G!
Still baffled? We're not surprised! Unfortunately, advances in technology do not always bring simplicity. I'm sure Mr Shakespeare could never have predicted the world in which we currently live, although I'm sure he would have enjoyed observing. Hopefully, he can forgive our 2G or not 2G pun!
Here at Mobal we're proud to say that since June 2017, all of the phones we sell work on 2G and 3G frequencies at an absolute minimum, so you don't have to worry that your phone is not going to work, or that the technology will be out of date by the time you arrive at your destination.
If you're an existing Mobal customer and you're not sure whether your phone will work on your next trip, just get in touch and we'll be glad to help.