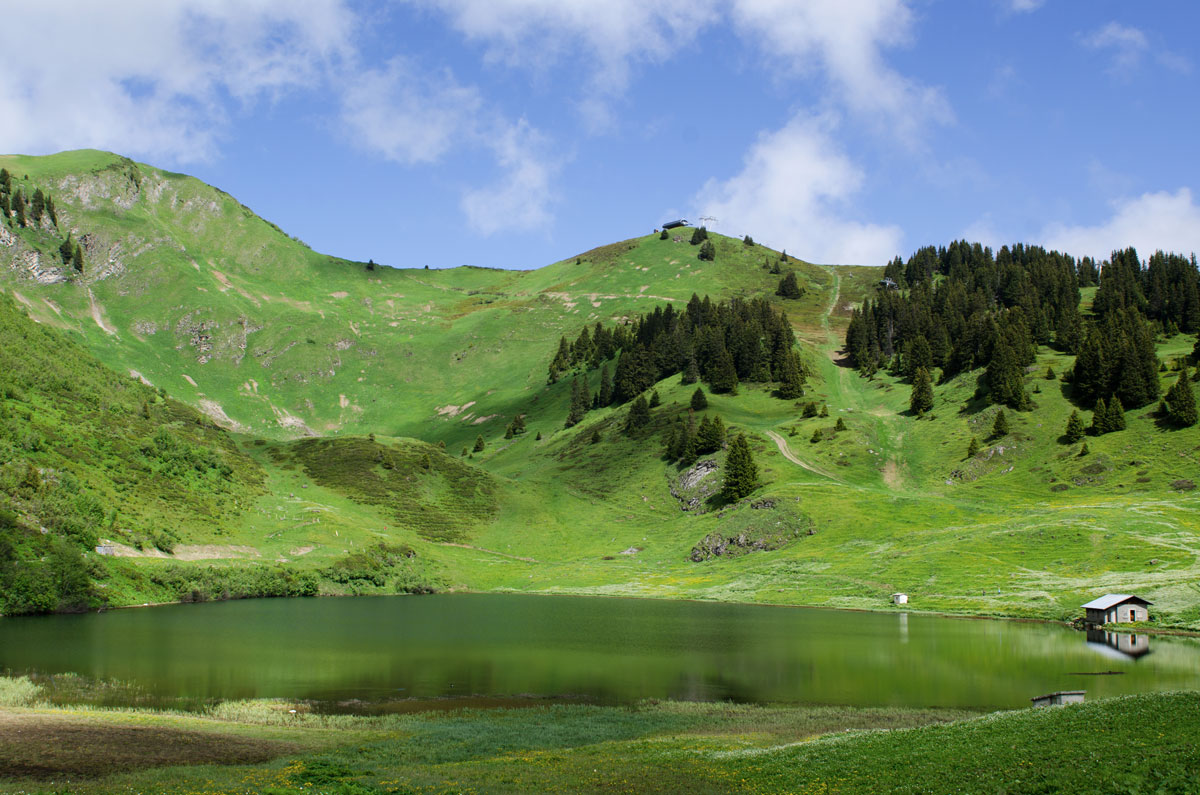 Europe is a favorite travel destination any time of the year. It has everything you need for a successful trip; beaches, mountains, stunning scenery, world-class dining, wine regions, history, amazing public transportation, and a diverse population rich in culture. It's also compacted enough to visit many countries in one trip. With plane tickets at an all-time low, it's no wonder people are hopping over the Atlantic and beyond to take a bite out of Europe's best destinations. But 2017 is a year for certain countries to stick out more than others. They have natural phenomenon, cosmopolitan cities, culture, and a few have taken food & wine to the next level. Check out the list below for the best European countries to visit this year:
Iceland
Iceland is a one hot destination at the moment. It seems like everyone is trying to visit before the secret is out. Well 2017 just made Iceland even better. This year marks the last year the Northern Lights will be dancing their way across the sky in all of their glory for the next 10 years! But that's not the only reason to flock to Iceland. There's wild horses, unreal scenery, ridiculously nice locals, and Instagram snaps just waiting to happen. Make sure you save your money and vacation time as you'll want to spend every last moment absorbing those lights. Pack your warm clothes, your camera and get ready to be amazed.
Portugal
Portugal is known as a popular holiday destination for Germans and UK citizens, but not for long. The entire world has its eyes on this country at the moment. Cheap flights, cheap (but delicious food & wine), beautiful coastlines, stunning beaches, and buzzing city life. Lisbon is a class-act, dishing up an incredible culinary scene, equally amazing architecture, and a big history as one of Europe's oldest cities. Top that off with affordable accommodation and activities, and you have yourself one of the most sought-after destinations in Europe, if not the world. Did I also mention it's the birthplace of port? Portugal is also filled with outdoor adventures like caving, hiking, biking and of course, fishing. What's not to love?
UK
With the British Pound at a low, crossing the pond has never been more accessible. London is booming with activity, from hanging with the guards at Buckingham Palace to shopping yourself silly at Portobello Market. There is literally something for every interest in the vast city. But the UK is not all about London and the Royal Family. England is filled with adorable, movie-like villages waiting for you to visit. Stop in at the local pub and have a pint or two and transport yourself to what seems like another era. The Lakes District is also another must-see, and if you're already up north, make your way over the border to Scotland. Edinburgh is a city like no other, cut in half by a large park. One side is Old Town and the other, New Town. Both bring so much to the city, you'll find yourself strolling down cobblestone streets, popping in to local boutiques that have been there for years, and then crossing town to visit the newest, hip eatery. Castles, misty mountains, quaint villages, the Loch Ness, golf, and whisky, are just a few major reasons you should seriously be thinking about spending all of your vacation time in the UK.
France
For the wine lovers out there, France just made all your dreams come true. The Cité du Vin opened in the famous Bordeaux region last year, debuting the first-ever wine amusement park. Yes, you read that right…an amusement park. But this isn't just any park, it's a park completely dedicated to wine. This nine-storey, seven-year project brings all the goods including; a 250-seat auditorium, 20 different exhibits and themed areas, wine tastings galore, restaurants, hangover bars, and classes. Bordeaux has taken the wine experience to the next level and we all should be there. A glass a day keeps the doctor away right? Besides the Disneyworld of wine, there are hundreds of picture-perfect villages in the countryside to get lost in. You should also always want to visit France. The food, champagne, the pastries, the landscapes, and the incredible culture.