The Best Places to Live in the World
The Best Places to Live in the World
… Well for a year anyway…
Here are the results from the best places to live in the world – as voted by our Mobal Members. They'd love to spend a year if they could just drop everything and live the dream in the perfect destinations.
If you agree or disagree, leave a comment at the bottom!
1. Canada

2. Australia
3. Ireland
4. Italy
5. New Zealand
6. Great Britain
7. Greece
8. Sweden
9. Spain
10. Brazil

11. Norway
12. Denmark

13. Fiji

14. Turkey
15. Japan
16. Argentina
17. Tahiti
18. Germany
19. Switzerland
20. Austria
21. Iceland
22. Netherlands
23. Ukraine
24. Bahamas
25. France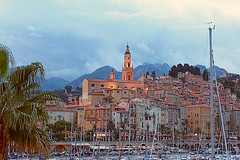 Our Mobal World Phone can be used anywhere, including all this amazing destinations.
If you agree or disagree with our Mobal Members, leave a comment below!
Emma is a Online Marketing Specialist at Mobal. She is responsible for our outbound marketing efforts including planning and executing email campaigns, social media and blog posts. She also works with the Web Designers at Mobal to update the website and to help to create a better experience for the user.
46 Replies