The Best Places to Hunt in the World
The Best Places to Hunt in the World
It's you versus nature. Stepping out in to the wilderness and facing your quarry varies around the world – the prey and the natural environment make the hunts very different.
Although hunting has been around since the Stone Age, it's very different now. Primarily used to gather food, it's now a popular recreational activity for many people.
So, here's our list of the places to travel to if you want to test yourself in 'The Worlds Best Hunting Destinations'.
Tanzania
Filled with numerous national parks and game reserves, Tanzania is affectionately known as the 'African Hunter's Paradise' and is considered the ultimate hunting destination.
The largest hunting ground is the Selous Game Reserve, which is the worlds largest dedicated to conduct hunts. The Lion, Buffalo and other exotic species, such as Sitatunga, Lesser Kunduk and Gerenuk, are popular animals that are hunted here. Other game reserves worth consideration are the Gombe Stream National Park, Mkomazi Game Reserve for Rhinos, Monduli Mountains, Ugalla. These reserves are not as well known, but offer a wide variety of game to hunters.
Mozambique
Its wilderness consists of thick forests, swamplands and palm forest, all of which make ideal hunting grounds. So much so heavy poaching occurred and resulted in a dwindling population of local species. Nowadays we see a revived hunting industry, thanks to the initiative of the government in working with locals to promote sustained hunting.
Lion, Leopard, Cape Buffalo and Elephant are popular trophies within Mozambique hunting expeditions. Other unusual game trophies include Kudu, Chobe Bushbuck, Nyala, Eland and Crocodile.
South Africa
To many hunting is seen as getting back to our primeval routes in the natural world, being at one with the environment and prey. However, for those who are after something extra, make South Africa your chosen hunting grounds. It's easily accessible from all over the world, making it a popular hunting destination.
The world famous Kruger National Park, Pilanesberg Game Reserve, Kalahari Gemsbok National Park are just some of the parks which offer an array of big game hunting. You can hunt game like Nyala, Suni, White Rhino and Gnu.
Namibia
A stalwart of hunting in Africa, Namibia has been popular amongst Europeans for a while and is now gaining a more universal popularity from North America. Namibia is known for its diversity, so there's something for everyone.
Various parks and reserves in the region offer varied trophies. Hunt for Elephant, Lion, Cape Buffalo, Leopard, Rhino and Steenbuck. Or if you're looking for something a little different, try Zebra, Warthog, Eland or Wildebeest. There is also a rich abundance of birds on offer too.
Montenegro
Our focus now turns to Europe. Montenegro, located in South-eastern Europe, is a small country and has a relatively untouched landscape with beautiful rugged countryside that is rich in wildlife.
Skadarsko Jezero, Mount Durmitor, Bjelopavlicka vally, Crmnica and Ulcinj are popular hunting grounds in Montenegro where a variety of bird species are available for hunting, such as Quail, Duck, Turtle-Dove and Snipe. Wild Boar, Bears, Rabbits, Chamois and Wolves are also allowed to be hunted here too.
Belarus
A landlocked country that boasts 11,000 immaculate lakes and 40% of its land is covered with forest, Belarus is ideal for hunting and fishing game. The Belarus terrain is mainly flat and has marshy tracts, which makes the hunt an even more thrilling challenge.
The Belarus national animal is the European Bison, which is an exciting game to hunt. You can also hunt the Elk, Red Deer, Roe Deer, Wild Boar and Wolf.
Cambodia
Banned in 1954, the Cambodian Government finally opened its doors to hunters once more in 2009. Preservation of Cambodia's rich wildlife is key, so the government is working together with locals to help promote sustainable hunting.
There is an array of different species to hunt, but for those who want an experience and have a little money to spend there is something rather more testing. Cambodia offers expeditions in to the underground jungles where you can hunt Elephants, Reptiles and Birds.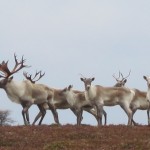 Canada
The 2nd largest country in the world, Canada offers vast and beautiful landscapes to hunt and fish. With so many different environments on which to hunt, a trip to Canada is an experience you'll never forget.
Head to Ontario for Deer and Waterfowl, Newfoundland for Caribou and Hare, while Moose and Grouse are other popular game among hunters. For something more unique, head north for a fishing expedition. In Yukon, upper Quebec, you can hunt Seal, Arctic Fox and even the Beluga Whale.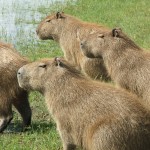 Argentina
Providing rich biodiversity and varying landscape, Argentina provides some of the best game in the world for hunting. Whilst offering a diverse array of species, Argentina has one of the most regulated hunting industries in the world.
Argentina's southern tip lies in very close proximity to Antarctica, thus there is a wide assortment of birds and animals to hunt. Dove and Pigeons are hunted throughout the year, while Capybara, Blackbuck Antelope, Stags, Pumas and Water Buffalo are on offer.
Uruguay
Whilst Argentina is more popular than Uruguay, its hunting landscape and variety on offer is just as good. Made up of 5 wetland areas, these are well complimented by forests and hills.
Uruguay's landscape makes it perfect for hunting Ducks, as well as Pigeons and Doves. Its wetlands and rivers make good freshwater fishing too.
Wherever you decide to hunt next it would be wise to take a Satellite Phone from Mobal with you in such remote places. Satellite Phones are designed to keep you in touch at all times, and we have solution that is perfect for you.
Regardless of where you are, from Pole to Pole and any wilderness in between, a Satellite Phone from us will give you the means to brag about your last, and next, trophy. Happy hunting!
Emma is a Online Marketing Specialist at Mobal. She is responsible for our outbound marketing efforts including planning and executing email campaigns, social media and blog posts. She also works with the Web Designers at Mobal to update the website and to help to create a better experience for the user.
5 Replies