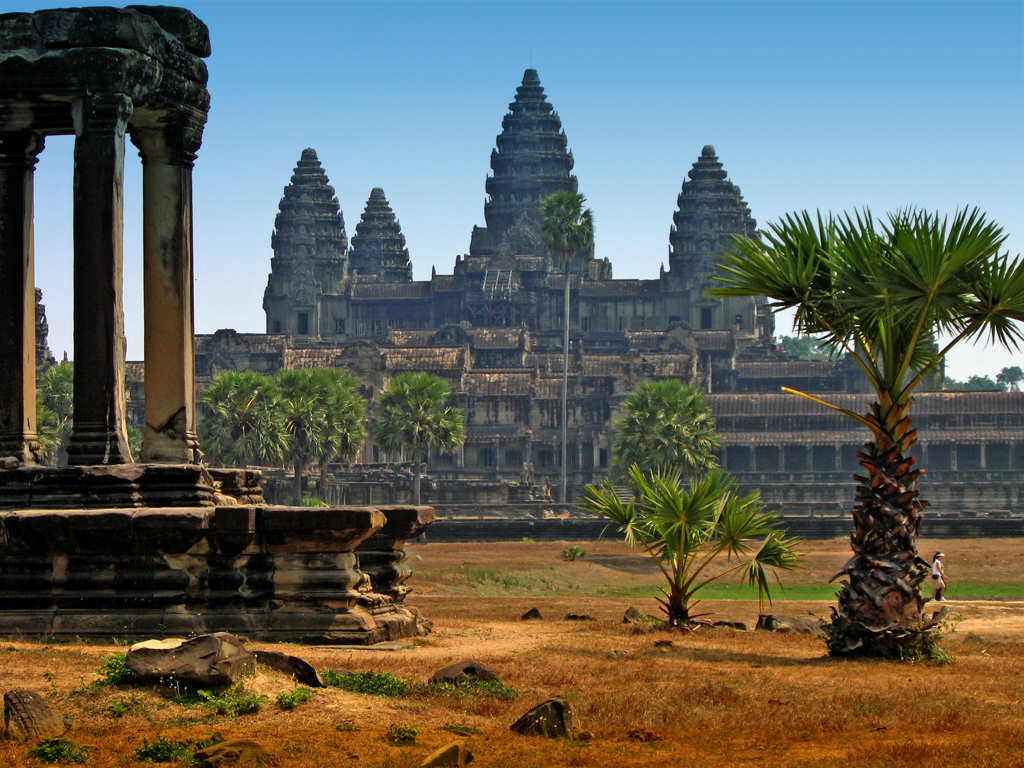 The World's Cheapest Destinations
We recently posted a Guide2 'The Worlds Most Expensive Cities', now seems a good time to advise where the world's cheapest destinations are.
There are some amazing places on this planet, and just because it costs less to stay in Vietnam than Vienna it does not mean that these places are less desirable to visit than those mentioned in our previous Guide2 of the worlds most expensive cities.
Costs can vary from city to city, that was proved in our last Guide2, but we feel because these countries are so inexpensive we thought we would include the whole country, rather than list individual cities. This Guide2 will suggest a few cities, or in some cases large towns, that you could go exploring.
Vietnam
Most of Vietnam is filled with captivating natural beauty and tranquil village life. Its highlands and rainforest regions, far from being devastated, continue to yield new species and team with exotic wildlife. Its islands and beaches are among the finest in all of Southeast Asia, and its cuisine is very possibly the most delicious you will ever find. Over two decades have passed since Vietnam was officially united, and in that time it has done a remarkable job of healing its wounds. Today, this gracious and graceful country is an outstanding travel destination.
Cities to visit: Hanoi, Hoi An, Ho Chi Minh City
India
It is impossible not to be astonished by India. Nowhere on Earth does humanity present itself in such a dizzying, creative burst of cultures and religions, races and tongues. Every aspect of the country presents itself on a massive, exaggerated scale, worthy in comparison only to the superlative mountains that overshadow it. Rich in history and culture, India balances it's heritage with the dawn of a new modern era, making it one of the most diverse travel destinations to visit.
Cities to visit: Goa, Delhi, Mumbai
Thailand
Thailand is the geographical heart of South-East Asia. The infamous golden triangle, located at the nation's northernmost point, is where Thailand's borders meet those of both Laos and Myanmar (Burma). Central Thailand, which consists of the fertile plains surrounding the Chao Phraya River, is the country's most populous region and its rice basket. Thailand's alluring and congested capital city of Bangkok is located along the banks of the Chao Phraya, near the river's outlet into the Bight of Bangkok and the Gulf of Thailand. The southern region of Thailand, which stretches for hundreds of miles along the Malay peninsula, abounds with stunning beaches and scores of tropical islands.
Cities to visit: Chiang Mai, Bangkok, Phuket, Vientiane (Laos)
Philippines
An archipelago comprising 7,107 islands, its location on the Pacific Ring of Fire, and its tropical climate, make the Philippines prone to earthquakes and typhoons but have also endowed the country with natural resources and made it one of the richest areas of biodiversity in the world. Among the biodiversity is a thriving commercial hub, one of the fastest growing in the world. Its transport and communication links make it easy to get around, but move in to more rural areas and you can truly get lost.
Cities to visit: Manila, Davao City, Cebu City
Indonesia
Unity in Diversity, the national motto of Indonesia, is a term that strikes deep into the heart of this dynamic and attractive Southeast Asian nation. Few places offer such cultural variety and geographical complexity as Indonesia. Much like the Philippines, Indonesia has had a mix of influences, all stemming from their historic trade links with both India and China and the more recent introduction of Christianity.
Cities to visit: Bali, West Java, Jakarta
Cambodia
Cambodia's landscape is characterized by a low-lying central plain that is surrounded by uplands and low mountains. The climate, like that of the rest of Southeast Asia, is dominated by monsoons, which are known as tropical wet and dry because of the distinctly marked seasonal differences. Tourism has been one of Cambodia's triple pillar industries. The Angkor Wat historical park in Siem Reap province, the beaches in Sihanoukville and the capital city Phnom Penh are the main attractions for foreign tourists.
Cities to visit: Siem Reap, Sihanoukville, Phnom Penh
China
China's attractions are endless and you will never run out of things to see. Especially near the coastal areas, if you run out of things to see in one city, the next one is usually just a short train ride away. Whether you are a history buff, a nature lover or someone who just wants to relax on a nice beach, China has it all from the majestic Forbidden City in Beijing, to the breathtaking scenery of Jiuzhaigou.
Cities to visit: Macau, Beijing, Songpan
Bulgaria
Bulgarian history has a mix of influences, including local Thracian, Slavic and Bulgar heritage, along with Greek, Roman, Ottoman and Celtic influences. Artefacts include numerous tombs and golden treasures. The country's territory includes parts of the Roman provinces of Moesia, Thrace and Macedonia, and many of the archaeological discoveries date back to Roman times, while ancient Bulgars have also left traces of their heritage in music and in early architecture. It's landscape is made up mostly made up of mountain ranges and plains which run down to the Black Sea.
Cities to visit: Sofia, Plovdiv, Varna
Egypt
It's not just sand dunes and pyramids, there are lots to see, hear, taste and experience in Egypt. Infact, Egypt can be divided in to 4 very different natural regions which include the Nile Valley and Delta, Western Desert, the Sinai Peninsula and the Eastern Desert. Cultural viewpoints differ, as with any multicultural society but thus far they have mixed well, especially considering religion and religious practices play a part in most peoples everyday lives.
Cities to visit: Cairo, Alexandria, Luxor
Colombia
Colombia is very ethnically diverse, and the interaction between descendants of the original native inhabitants, Spanish colonists, Africans brought as slaves and twentieth-century immigrants from Europe and the Middle East has produced a rich cultural heritage. This has also been influenced by Colombia's varied geography. The majority of the urban centres are located in the highlands of the Andes mountains, but Colombian territory also encompasses Amazon rainforest, tropical grassland and both Caribbean and Pacific coastlines.
Cities to visit: Cartagena, Bogotá, Santa Marta
Remember, if you do go and visit any of these countries or indeed any other country around the world, to take with you your Mobal World Phone, it works in over 190 countries worldwide. It helps to keep in touch for a number of reasons, even if it is just to brag about whereabouts you are and what you can see.