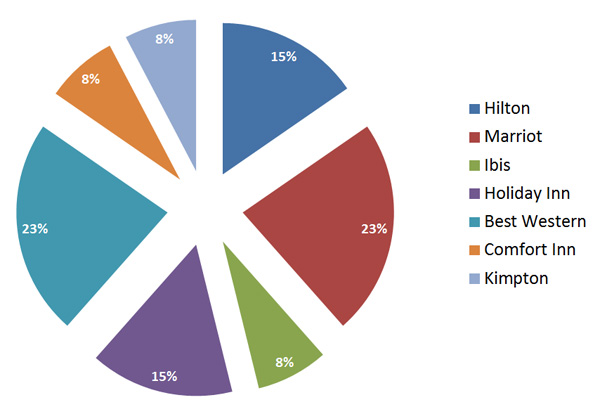 Last month we asked which were the best of the big hotel chains.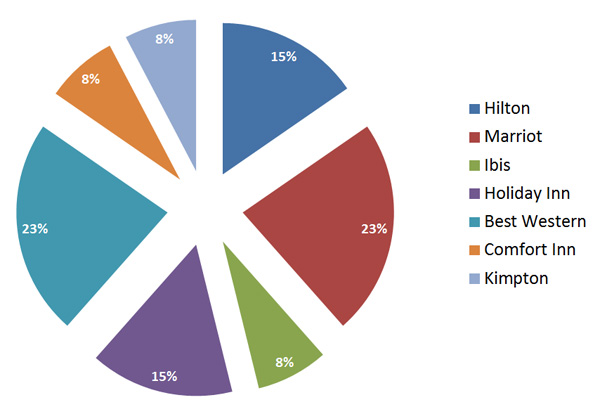 Here's what your fellow Mobal members had to say…
Marriot and Best Western Hotels came out on top in our survey, both receiving 23% of the votes.
We've included some of the responses from Mobal members below.
Marriot
Mary Jalloh says:
Marriott – consistent for quality products, clean rooms, great bedding.
Mike says:
Marriott. Their properties span the range from comfortable, Courtyard, to high end such as the JW Marriott.
Donald Roberton says:
Marriott….they're everywhere and have something for every budget.
Best Western
Sonny says:
We have used Best Western and NH hotels in Italy, Spain, and Germany. Business type hotels with a lot of extra's. Will be looking for a Best Western and/or NH in Spain next year.
Thirza Sloan says:
Best Western. They have free internet, and a cheaper rate if paid in advance. This means that some of a trip can be paid for months in advance.
Herbert Neelund says:
I agree on Best Western….The rooms and services are quite good for the price paid.
Hilton
Paul Korinko says:
I try to stay in Hilton properties. I bought a Hilton grand vacation property so it makes even more sense. I have a Hilton in England coming up and Hampton inn in Florida US.
Rich says:
Hilton
Holiday Inn / IHG Hotels
Richard Parrott says:
Holiday Inn or other IHG hotels.
Sharon Hill says:
IHG (Holiday Inn) hotels. Consistent quality, affordable price, very good loyalty club.
Kimpton Hotels
W M Forman says:
Kimpton hotels have a cool vibe, are dog friendly, and decorated beautifully. The front desk is always helpful and accommodating. They are located in many cities.
Comfort Inn
Dianne says:
Choice Hotels Comfort Inn. Very comfortable beds, clean rooms,. When on the road I call a few hours ahead tell them where we'll be. They find a room and reserve it. We have always until 3 pm the same day to cancel with no charge.
Good deal, plus points for free nights.
Ibis Hotels
Evan Jackson says:
Ibis. They have all I need without fancy stuff I don't use. I am usually only there one night.
Agree or disagree? Let us know in the comments below…