Why buy your Japan SIM from Mobal?
Here at Mobal, we've been providing SIMs to travelers since 1989. We have a real passion for everything Japanese and we firmly believe Japan's wonders are best enjoyed with the help of data on your phone for maps, translation and general travel tips and tricks! We know just how tough it can be to get phone service in Japan and we're committed to making our Japan SIMs simple. That way, you don't have to worry about your phone service – you can just get on with enjoying your Japan adventure!

We have offices in Japan, the USA and the UK so we're well positioned to ship your Japan SIM to you wherever you are in the world. Our friendly English language customer service teams are here to help you with any questions you may have before, during and after your trip.

Plus, we guarantee that the majority of Mobal profits go to our charities in Africa, so you can buy your SIM safe in the knowledge that you are not only getting great service, but you are also making the world a much better place!
In Partnership with
Service is provided by Softbank, one of the top 3 networks in Japan - so you get great call quality, 4G LTE data speeds and excellent coverage.
Simple Order Process
Simply choose which SIM suits you best and place your order online. Payment is by international credit card – easy!
Easy to use
All of our SIMs come with a simple user guide so that you can start using your SIM quickly. There are no complicated set-up instructions – you can just get along with enjoying your trip.
English Language Customer Service
We understand that the last thing you want to worry about while you are finding your feet in Japan is your phone service. We provide the best possible products and services with clear, simple instructions so that your service should just work!

But, if you do have a question or a problem, we're here for you! Our online support pages give you quick, simple instructions and downloadable user guides for quick access. You get access to your own online secure account where you can check your charges, view your itemized usage and update your personal details. Plus, we've also got real, live humans available at the end of the phone and by email, so we're here for you if you need a helping hand!

Our staff are native English speakers, so we guarantee you'll get easy, friendly English-language support whenever you need it!
Did you know, With a Mobal phone you don't just travel the world, you make it a better place!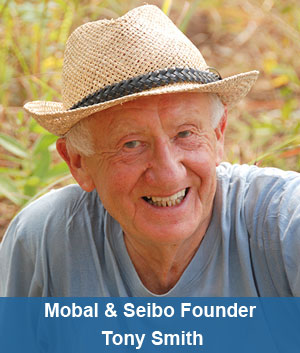 It all started with one man's desire to make calls while traveling...

Mobal was the brainchild of Chairman Tony Smith. As a lifelong international traveler, he was constantly frustrated when trying to keep in touch with family, friends & business contacts on his many trips overseas.

On the back of the success of the international cell phone service he has established a number of charities with a desire to change the world.



In Febuary 2016, Tony set up Seibo, a registered Japanese non-profit organisation with a simple aim: to feed every hungry child in the world a hot meal in school! School feeding carries many benefits- education, nutrition and health, gender equality, food security, poverty alleviation- in one single meal. The world would be changed if every hungry child in it were to receive a meal at school.
Mobal guarantees that the majority of profits go to its charities, so with your Mobal phone, you don't just travel the world, you make it a better place!
Shipping and Pick-up
We ship your SIM to you before you travel – so that you can start using your SIM as soon as you step of the plane! No time to receive your SIM? No problems. You can collect your SIM from our convenient pick-up points at airports and cities around Japan – completely free of charge.
Money-Back Guarantee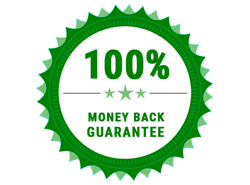 If you are not totally delighted with your Japan Unlimited SIM for any reason, you can take advantage of our Money-Back Guarantee and return it for a full, prompt, no-hassle refund.

Is the Mobal Japan SIM for you?
Mobal Japan SIMs are perfect for tourists, business travelers, students, teachers, interns and expats. We recommend our Data-Only SIM for short-trips and the Voice, Text and Data SIM for longer stays or for travelers who need a Japanese phone number.