Mobal customers change the world every day. How? Well, ever since we first started out, we made a simple promise - that the majority of our profits would go to charity.

Today, our growing network of charity partners around the world are working hard to bring people in Malawi out of poverty and into a life of dignity and self sufficiency, through providing opportunities for work and development, building schools and educational institutions, and making sure that basic needs like food and shelter are met.
Our International Cell Phones Are Recommended in...

Mobal International
Cell Phones
The Mobal International Cell Phone had been developed to make your service more dependable than ever before...

We only use the best call routing possible so your calls will always be direct-dialed and crystal-clear. Significantly improved call handling means dropouts and failed calls are kept to the absolute minimum. Faster registrations mean you won't have to wait around while your phone registers on the network.

If you're traveling to Europe and you need data, the Mobal World SIM is perfect for that too! You can now add a data bundle that gives you superfast data in any unlocked 3G/4G/5G handset in Europe, for the duration of your trip.

With our new, ultra-dependable service, there's no need to worry about your cell phone service - simply concentrate on enjoying your trip!
Optional: Europe Data Bundle
If you're traveling to Europe, you can buy a Europe Data Bundle for your trip. You'll get 20GB of Superfast Data to use anywhere in our Europe zone.

Each data bundle lasts for 30 days and costs $39. If you're staying for longer, you can add another bundle!

You can add a Europe Data Bundle any time in your online Mobal MyAccount.


Our Europe zone includes:
Austria, Belgium, Bulgaria, Croatia, Cyprus (South), Czech Republic, Denmark, Estonia, Finland, France, French Guiana, Germany, Gibraltar, Greece, Guadeloupe, Guernsey, Hungary, Iceland, Ireland (Eire), Isle of Man, Italy, Jersey, Latvia, Liechtenstein, Lithuania, Luxembourg, Malta, Martinique, Mayotte, Monaco, Netherlands, Norway, Poland, Portugal, Reunion, Romania, Saint Martin, San Marino, Slovakia, Slovenia, Spain, Saint Barthelemy, Sweden, Switzerland, United Kingdom.
Choose Your International Cell Phone:
Basic World Phone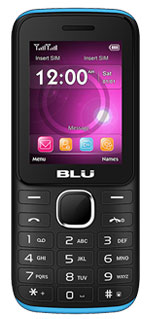 BLU Zoey 2.4 3G
World SIM
Included
SIM comes pre-installed
Works in:
190+ Countries
(Excluding the US)
Data
None
Only $29
What You Get: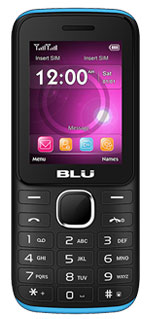 BLU Zoey 2.4 3G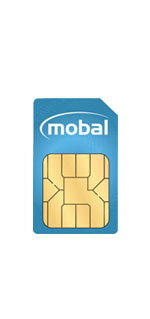 Mobal World SIM Card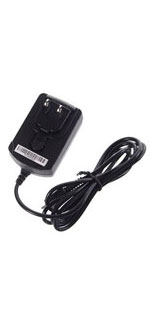 Multi voltage travel charger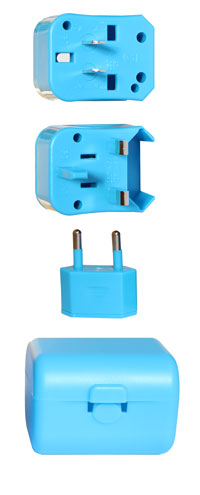 Worldwide travel adapter set worth $18
Plus The Following Standard Accessories:
- 1 rechargeable battery
- User guide

Phone Specification
Bands
2G/GSM: Band2(1900), Band3(1800), Band5(850), Band8(900)
3G/UMTS: Band1(2100), Band5(850)

Phone Body
Dimensions: 4.78 x 2.00 x 0.553 in
Weight: 2.56 oz

Phone Display
TFT, 240 x 320
Size: 2.4 inch screen

Sound
Alert types: Vibration, MP3 ringtones
Loudspeaker: Yes
3.5mm headphone jack: Yes

Memory
Internal: 128MB
MicroSD: Up to 32GB (not included)

Camera
Primary: 2MP
Video: Yes

Battery
1000 mAh

Features
Messaging: SMS
GPS: No
Flashlight
Classic World Phone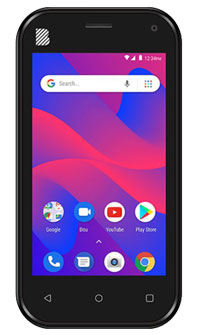 BLU Advance L5
World SIM
Included
SIM comes pre-installed
Works in:
190+ Countries
(Excluding the US)
Data
(3G Only)
Data available via our optional Europe Data Bundle
Only $79
What You Get: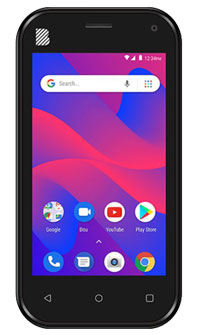 BLU Advance L5 Phone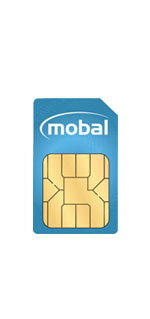 Mobal World SIM Card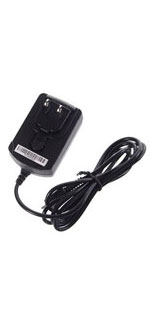 Multi voltage travel charger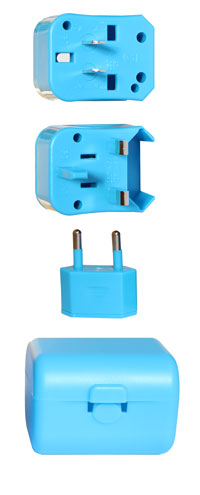 Worldwide travel adapter set worth $18
Comes with:
- Protective rubber case
- User guide
Phone Specification
Bands
2G/GSM: B2(1900), B3(1800), B5(850), B8(900)
3G/UMTS: B1(2100), B2(1900), B5(850)

Phone Body
Dimensions: 124.8 x 65.2 x 10.4 mm
Weight: 104g

Phone Display
TFT capacitive touchscreen, 16M colors
4.0 inches (~56.0% screen-to-body ratio)
480 x 800 pixels (~233 ppi pixel density)

Sound
Alert types: Vibration, MP3 ringtones
Loudspeaker: Yes
3.5mm headphone jack: Yes

Memory
Internal: 16 GB, 512 MB RAM
MicroSD: Up to 64GB (not included)

Processor
CPU: 1.3GHz quad core
GPU: Mali-400

Operating System
Android 8.1 (Go edition)

Camera
Primary: 5.0 MP, LED flash
Secondary: 2.0 MP
Video: 720@30fps

Battery
Li-Ion 1300 mAh battery
Stand-by: Up to 400 h (2G) / Up to 450 h (3G)
Talk time: Up to 18 h (2G) / Up to 13 h (3G)

Features
Wifi
Sensors: Accelerometer
GPS
Browser: HTML5
Games: Yes + downloadable
MP3/WMA/eAAC+ player
MP4/H.263 player
Document viewer
Predictive text input
World SIM Only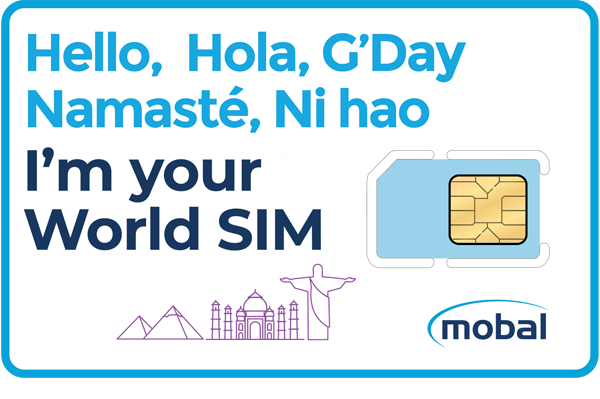 Calls & Texts
Call & Text message rates below!
Works in:
190+ Countries
(Including the US!*)
Europe Data
Data available via our optional Europe Data Bundle
Only $15
*Please note that you'll need a 4G/5G enabled phone to use the service in the US
Call
Rates
If you wish to use your Mobal World SIM at home in the USA, your phone needs to work on 4G or 5G bands, most other countries only need 3G.

View our call rates for:
Incoming Calls
-
National Calls
-
Calls to US & Canada
-
Calls to Mobal World Phones
-
Calls to Other Countries
-
Incoming Text Messages
-
Outgoing Text Messages
-
All charges are billed in US dollars per minute. The rates shown above apply to calls made to both cell phones and landlines.
Why Mobal is
The Smart Choice
| With Local SIM Services... | With Mobal ... |
| --- | --- |
| It expires after non-use | The World phone never expires |
| You have to change your phone number in each country | You get one phone number that works wherever you are in the world |
| There's no itemized billing | You get free online statements |
| Frustrating to buy talk time in foreign country | The service will never run out of credit |
| Foreign customer support | Friendly native English customer support |
Mobal's GSM World Phone can be used in 190 foreign countries. Calls are charged per minute, there are no monthly fees or usage minimums
Angus Fraser
Coverage
Our international cell phones and SIMs have perhaps the best coverage of any international phone service.

Not only in the number of countries covered, but also the number of carriers it connects to in each country - in fact, you'll get better coverage than many of the locals get, as they will be stuck using just one carrier.
I have traveled extensively throughout the world for over 25 years and have flown over 3 million air miles.
I must say that the purchase of your Mobal International Cell Phone has been the biggest improvement in my travels, ever.
Also, Mobal is one of the few companies that I call where a live person answers the call and answers my questions every time! I have told all of my traveling friends about it.
Ray Schwartz
English Speaking
Customer Support
We provide the best possible products and services with clear, simple instructions so that your service should work out of the box, but if you do have a question or a problem, we're here for you!

Our online support pages give you quick, simple instructions and downloadable user guides for quick access. You get access to your own online secure account where you can check your charges, view your itemized usage and update your personal details. Plus, we've also got real, live humans available by email, social media and live chat, so we're here for you if you need a helping hand!

Our staff are native English speakers, so we guarantee you'll get easy, friendly English-language support whenever you need it!
My Mobal World Phone was a great peace of mind for our trip to Italy.
I was able to call my parents on their 60th anniversary as well as my father on Father's Day.
Additionally we were traveling with four other couples and the phones made it very easy for us to reconnect while in larger cities.
Thank you for your assistance.
Mike Rowson
If you are not totally delighted with your Mobal Product for any reason, you can take advantage of our Money-Back Guarantee and return it for a full, prompt, no-hassle refund.
I got my Mobal International Cell Phone for a business trip to Australia.
It's easy to use as there is no frustration as with trying to use a calling card from a hotel room, so the connection to "home" is always available. The peace of mind it provides is priceless.
Thank you for a great product
A. Summers
It all started with one man's desire to make calls while traveling...

Mobal was the brainchild of Chairman Tony Smith. As a lifelong international traveler, he was constantly frustrated when trying to keep in touch with family, friends & business contacts on his many trips overseas.

On the back of the success of the international cell phone service he has established a number of charities with a desire to change the world.

In February 2016, Tony set up Seibo, a registered Japanese non-profit organisation with a simple aim: to feed every hungry child in the world a hot meal in school!. School feeding carries many benefits - education, nutrition and health, gender equality, food security, poverty alleviation - in one single meal. The world would be changed if every hungry child in it were to receive a meal at school.

Mobal guarantees that the majority of profits go to its charities, so with your Mobal SIM, you don't just travel the world, you make it a better place!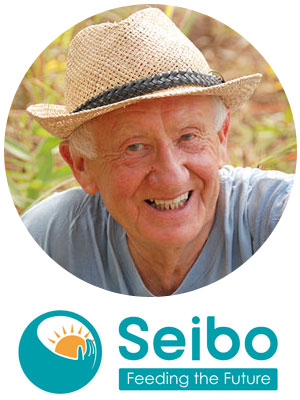 Phones
Shipping to the USA & UK: $10
(2-5 business days)
Shipping to rest of world: Not Available
SIM Only
Shipping to the USA & UK: FREE
(2-5 business days)
Shipping to rest of world: $10
(8-15 business days)

I just want to say that I purchased my Mobal World Phone in the beginning of December and used it for the first time on a trip to Grenoble, France the week of December 11th. It worked flawlessly and I was very pleased. It certainly saved a lot of time searching out pay phones and having to pay for phone cards.
B Sorrentino
FAQ's
Who Is Mobal?
If you've never heard of Mobal before, here are some of the facts about us:

a) Mobal is one of the world's longest running cell phone providers and was founded in 1989 (consider that AT&T was only founded in 2001, Verizon in 2000 and T-Mobile in 1995 and that puts our long history into perspective!)

b) You're in good company — the Mobal World SIM is the best selling international sim card in America today

As you can see, we're a well-established company with a proven reputation.
What phone number comes with my service?
Your Mobal World SIM comes with a UK number. Your phone number works in over 190 countries* around the world so your friends, family, and colleagues always dial the same number to reach you. UK numbers are relatively cheap to call compared with many other international numbers, so it means your contacts can call you without it costing them too much.

*To use our service in the US you would need a 4G or 5G enabled handset.
Can I test my SIM Card before I leave?
If you wish to use your Mobal World SIM at home in the USA, your phone needs to work on 4G or 5G frequencies.
Which size SIM do I need?
Our SIMs are all multi-size (Standard, Micro and Nano size) to fit any device. When you receive your SIM, simply snap out the correct section to fit your device – no need to worry about which size SIM you need.
Can I cancel and return my Mobal SIM Card service?
Yes. You are free to cancel your World SIM Card service anytime.
If you decide to cancel and return within our Money-Back Guarantee period, you'll also be refunded your purchase price.
What payment options are there?
Payment of your Mobal service, and future billing for any usage is all done by credit card. You can use any of the following types of credit card:


Is this website secure to order from?
Yes. This website is both SSL secure and is independently checked daily by McAfee's Hacker Safe service.
Are there any extra or hidden charges?
No. The charges quoted on this website are the exact rates you will see on your invoice.
Are there any activation, deactivation or set up fees?
No. The only charges you'll pay with Mobal are your purchase costs, and then any usage at the rate quoted on this page.
How am I billed for my usage?
You will be billed for the cost of the SIM and shipping (if any) immediately when you order. When you're using your Mobal World SIM Card, your charges for the calls are taken from your credit card as and when we receive the call data from the networks. (These charges will be applied to the same credit card that you use to purchase your SIM Card. You can change the card later using your online "my account" service).

Charges from Mobal will always appear on your card with the reference; "Mobal.com".
How do I see my bills?
Once you've purchased, you'll be sent login details for your online account. This means you can check your account 24/7 from anywhere in the world.
What currency am I billed in?
You will be billed in USD.