Found in central Japan's Aichi Prefecture, Toyota is a city known for its industrial economy. Not too far from Nagoya, it is home to many of Toyota Motor Corporation's assembly and manufacturing sites, including the Tsutsumi manufacturing plant. Bounded by a mountain range to the north, and agricultural flatlands and hills to the south, it has a long and rich history, and is home to several fun and interesting tourist sites and attractions.
What To Do In Toyota
If you are in or around Nagoya, why not go on a side trip to Toyota? The city has a lot of things to offer to tourists who want unique and memorable experiences in Japan. The following are highly recommended activities to do and places to see in Toyota:
Visit the Toyota Municipal Museum of Art.
Opened in 1995, the Toyota Municipal Museum of Art is an art museum that houses a wide and varied collection of art works by some of the most talented local and international artists in history, such as Gustav Klimt, an Austrian painter popular for being one of the founders of the Vienna Secession movement in 1897; Edvard Munch, a Norwegian painter widely revered for his iconic masterpiece The Scream; and Egon Schiele, an Austrian painter who helped revolutionize the Expressionism style of art.
Housed in an impressive modern-style building constructed by Japanese architect Yoshio Taniguchi, who renovated New York City's Museum of Modern Art, the museum also has a restaurant, tea house, and museum shop.
For information on the exhibits, opening hours, tickets, and others, visit the official website of the Toyota Municipal Museum of Art.
See different Toyota car models through the years at the Toyota Kaikan.
If you are a car enthusiast, the Toyota Kaikan is a must. The site has a museum that has a spacious showroom with many different vehicle models that are open for visitors to check out, and a plethora of video panels and screens that show the production and manufacturing process of Toyota cars.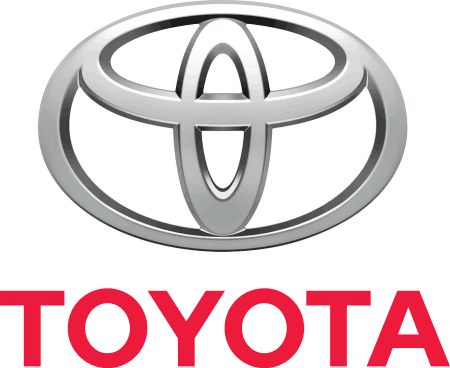 In addition, it offers a tour of the Toyota Plant where you can observe an actual Toyota car assembly process. Joining the Toyota Kaikan Plant Tour requires advanced reservation, so remember to reserve a slot about two weeks to three months prior to your desired date of visit.
The museum also has a play area for kids; a gift shop that sells miniature cars, t-shirts, confectionary, and other items; a restaurant; and a coffee shop.
To make a reservation for the plant tour and for other inquiries, go to the Toyota Kaikan Museum and Plant Tours official website.
Enjoy the beautiful Toyota natural landscapes at the Aichi Kogen Quasi-National Park.
Made up of some of the most stunning views of the mountains, rolling hills, and dense forests of Japan, the Aichi Kogen Quasi-National Park is a quasi-national park sitting on 21,705 hectares between Aichi Prefecture and Shizuoka Prefecture.
It has a nature trail that takes you through the woods abundant with different species of flora and fauna. In autumn, the scenery is especially spectacular, as the bright red, orange, and yellow trees blanket the mountainsides and hillsides all around. In the spring and summer seasons, crowds commonly picnic near the refreshing and soothing river, surrounded by many varieties of colorful flowers in full bloom.
To know more information about the park — such as how to get there, parking, facilities, and events, go to the official website for Aichi tourism.
Go to the Matsudaira-go to see an important historical and cultural landmark.
Matsudaira-go was where the Matsudaira clan, an influential Japanese samurai clan in the 14th century and said to be the origin of the Tokugawa clan, was born. Around the area, which is surrounded by serene and thriving nature, there are several old structures that are considered historical treasures, including the Kogetsuin Temple, which was believed to have been built in 1367 by a monk named Kanryu, and has a family cemetery for members of the Matsudaira family; and the Matsudaira Toshogu Shrine, which is a site constructed in honor of shogun Tokugawa Ieyasu and Matsudaira clan founder Matsudaira Chikauji.
Every year, Matsudaira-go observes two major festivals — the Tenka Matsuri, which is a celebration that began in the Edo period that remembers the achievements and contributions of Matsudaira Chikauji, held every second Sunday of February; and the Matsudaira Haru Matsuri, which is an event the features a traditional portable shrine procession that starts at the Matsudaira Toshogu Shrine and concludes at the Kogetsuin Temple, held every Saturday immediately before April 17.
You can find more information on Matsudaira-go on the Toyota City Official Travel Site.
Relax in the hot and therapeutic waters of Sanage Onsen.
An onsen resort and spa hotel just a short drive from central Toyota City, Sanage Onsen is home to Aichi's biggest natural radon onsen or hot spring. Found at the foot of Mount Sanage, its waters have many medicinal benefits, including treatment of rheumatism.
Founded in 1554, the hotel is adjacent to Lake Suzugataki, which offers nice and pleasant walking paths, and is surrounded by diners and eateries that serve authentic Japanese cuisine.
For access, hours, and other information, visit the official website for Aichi tourism.
How To Get Around Toyota
There are a number of railway lines that operate in Toyota City and can take you to the different tourist spots and attractions. They are the Meitetsu Toyota Line, Meitetsu Mikawa Line, Aichi Loop Railway, and Aichi High-Speed Transit.
The city is also served by buses and taxis.
How To Get To Toyota
Toyota has the Toyotashi Station as an easily accessible train hub if you are coming from Nagoya, Tokyo, and other cities. It runs two lines, the Mikawa Line and the Toyota Line.
Let's say you are departing from Tokyo Station. You should take the Tokaido Shinkansen to Nagoya Station, and then transfer to the Mikawa Line or Toyota Line to get to Toyotashi Station. A one-way journey takes about two hours and 15 minutes and costs around 12,000 yen.