Essential Japanese Phrases That You Can Memorize For Your Trip
Japan is a gorgeous country that is at the top of many people's lists of must-visit destinations in the world. Even if you do not speak Japanese, your trip to Japan can still be fun and memorable. The language barrier should not stop you from exploring the incredible and amazing attractions and spots this country has to offer.
Do you really need to learn some Japanese before your trip to get around Japan?
While memorizing a few basic Japanese words and phrases won't hurt, learning the Japanese language before you leave for your Japan trip is not necessary.
At all Japanese airports, there are English signs, English maps and brochures, and other resources available at the tourist information centers, ticket offices, and others. Upon arrival, you can go exchange your rail pass vouchers, purchase transportation passes, book tours, and more with the assistance of English-speaking staff.
At the train and bus stations in tourist cities and towns, there are signages in English all over that should help you find your way to the right platforms and stops. The trains, buses, and trams also play audio announcements and have screens that flash the names of the next stops in English. When using the ticket machines, look for the English language option to be able to buy the right type of ticket for your journey.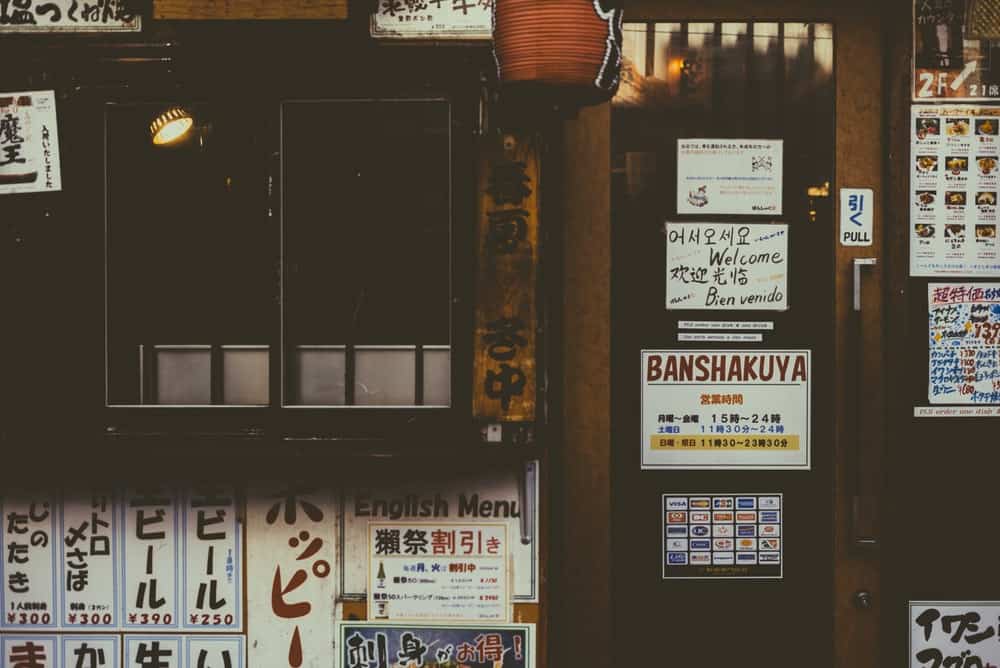 At many restaurants in popular tourist areas, there are English menus, and English labels on the food displays and food ticket machines that make ordering food much easier.
At many shrines, temples, museums, castles, and other tourist spots, the ticket machines, displays and exhibits, and facilities come with English translations next to the Japanese texts.
At hotels, hostels, guesthouses, and other lodging options, there is usually at least one English-speaking staff who can give you a rundown of the rules and the facilities and amenities, offer restaurant recommendations, and advise on hidden and off-the-beaten path gems in the area.
Can you just walk up to a random Japanese person on the street and ask for directions in English?
It is not impossible to find a random Japanese person on the street who can speak a little bit of English and help you with directions. Nowadays, secondary school students in all Japanese schools study English for at least six years as part of their curriculum, and many of them also enroll to weekend or after-school English classes to further improve their skills. Even those who have finished schooling and are already working still take English language lessons for career advancement.
A significant percentage of the Japanese population actually knows enough English to communicate with a lost and wandering foreigner. Just make sure to speak slowly and use basic English words and phrases, as Japan's English education is primarily focused on writing and reading, and speaking might be a bit challenging for some of them. You can also just write your question down on a notebook, and have them write down their answers too.
What are some essential basic Japanese phrases that you can memorize to prepare for your trip?
The Japanese are known for being polite and helpful. When in Japan, it is important that you also show the same courtesy. The following words and phrases should help you with that:
"Arigatou gozaimasu" – "Arigatou gozaimasu" is Japanese for "thank you". In Japan, you will make use of this phrase so much — when buying food and drinks at convenience stores, shopping for souvenirs at the malls, checking in or checking out at your hotel, and more.
"Sumimasen" – "Sumimasen" is Japanese for "excuse me". It is quite useful in a wide variety of situations — when trying to get someone's attention, apologizing for accidentally bumping into someone, making your way through a crowd, and others.
"Konnichiwa" – "Konnichiwa" is Japanese for "hello". It can be used to greet a person any time of the day. If a Japanese person says "konnichiwa" to you, say "konnichiwa" back to them.
"___ wa doko desuka?" – "___ wa doku desuka?" is Japanese for "where is ___?" If you are looking for a toilet, you can fill the blank with the Japanese word for toilet, which is "toire", and ask "toire wa doko desuka?" If you are looking for a station, you can fill the blank with the Japanese word for station, which is "eki", and ask "eki wa doku desuka?" For a specific station, let's say Tokyo Station, you can ask "Tokyo eki wa doku desuka?"
Are there apps that can help make communicating in Japanese easier?
Nowadays, there are a plethora of mobile apps that can come in handy when sightseeing in Japan. You can download them to your devices, and be able to easily access them every time the need arises.
Google Translate – The Google Translate app lets you take photos of Japanese texts and get English translations in real-time. It is very useful when dining at restaurants without English menus, reading labels on your hotel room's air conditioning/heating unit, and deciphering Japanese signages at lesser known spots and attractions. (Download links: Android | iOS)
Learn Japanese – The Learn Japanese app contains about one thousand common Japanese words and phrases that are valuable for tourists in Japan. It has a search feature that enables you to look up words according to categories like greetings, directions, numbers, and general conversation. It also comes with audio clips to help you learn how to accurately pronounce these Japanese words and phrases. (Download link: iOS)
imiwa? – The imiwa? app is a Japanese dictionary app that can be accessed even without internet connection. It is made up of several thousand Japanese words translated to English, German, Russian, and French. It allows input using kana, kanji, and romaji to look up words and their translations. (Download link: iOS)
If your trip to Japan includes a visit to the countryside or rural areas that do not see as many tourists as Tokyo, Osaka, Kyoto, and other major tourist cities, these apps are absolutely a god-send.
Emma is a Online Marketing Specialist at Mobal. She is responsible for our outbound marketing efforts including planning and executing email campaigns, social media and blog posts. She also works with the Web Designers at Mobal to update the website and to help to create a better experience for the user.
Leave a reply