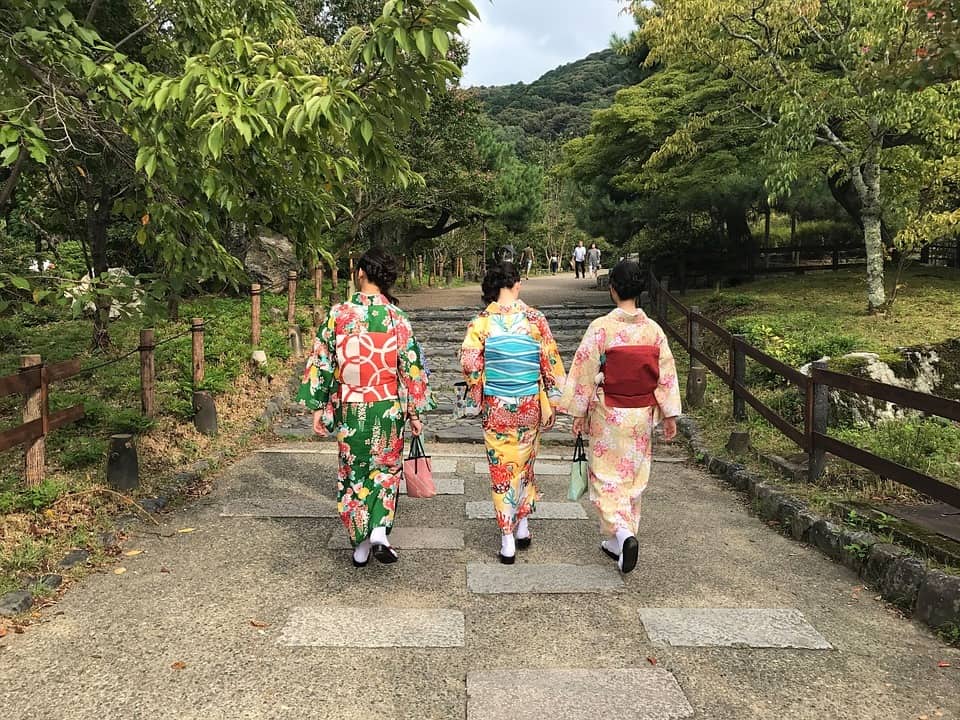 Every year on the second Monday of January, Japan observes a holiday known as the Coming of Age Day to celebrate all Japanese youth who have reached the age of maturity or will reach the age of majority any time between April 2nd of the previous year and April 1st of the current year. It is an event that features various ceremonies that recognize that these people have entered the stage of adulthood.
A Brief History Of The Coming of Age Day
Since the early 8th century, Japan has been having coming of age ceremonies to help young people in their transition into adulthood. Back then, a young prince would wear new robes and don a special hairstyle to signify this rite of passage.
In 1948, Japan declared that the Coming of Age Day was to be observed every January 15th. However, in 2000, that date was changed to every second Monday of January to fit Japan's Happy Monday System, which was a set of rules established in 1998 and 2001 for the purpose of moving certain Japanese public holidays to Mondays to create three-day weekends.
Japan's Age Of Majority
The age of majority refers to the age that is recognized by law as where adulthood begins. At this point in life, minors are no longer under the control, supervision, and legal responsibilities of their parents or guardians. All of their actions and decisions are considered their own.
In 2018, the Japanese government passed a bill that lowers that age of majority from 20 years old to 18 years old. Once it takes effect on April 1, 2022, 18-year-olds in Japan can apply for passports with 10-year validity, get married without their parent's consent, and take out loans and credit cards.
However, despite the lowering of the age of majority to 18, the legal drinking age in Japan will remain at 20 years old. The legal age of gambling and smoking will also stay the same at 20.
Ceremonial robes
Young women who partake in Coming of Age Day ceremonies dress up in furisode, which is a long-sleeved type of kimono that young and single or unmarried women wear. Usually, they just rent one from kimono rental shops rather than buying, as elaborate pieces of clothing such as this can cost several thousands of yen.
On the other hand, young men who celebrate their Coming of Age Day typically wear either a traditional Japanese kimono for men with hakama or a Western-style attire like a suit.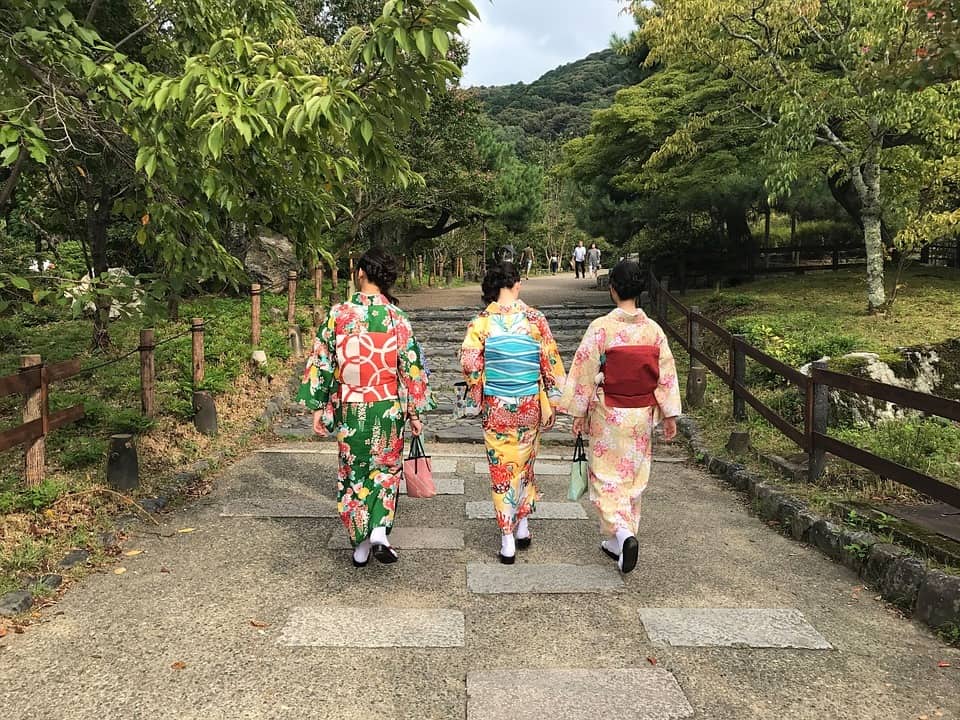 Coming of Age Day Ceremony Proper
Every ward in every city across Japan organizes Coming of Age Day ceremonies. Usually, the event takes place at the local city office at around noon. Starting at a not-so-early hour to give the young adults enough time to get properly dressed and do their hair and makeup to look their best during the ceremony.
At the venue, family members, friends, and others watch as the new adults are welcomed. There are also numerous photographers and even television networks that cover these events. The city mayor delivers a speech to congratulate the young Japanese people in attendance, who are waiting for the official proclamation of the start of their journey into adulthood. It is often followed by traditional dance and musical shows, such as a live taiko drum performance.
After the ceremony, the new adults go do their own thing. A lot take photos with their families and friends to have several memories to treasure and preserve. Many visit shrines and temples to pray and wish for success and good health for their families and friends. Some may go to restaurants with their families for a big feast. Others may choose to spend time with their friends to go shopping or just hang out. There are also those that head straight home, and do their usual day-to-day routines.
Notable Coming Of Age Day Ceremonies In Japan
Every year, a few Coming of Age Day ceremonies in Japan get a lot more attention and media coverage than others.
In Tokyo, two of the biggest Coming of Age Day ceremonies are held at the Shibuya Ward office and the Shinjuku Ward office. These two events usually start at 11:30, with the city mayor or other important public figure welcoming the participants and reminding them of the responsibilities that come with being an adult. After the formalities, there are live music or dance performances prepared by the local offices.
In Kyoto, there is a special event that is held on the Sunday before the Coming of Age Day. It is called Omato Taikai, which features young women who showcase their mastery and skills in Kyudo, which is a Japanese martial art that uses traditional Japanese bow and arrow to train the body and the mind.
Declining Number Of Coming Of Age Day Attendees
Japan has revealed that the number of young men and women who attend Coming of Age Day ceremonies has been decreasing year after year.
One of the main reasons that many think is the cause for this is the country's low birth rate. At the Shibuya Coming of Age Day ceremonies, for instance, the number of people who participated was at 4,300 about 20 years ago. However, in 2016, that figure has dropped to 1,300.
Another factor that the Japanese people point to as a cause of the decreasing number of Coming of Age Day attendees is the high cost of the Coming of Age Day ceremonial attire. These young men and women probably cannot find any justification in spending huge amounts of money on clothes, makeup, hair, and others just for this one-day event.
There is also a belief that many young Japanese these days do not care that much about such things, unlike the older generations. They see adulthood as just a normal part of life or the age 20 as a number that does need to be lavishly celebrated.