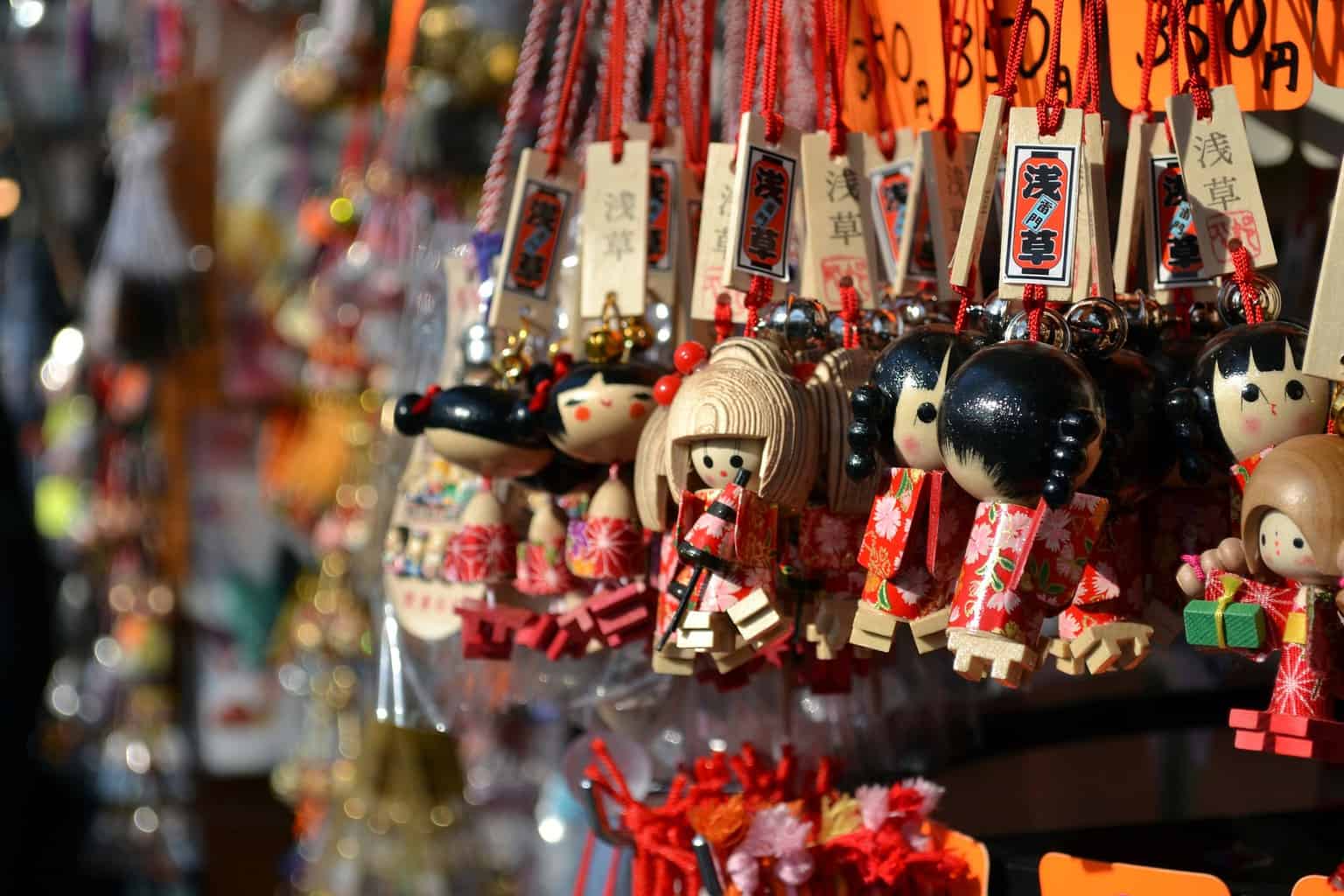 Tokyo is like a giant jelly made of concrete, tradition & soy sauce- with a sprinkling of nose-burning wasabi. Ever-changing it's almost impossible to answer the never-ending question of what to do in Tokyo. An ideal response would of course be a never-ending response. Unfortunately we've got day jobs so we'll keep it short. Before we begin we need your attention!
To fully enjoy Tokyo, or indeed Japan, you need the following:
Buckets of stamina fed by buckets of ramen noodles
To be able to use chopsticks to eat buckets of ramen noodles
A Mobal SIM in your smartphone to help you find that ramen shop!
Mobal's Guide on What To Do in Tokyo
Asakusa- late evening
Ueno Park & Ameyoko Market- day & night
Yanaka & Yanakaginza- day-time strolling
Shibuya- anytime of the day!
Harajuku & Meiji-Jingu Shrine- daylight hours
Yurakucho- late evening
Akihabara- late evening/night
Odaiba- sunny days & balmy evenings
1. Asakusa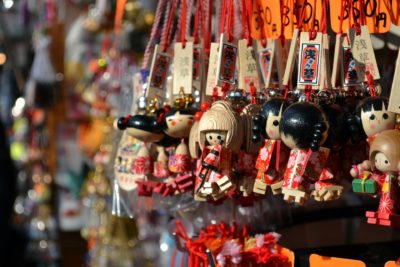 Tokyo's oldest temple is a high-energy visit if you go peak visiting hours. Aside from the main temple attractions the side-stalls sell oddities & snacks. Great value/choice for souvenirs. Try to be there when the sun goes down and the crowds dissipate for a more serene visit. See: https://www.mobal.com/blog/travel-talk/top-tokyo-tips-asakusa/
2. Ueno Park & Ameyoko Market
Less glitter & dazzle than the urban centres of Shinjuku & Shibuya- Ueno has everything else. With Ueno Zoo located in the Park it's the centre of Panda-mania in Japan. A walk in the park includes live street performers, typical street food, shrines & temples, museums & art galleries- all within walking distance. Outside the Park is Ameyoko- the last remnant of the post-war black markets where time has stopped & the open-front standing bars hustle & bustle each evening.
3. Yanaka & Yanaka-ginza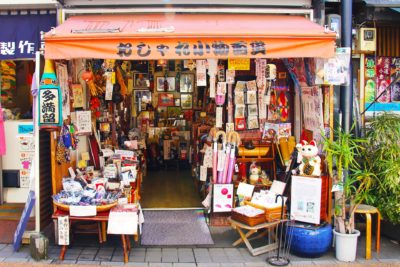 A short 10-minute walk from Ueno Park allows you a glimpse into the Tokyo of yesteryear. Marked by an absence of tall skyscrapers Yanaka is ideal for walking. From Ueno Park aim for the Yanaka-Ginza shopping street. Once there let your feet be your guidebook for a lazy morning or afternoon. Expect to find anything from a sacred tree to a turtle cafe to a cutesy cat shrine- a rambler's paradise!
4. Shibuya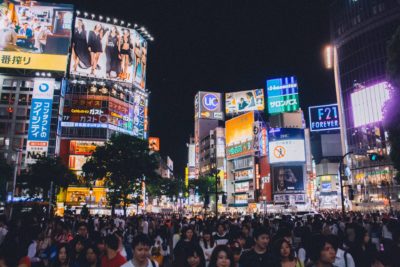 Depending on your energy levels you may want to slump into a coffee-shop chair & spend the day watching people crossing a street. You might however be recharged by the sheer energy of people movement. If so walk into one of the many bars & eateries along "Senta-Gai" (Central Town). Stay long enough to watch those same people stumble across "Scramble Crossing" to get the last train home. Shibuya is mildly addictive.
5. Harajuku & Meiji-Jingu (Shrine)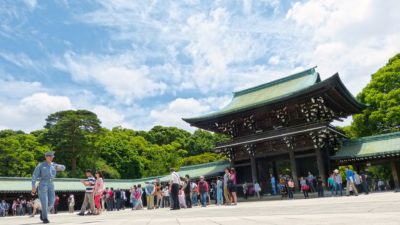 One stop from Shibuya on the JR Yamanote Line. Harajuku is a  tonic to the pink gin of Shibuya. But only if you use Harajuku to access the main entrance to the wonderfully relaxing Meiji-Jingu Shrine & adjoining forest.  Be careful. You  could find yourself drawn to Shibuya's younger cousin- the infamous Take-shita Street. The street is opposite Harajuku station. Takeshita is a condensed version of Japan's cutesy culture- expect huge 100-yen stores, odd fashion and plenty of whipped cream crepes, cat cafes & cosplay people.
6. Yurakucho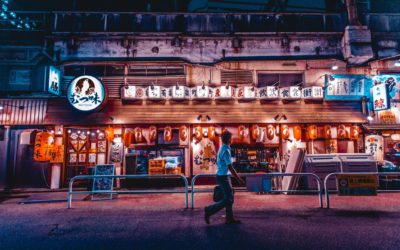 Fed up of being led to tourist traps by Tripadvisor. Go to Yurakucho to see how the locals unwind after work. Find a lively bar "under the arches" of the train lines overhead & sink a few beers and typical bar food. Don't go expecting a nice quiet romantic dinner. Train rumblings & drunken madness will be tonight's soundtrack darling!
7. Akihabara
If you're looking for a good camera or the latest gadget Akihabara is already on your list. If however you just want to see some futuristic Tokyo neon signage then visit late when the shopping frenzy has calmed. It's quintessential modern Tokyo- high-octane flashiness with a foreground of young Japanese girls dressed in French Maid uniforms. If shopping (not maids) is your thing Mobal offer a great discount voucher for Bic Camera. See: https://www.mobal.com/blog/japan/bic-camera-discounted-shopping-for-you/
8. Odaiba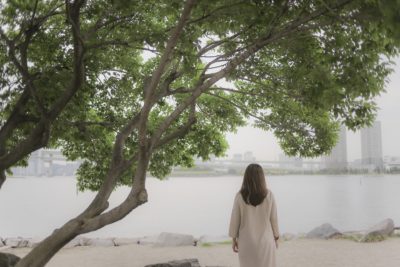 JR Rail Pass holders bristle when we recommend you visit Odaiba. Access is by the Yurikamome Monorail (JR pass does not cover) or by boat. We recommend both (no, that's not a spelling mistake). Odaiba offers beach, shopping, ferris wheels & amazing views of Tokyo Bay & Rainbow Bridge. An upmarket area located on a man-made island. The beach at night offers amazing views of Tokyo Bay!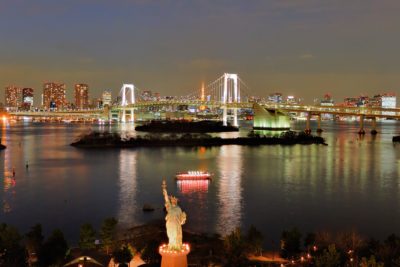 Top Tip: Day Trip
A really good day-trip would be to combine a visit to Asakusa & Odaiba with a visit to the Hama-Rikyu Gardens. All sites are  accessible using the Tokyo Cruise Ship Company. See: http://www.suijobus.co.jp/en/
That gives you the option to come back to Tokyo via Monorail- best taken at night to experience the lights of Tokyo.
Don't forget the SIM card!