Close to Haneda airport & a Shinkansen departure point make Shinagawa a convenient touring base.

1

6 mins from JR Hamamatsu-cho Station/ 1 min from Daimon
Times:
Monday-Saturday 5pm-11:30pm
Japanese craft beer in a warm modern setting. Very unique!
2
Celts Irish Pub (Osaki ThinkPark)
2 mins from JR Osaki Station
Times:
Weekdays 5pm-11:30pm
Weekends 11am-9pm
English-speaking staff and half-price drinks during happy hour- to be enjoyed on the outside terrace!
3
Celts Irish Pub (Shinagawa)
5 mins from JR Shinagawa Station (Konan Exit)
Times: 
Monday-Thursday  5pm-Midnight
Friday 5pm-5am
Weekend 2pm-11:30pm
Large screen for sports!
4
5 mins from JR Shinagawa Station (Konan Exit)
Times: 
Monday-Tuesday 3-11pm
Wednesday-Friday 3-11:30pm
Saturday  Midday-11:30pm
Sunday : Midday-11pm
Happy Hour from 2-7pm!
5
Direct access through JR Osaki Station
Times:
Every Day 3pm-1am
A spacious sports bar with plenty of patios right beside the station!
6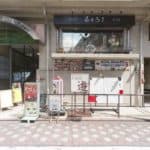 5 mins walk from JR Kamata Station
Times:
Weekdays 6pm-4am
Sundays 6pm- 1am
Enjoy a cigar with your whiskey close to Kamata station!
7
Glen Whiskey Bar (Omori- near Shinagawa)
11 mins from JR Shinagawa by train. 2 mins from JR Omori.
Times:
Monday-Thursday 5:30pm-1am
Friday 5:30pm-1am
Saturday 2pm-2am
Sunday 2pm-1am
8
Irish Pub Stasiun (The Station)- (Tamachi)
Located within JR Tamachi Station
Times:
Weekdays 11am-11pm
Saturday Midday-10pm
Closed Sundays
A spacious pub with a large screen for live sports. Non-smoking area also!
9
Seamus O'Hara Irish Pub (Musashi-koyama)

1 min from Musashi-Koyama Station (Meguro Line)
Times:
Mon-Thurs 5:30pm- 1am
Friday 5:30pm- 2am
Saturday 2pm- 2am
Sunday 2pm- 1am
Cosy Irish bar tucked away in a small alley. Ideal for a quiet pint!
10
Shino Cafe & Pub (Ookayama)
3 mins from Ookayama (Meguro Line)/ 23 mins Shinagawa
Times:
Weekday 5pm-12am
Weekend 2pm-12am
11
Tameals American Diner (Ecute)
Located inside JR Shinagawa Station
Times: 
Monday-Saturday 7am-11pm
Sunday 7am-10pm
12

4 mins from JR Osaki Station
Times:
Weekdays 11am- 11pm
Weekend 11am- 9pm
A great selection of whiskey- this cosy pub is also non-smoking and with outdoor seating options is perfect on a hot day!
13
HUB (Kamata west branch)
2 mins walk from Kamata train station.
Times:
Mon – Thurs 5pm-Midnight
Friday 5pm-2am
Saturday 3pm-2am
Sunday 3pm-Midnight
Happy Hour: Mon – Fri 5pm-7pm / Weekends 3-7pm
14
HUB (Gotanda west branch)
4 mins walk from Gotanda train station.
Times:
Mon – Thurs 5pm-1am
Friday 5pm-2am
Saturday 5pm-Midnight
Sunday 5pm-2am
Happy Hour: Everyday 5pm-7pm
15
82 (Shinagawa branch)
4 mins walk from Shinagawa train station.
Times:
Mon – Thurs 12pm-1am
Friday 12pm-2am
Sat – Sun 4pm-Midnight
Happy Hour Everyday 4pm-7pm
16
82 (Hamamatsucho branch)
1 minute walk from Daimon train station.
Times:
Mon – Thurs 12pm-1am
Friday 12pm-2am
Sat – Sun 2pm-Midnight
Happy Hour: Mon – Fri 4pm-7pm / Weekends 2-7pm
17
82 (Mita branch)
4 mins walk from Mita train station.
Times:
Mon – Thurs 12pm-Midnight
Friday 12pm-1am
Saturday 4pm-11pm
Sunday Closed
Happy Hour: Mon – Sat 4pm-7pm
18
HUB (Hamamatsucho Branch)
1 min walk from Daimon Subway station.
Times:
Mon – Thurs 4pm-1am
Friday 4pm-2am
Weekend 4pm-Midnight
Happy Hour: Everyday 4pm-7pm