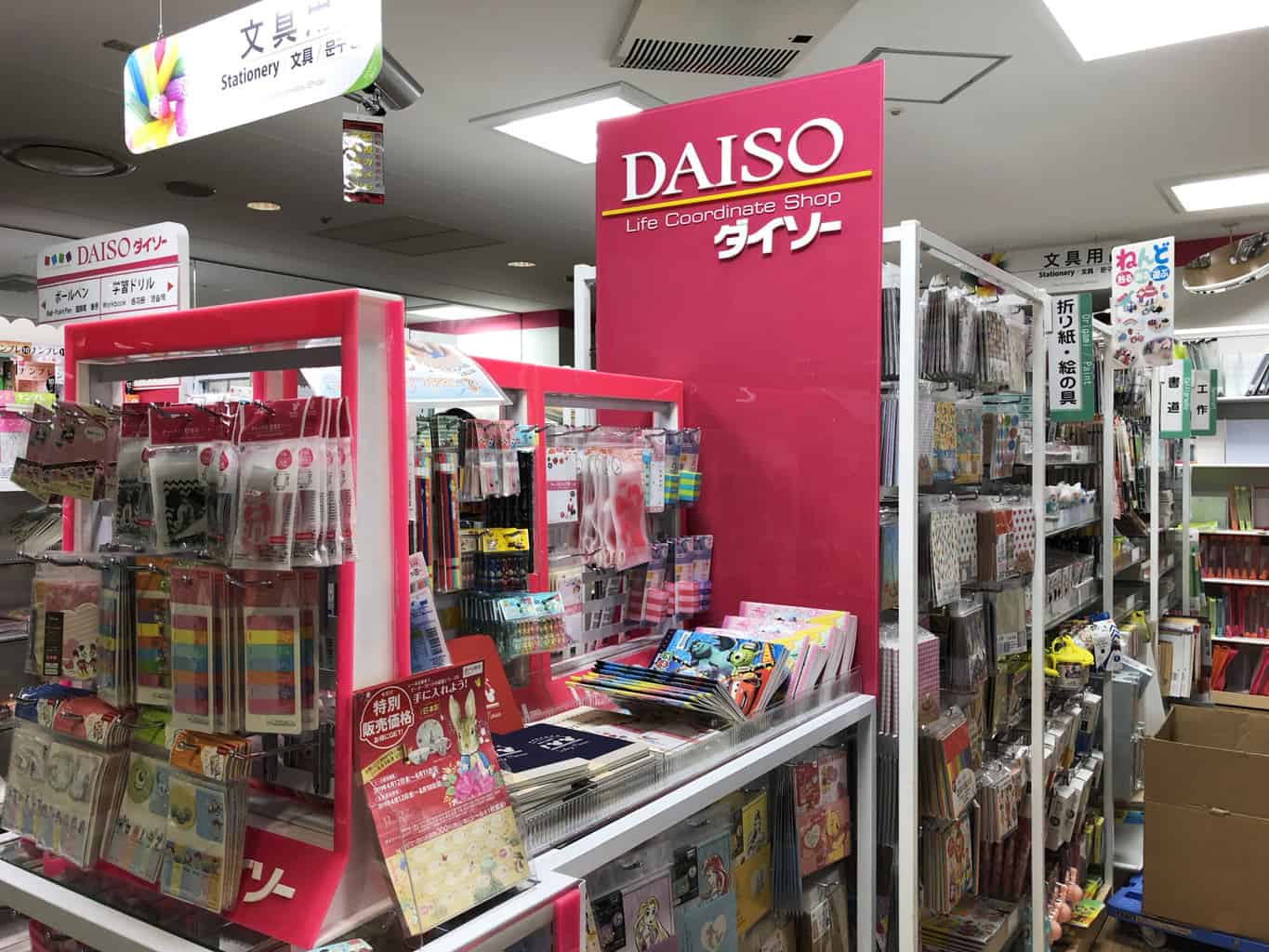 こんにちは! We are Jioh and Lena. Both of us are interning for Seibo Japan/Mobal Japan. As part of our job, we visited DAISO located on the fourth floor of Asakusa ROX (Shopping Centre), tasked with a mission to find at least 15 weird and amazing finds. It is a 7 minutes walk from Kaminarimon, and it is a straight walk so it is easy to find!
DAISO is known as '100-yen store'. Most of their products, ranging from stationaries to foods, are all 100 yen. It is also known for weird and bizarre products, which can be useful sometimes. We decided to buy 15 crazy products from DAISO, and this is the result.
1. Splat Poo Ball うんちぷにゅぷにゅポール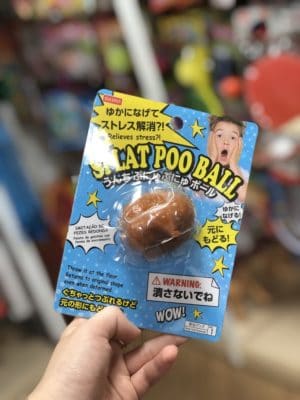 Relieve your stress by throwing this slimy and squishy poo ball! You can throw it on the floor or on your desk, and it will return to the original shape even when deformed. It might feel dirty, but it is popular regardless of gender and age.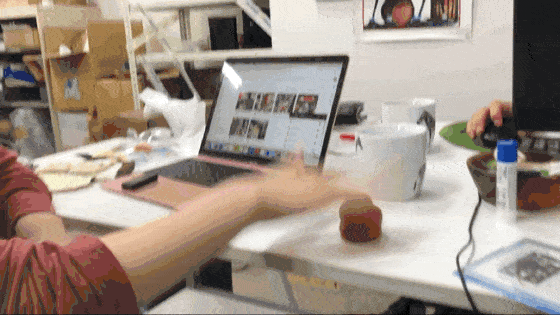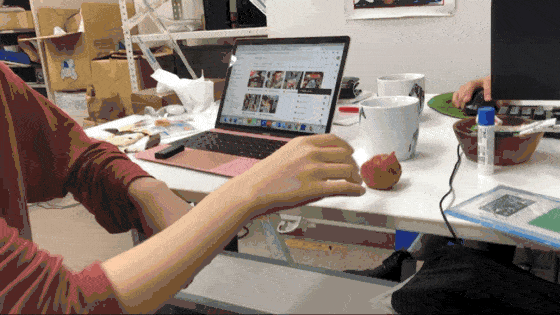 2. Surprise! Cockroach on Fried Eggドッキリ! 目玉焼きにゴキブリ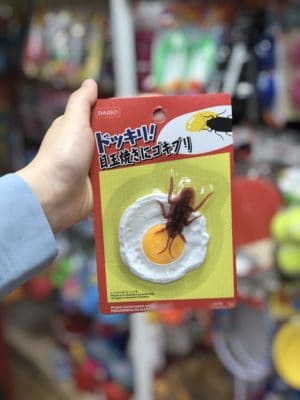 This another nasty product is great for pranking your friends or family, as the name of the product shows. If you place this on a plate or a frying pan, it will look very realistic!
3. Chair Leg Foot Covers イス脚ンッ久ス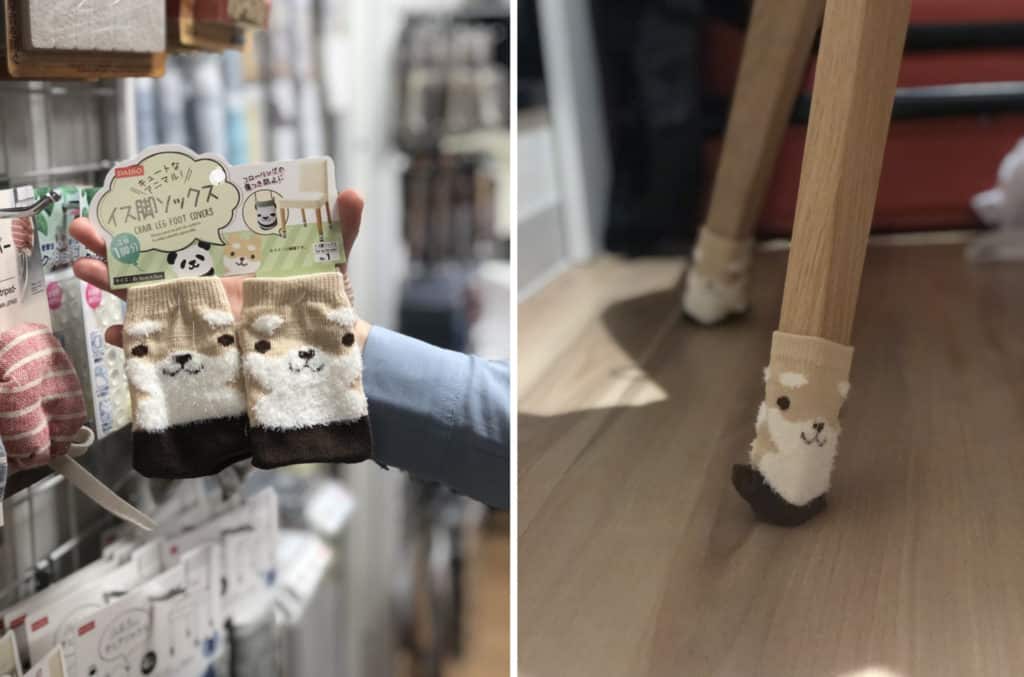 This is a very useful and cute product, unlike like the two former products. As many Japanese people live in flats and the walls are thin, they can be sensitive about the noise problem. The noise that chairs are making might be disturbing for your neighbours, so you can use these chair leg covers to reduce the noise.
4. Let's Make Ramen Tool Set ねんどでつくるう!ラーメンメーカー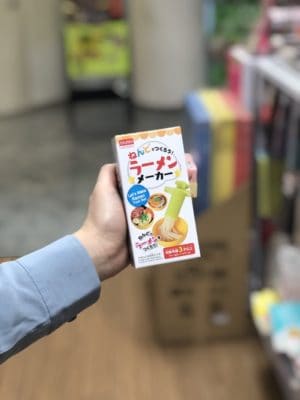 This toolset is for making ramen or noodles with clays or playdough. However, it does not come with clays or playdough so you will have to buy some to play with this toolset!
(We could not try out the noodle maker, so if you wanna see how it works, watch this video!)
5. Fun Eraser Festival おもしろ消しゴムお祭り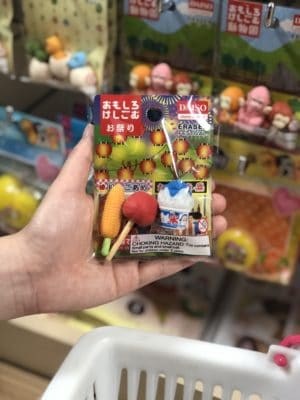 Japan is known for its cute and various stationery. These food-shaped erasers are inspired by Japanese festival (Matsuri) foods. It contains Corn on a Stick, Kakigori (shaved ice with syrup) and Ringo Ame (apple in caramel). We've tested these erasers and it works really well too!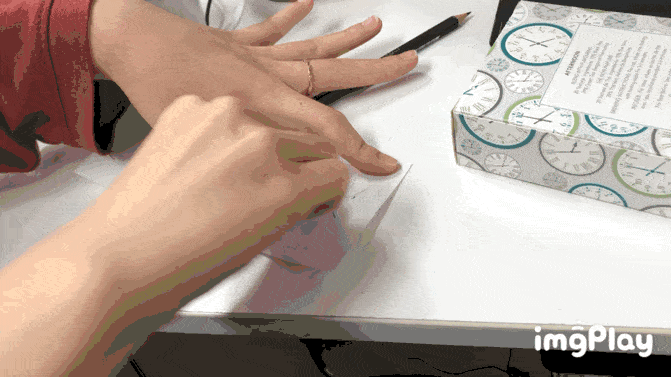 6. Pickled Seaweed with "Ume" & "Shiso" くきわかめ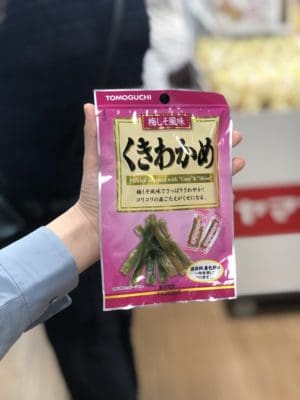 DAISO also has foods, so we wanted to try the weirdest food they are selling. We have found pickled seaweed, but apparently it is very famous in Japan (even kids eat this!). It is very salty, sour and chewy. We didn't like it personally, but it is worth giving a try.
7. Chopsticks Rest お箸置き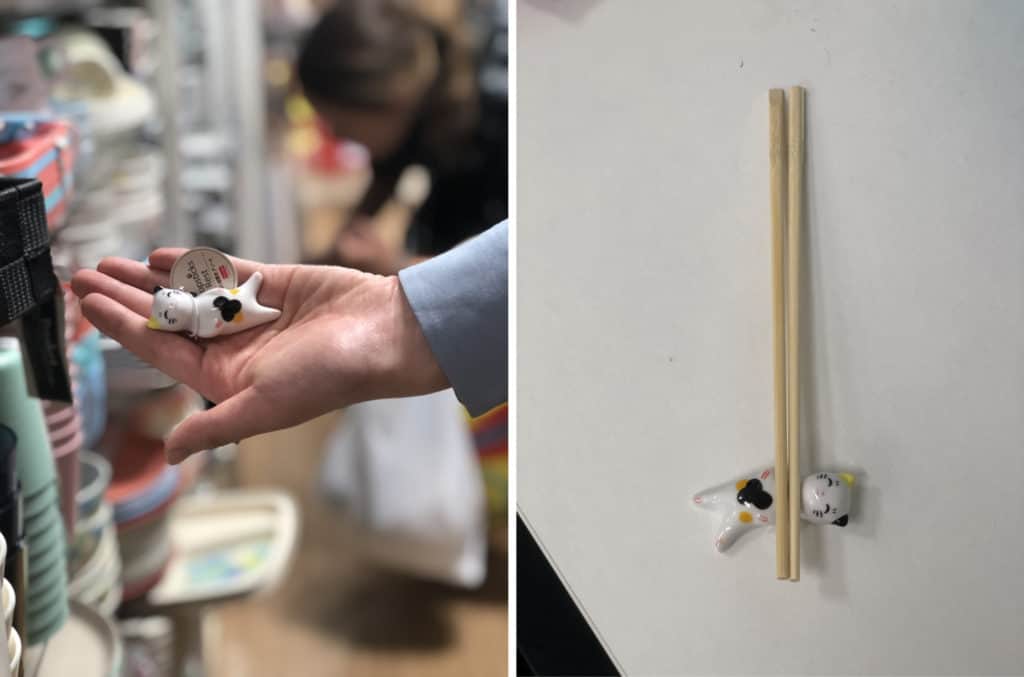 Since Japan use chopsticks a lot, they have special tableware for chopsticks. We found the cat shaped chopsticks rest the cutest, but it kind of looks like we are killing the cat with chopsticks when we use it…
(no animals were harmed in the making of this blog)
8. Sausage Cutter Set ウインナー カッターセット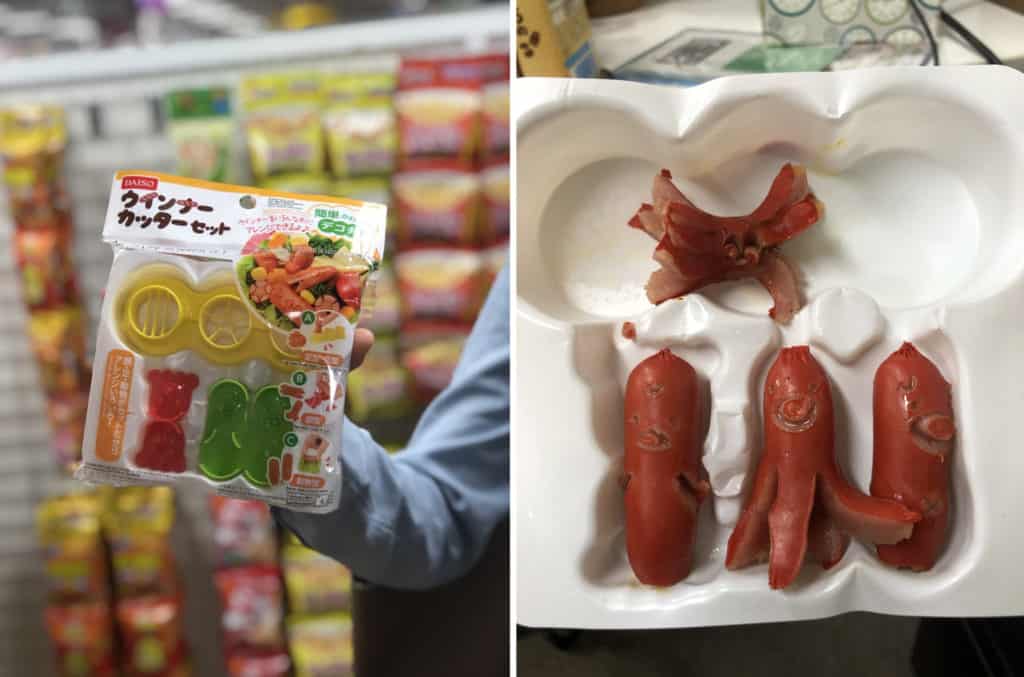 Japanese people put a lot of effort into making bento, making their Kyaraben (character bento) popular. This sausage cutter set is for cutting cocktail Vienna sausages. It contains faces of octopus, chick and pig. We weren't sure what the top most sausage was supposed to be…. but it certainly looks the most deformed.
9. Kids Sticker Collection ぺたぺたシール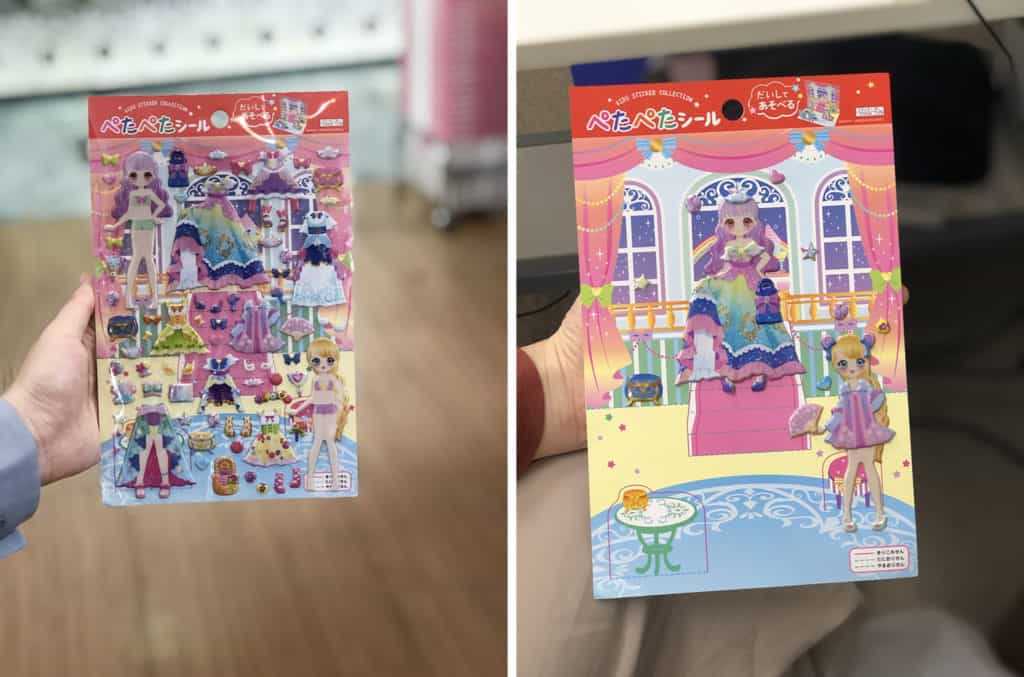 This is a dress up game that you can play with stickers. There are many different versions and clothes available, but we decided to go with the party/princess theme. You can dress up the two characters into whatever style you like, and can also fold and cut the paper and use it as the background.
10. Sesame Street Bath Ball セサミストリトバスボール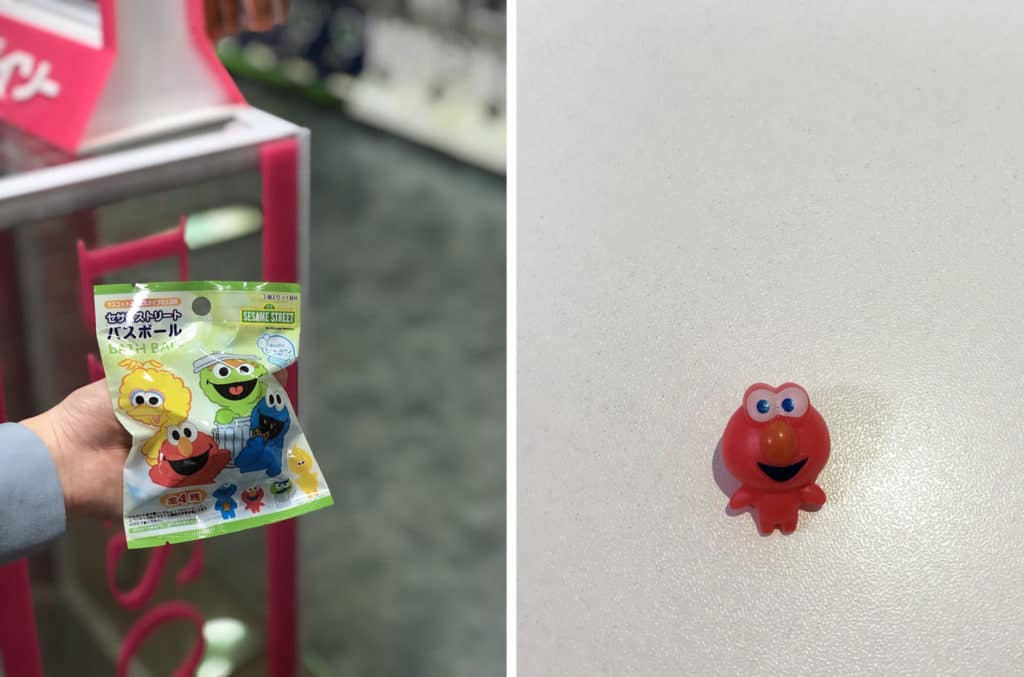 This bath ball smells like laundry detergent but has four random sesame street toys – Elmo, Cookie Monster, Grundgetta and Big Bird – hidden inside the bath ball! (We've got Elmo) There are other toys available, such as Doraemon and Shin-chan. Try collecting your favourite character while having fun during the bath!
This is what happens when you put the bath ball into the water!
11. Solar Bobble Head "Mr. Poo" ソーラーゆらゆらうんちくん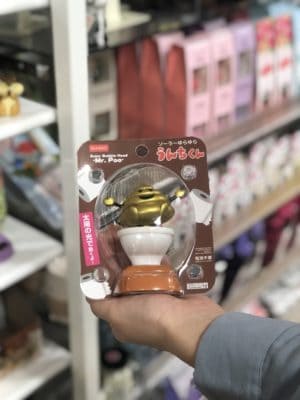 This is another poo-themed product. This is solar-powered so you don't need any battery to make it work, and it can be a great refreshing toy to put it on your office desk. If you are disgusted by the poo, there are other designs available so give it a shot!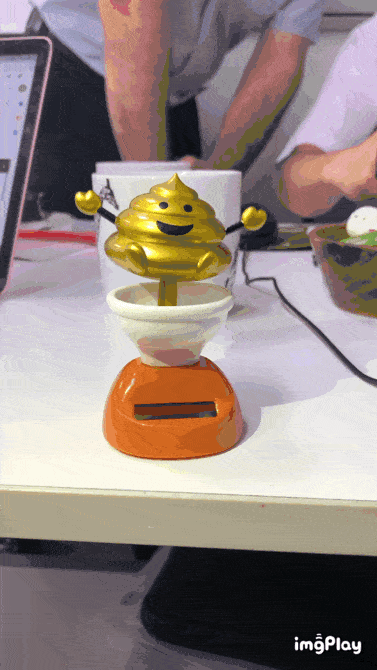 12. My Phone Case for iPhone 6, 6s, 7, 8 iPhone用ケース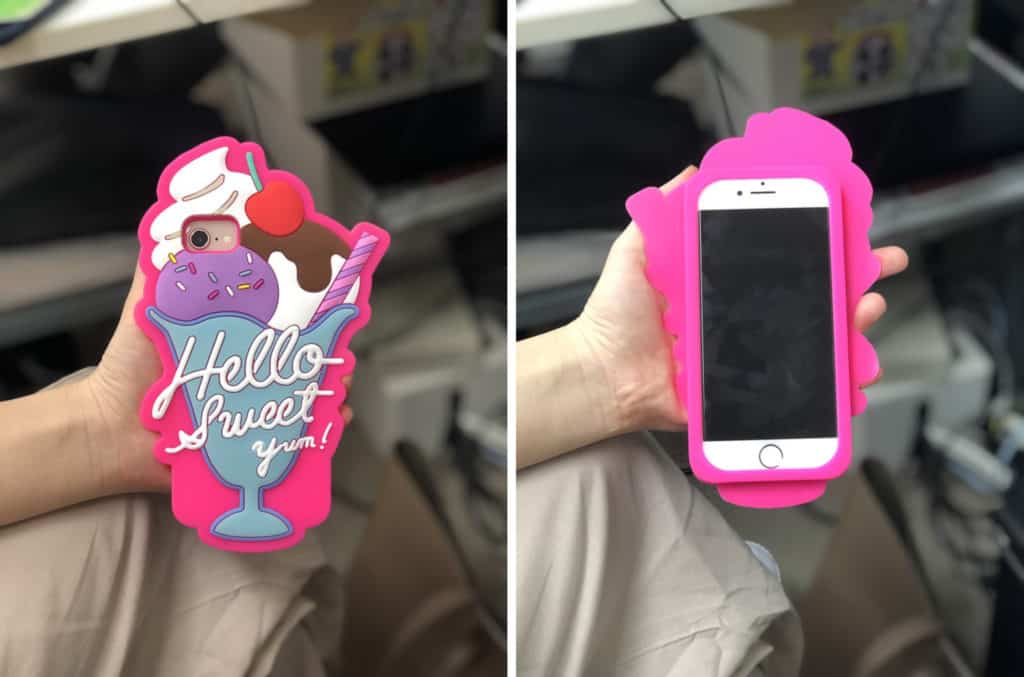 This product is not 100 yen and slightly more expensive than that, but the bizarre design and the size of the phone case have caught our eyes. Although it might make you difficult to use your phone or put it in the pocket, this cute design will make you want to look at it all day.
13. Folk art Mask 踊りおめんおかめ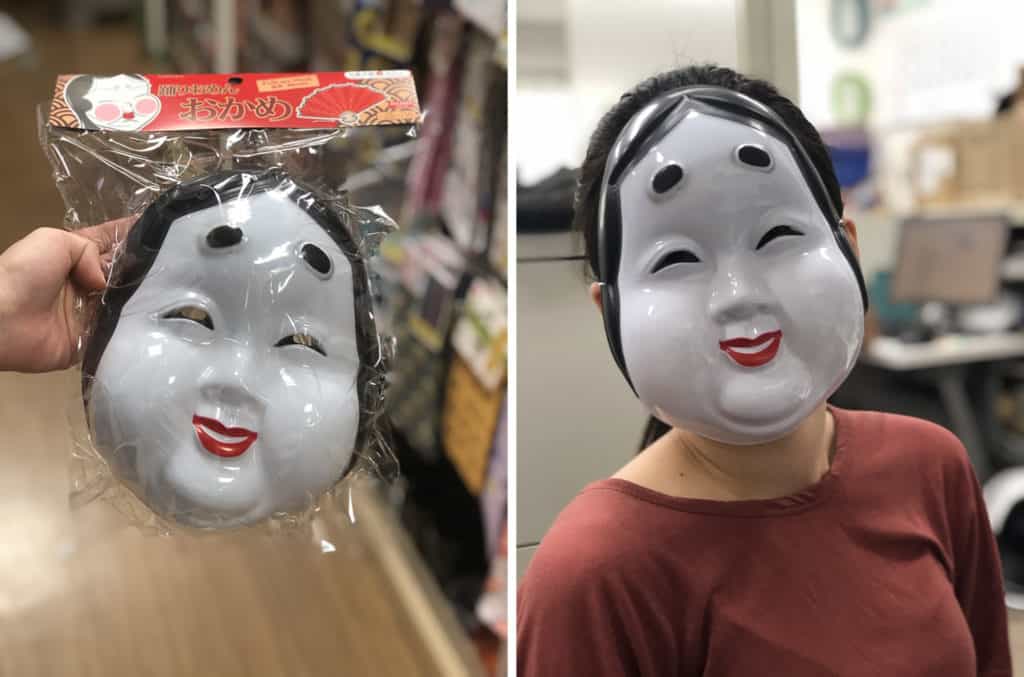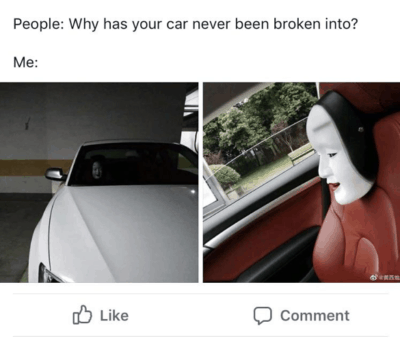 (Patrick L. Nguyen on subtle asian traits)
This is the face of a Japanese traditional dancer, Amenouzme, from a Japanese folktale. It might look a bit creepy, but you can experience the folktale and traditions of Japan with this mask. And maybe you can creep out your friends using this mask, too (or protect your cars from burglary).
14. Sushi Key Ring – Shrimp – ぷにゅぷにゅお寿司キーホルダーエビ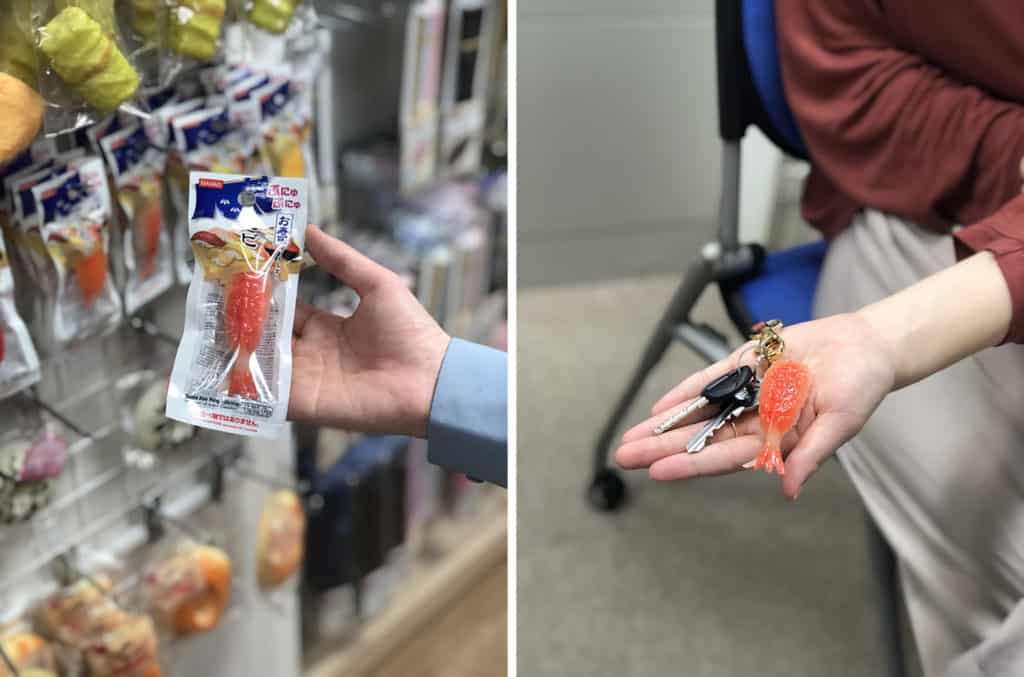 Japan is known for making fake food samples, and you can get one only for 100 yen in DAISO. There are many different kinds of foods, and we went for shrimp sushi. It is squishy as well, so touching this key ring can be stress-relieving.
15. Gudetama Drink Box Clip 牛乳パッククリップ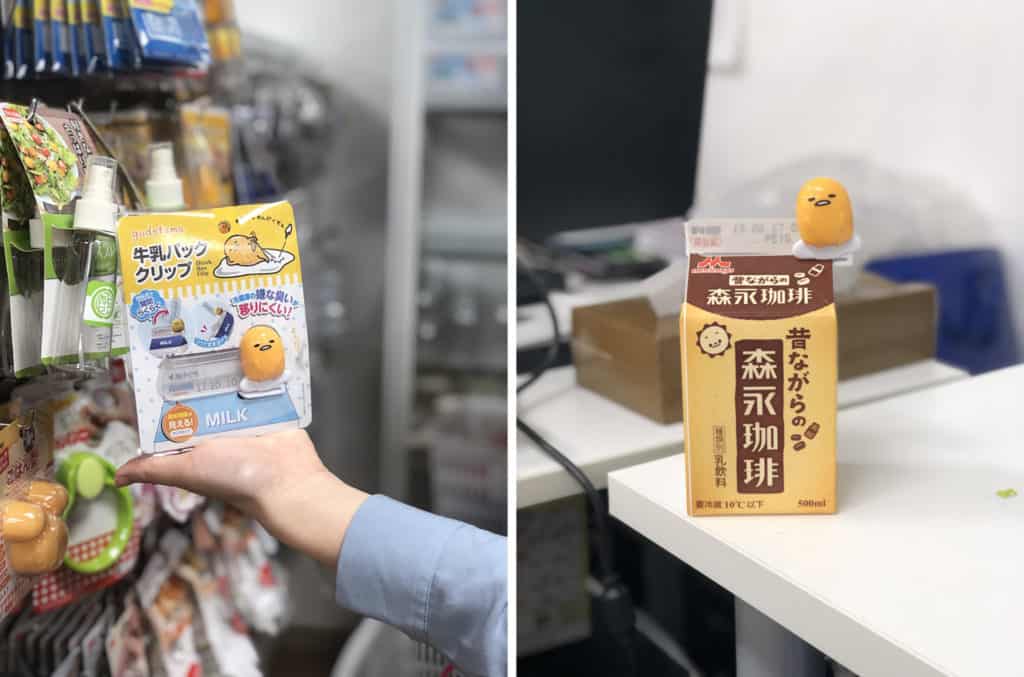 This is an extremely useful and cute product! Most dairy products in Japan are contained in cartons, and when you want to store the leftover milk more cleanly, you can use the drink box clip. Since it is transparent, you can also see the expiry date of the milk.
If you visit Japan, make sure you go to DAISO and try to find crazy things like us! DAISO has more than 3,150 stores throughout the country, so visit the one that is the nearest to you.
This blog post was written by Jioh and Lena, Seibo Japan/Mobal Japan's interns from South Korea and Texas.
To see what else they've been up to, click on this link: Jioh and Lena