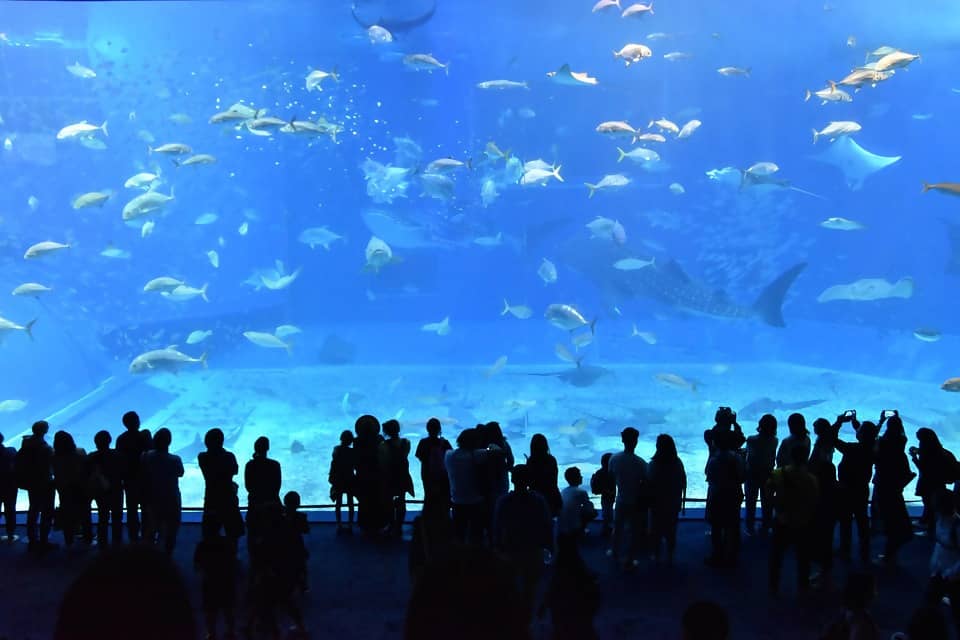 Japan's southernmost prefecture, Okinawa is made up of four main island groups —- Okinawa Islands, Miyako Islands, Yaeyama Islands, and Daito Islands — all with an abundance of scenic natural landscapes and waterscapes and diverse flora and fauna to see, and fun and enjoyable activities to do.
If you have a one-week vacation coming up and plan to spend it on Okinawa Main Island, below is a sample itinerary to help you get started:
Day 1 – Naha
Naha is the prefectural capital and education, economic, and political hub of the region. On your first day, you can spend your time exploring the primary tourist destinations in the city.
Start the day with a visit to the Shinkinaen Garden. Originally built in the 18th century, this garden showcases a Japanese-style landscape garden with an attractive central pond two stone bridges, surrounded by Okinawan-style buildings. Visitors can get great views of the garden by walking the 300-meter circular path that also goes through a wooded area.
Open from 9 am to 6 pm, it is accessible by bus #2, #5, or #14. The one-way trip from city center takes about 20 minutes, and costs 230 way. Entrance to the garden costs 400 yen.
Next, check out Shuri Castle. Named after the former capital of the Ryukyu Kingdom, it was the official residence and political center of the Ryukyu kings for hundreds of years. Originally constructed in the late 14th century, it sits on top of a hill, includes many gates and buildings, has a large castle park, and affords picturesque views of the city and the surroundings.
For tickets, opening hours, directions, and other information, visit the official website of Shuri Castle.
Then, spend the rest of the afternoon on Kokusaidori, a two-kilometer-long street that runs through the city's downtown area. It is lined by a good selection of department stores, souvenir shops, hotels, cafes, bars, and restaurants, which are typically open from around 10 am to 9 pm.
Visit the official website of Kokusaidori to learn more about the different establishments in the area, their operating hours, and others.
Day 2 – Peace Memorial Park
From April to June 1945, towards the end of World War II, Okinawa Main Island saw one of the world's bloodiest battles — the Battle of Okinawa — that left about 200,000 civilians and Americans dead. And, to remember the lives that were taken, the Peace Memorial Park was built, where the Peace Memorial Museum and several monuments stand.
Located about an hour and a half from city center, it makes for a nice day trip. Check out the Peace Memorial Park's official website for information on opening hours, tickets, and others.
Day 3 – Churaumi Aquarium and Ocean Expo Park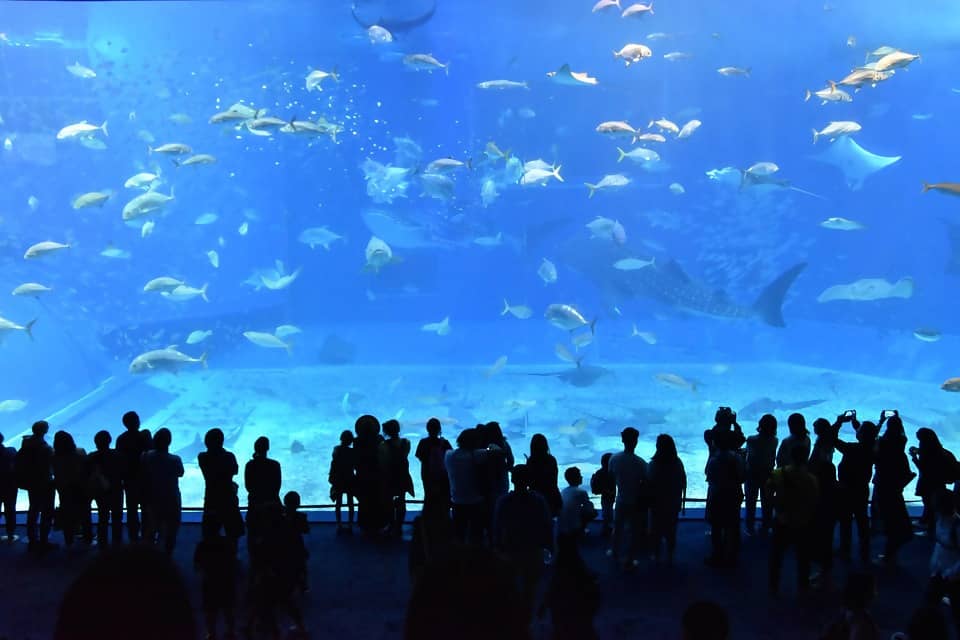 Regarded as the country's best aquarium, the Churaumi Aquarium is one of Okinawa's top tourist destinations. Located on the grounds of the Ocean Expo Park, it boasts of one of the largest tanks in the world, the Kuroshio Tank, which serves as home to different species of manta rays, whale sharks, and other marine animals. Its three floors also house exhibitions, interactive areas, and a movie theater. Outside, there are outdoor pools that hold shows that feature manatees, sea turtles, dolphins, and others.
Go to the Okinawa Churaimi Aquarium's official website for more information.
After visiting the aquarium, you can spend the rest of your day checking out the other facilities within the grounds of the Ocean Expo Park, such as the:
Native Okinawan Village – this is an open-air museum that features more than 20 houses and buildings from the different regions of Okinawa throughout history
Oceanic Culture Museum – this offers displays and exhibits of ships, boats, canoes, and other objects from the marine cultures of Asia and the South Pacific
Tropical Dream Center – this is a botanical garden with walking trails and a 36-meter tall observatory
Emerald Beach – this is a sand beach where visitors can swim, play sports, and relax.
To learn more about Ocean Expo Park's facilities, go visit the Ocean Expo Park official website.
Day 4 – Sefa Utaki
If you are interested in indigenous Okinawan religion, make a day trip to Sefa Utaki, which is a sacred religious site tucked in the forests of the island, but close to the ocean and with pleasant views of the waters and the rock formations. For many centuries, it hosted rituals, ceremonies, and prayers, which primarily focused on nature worship.
The official website of Sefa Utaki provides more information on how to get there, guided tours, and others.
Day 5 – Okuma Beach
When in Okinawa, it is a must to check out its top notch beaches. Okuma Beach, which is situated in the northern part of the island, is one of the most popular and attractive, stretching over one kilometer of coastline. It offers a wide variety of facilities for swimming, snorkeling, diving, and other water activities, and plenty of lodging options for overnight and day time visitors.
Day 6 – Hiji Waterfall
For more nature adventure, check out Hiji Waterfall, an off-the-beaten path wonder surrounded by natural thriving forests. Located not too far from Okuma Beach, you can get there by following a hiking trail about two kilometers long through the woods, with a few stairs and steep segments along the way and a suspension bridge that offers magnificent views of the valley below. Near the 26-meter-tall waterfall, there is a campground with picnic tables, wooden decks, and camping tent areas where guests can relax and unwind.
Go to the official website of Hiji Waterfall Campsite for more information.
Day 7 – Hedo Misaki
The northernmost point of Okinawa Main Island, Hedo Misaki or Cape Hedo is a remote and isolated area that offers incredible views of the blue skies and ocean and the rough coast. While it can be accessed by public transportation, the buses are infrequent. Renting a car is the best way to make the most out of your time there.