On a trip to Japan everyone wants to see Mt. Fuji- Japan's most sacred mountain.  Not everyone however wants to lug the walking gear (or the kids!) to make it to the 3,776 metres summit. That's where the 600-metre Mount Takao comes in- a viable alternative to having to do an overnight trip.
Mount Takao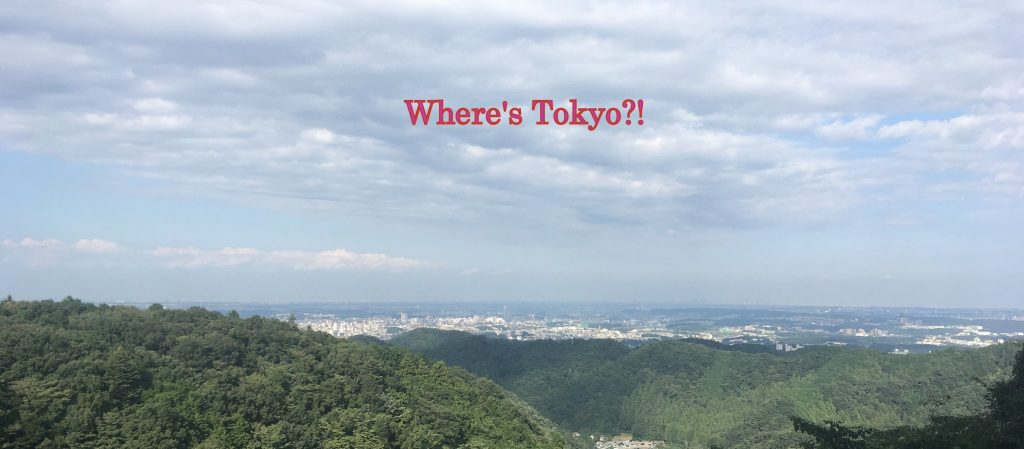 Located on the west of Tokyo it offers beautiful nature scenery, a Buddhist temple and flexible hiking opportunities- with 7 trails to choose from. Weather permitting you'll also get some fabulous views of its big brother- Mt. Fuji!
Getting There
From Shinjuku the journey to the station at the foot of the mountain takes 50 minutes.  You can feel the mountain air on arrival and one look around and there are no signs of urban life.  The station itself- Takaosanguchi- has an amazing timber canopy roof designed by architect Kengo Kuma which in turn was inspired by the mountain temple of Yakuo-in. A great start to any day's hiking.
Choices, Choices
Options include enjoying the ice-cream parlor stands that line the street (at least in summer!), hike, take a cable car or ski lift or go back to the station which also incorporates a refreshing hot spring spa experience. Using Trail 1 it takes about 30-40 mins to get halfway up the mountain which is about the same time it takes to queue up for a ticket for the cable car and sail up in style.
Options do not include missing the massive hiking trail map facing you as soon as you step out into Takao however- you will walk up to it and stare as I found myself doing.
Casual walkers tend to stick to Trails 1-3 though Trail 4 is recommended for its suspension bridge.  The Inariyama Trail seems to attract trail runners though it's all a case of your time and commitment level.
Must Go!
Within an hour from the station you can be looking at out Mount Fuji from the summit of Mount Takao. The natural forests, the clean air, the well-kept trails and of course the temples and wildlife along the way are some of the reasons why the Michelin Green Guide recommends Mount Takao.
We at Mobal recommend Mount Takao too- and our SIM works at the top 😉