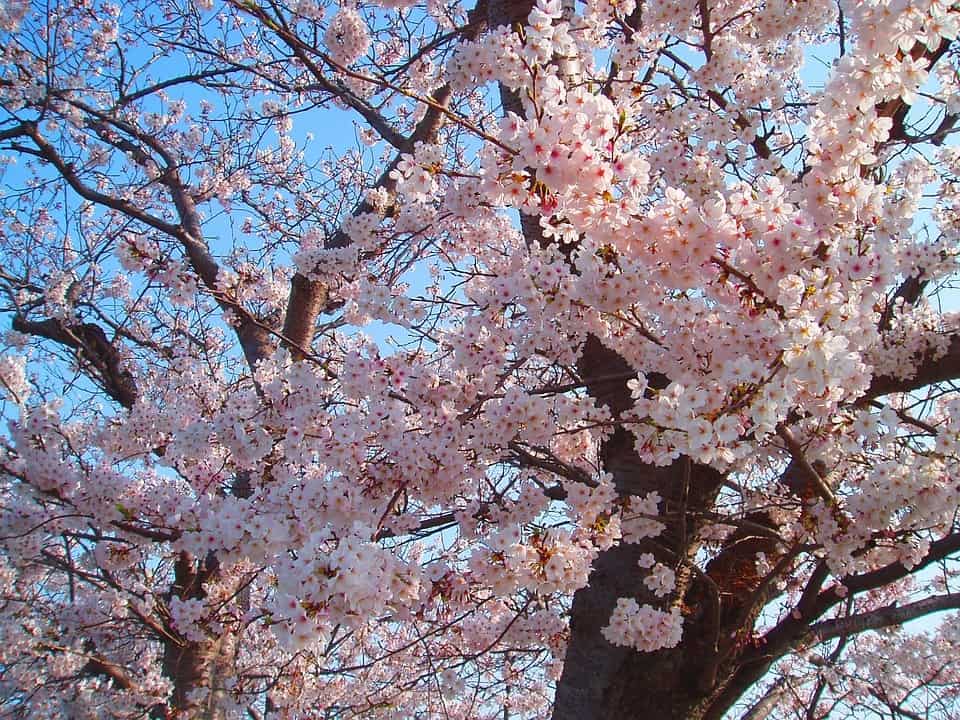 Many foreigners visit Japan in spring because of the cherry blossoms. From the end of March to the beginning of May, cherry trees in the different parts of the country begin to produce beautiful pink blooms that are an incredible sight to see.
Since the 8th century, the Japanese have a tradition of going out to view the stunning cherry flowers. Known as hanami, or flower viewing, this practice originally began as a celebration of the start of the rice-planting season. But, it was during the Heian Period, when the sakura viewing events that we know now was born. Once the sakura flowers reached their peak blossoming stage, the Emperor and his Imperial Court would spend hours relaxing under the amazing canopies of bright pink cherry trees, while feasting on delicious sake and food.
Eventually, this custom was introduced to the rest of the Japanese society, and, today, even foreigners can partake in it.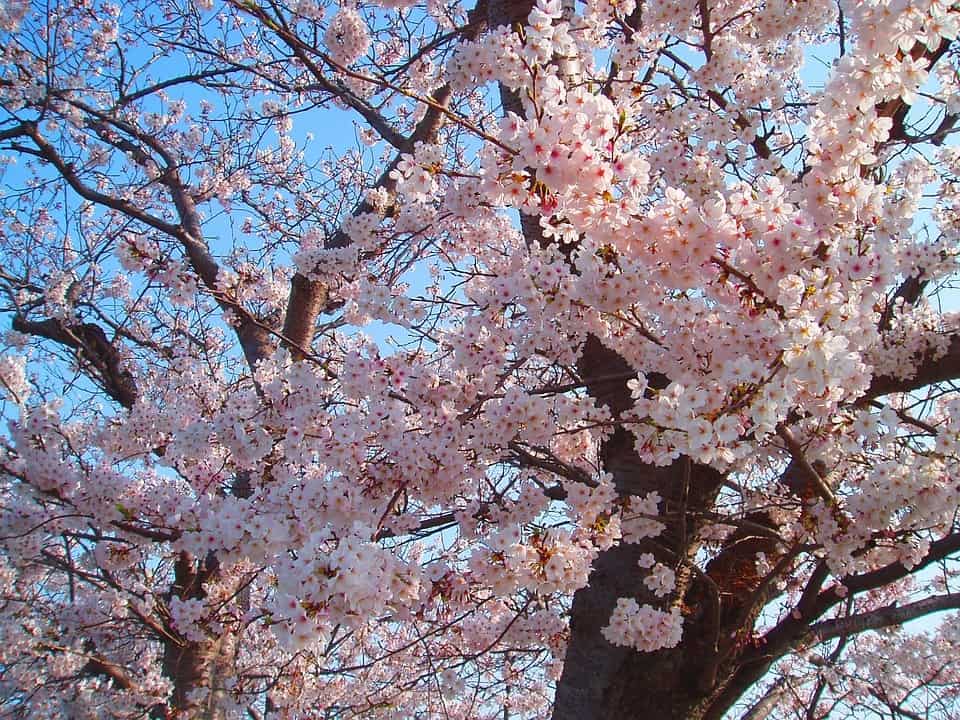 What are the best cherry blossom viewing spots in Japan?
From north to south, east to west, there is an abundance of excellent cherry blossom viewing spots that you can visit to see the breathtaking sakura flowers in full bloom. Below are some examples of top-rated sakura viewing spots to include to your itinerary the next time you visit Japan in the spring:
Philospher's Path
Located in Kyoto, the Philosopher's Path is a two-kilometer long stone walkway that runs along a canal, through a serene neighborhood in the city's Higashiyama district. On both sides of it, you can find lines of cherry trees that create a ceiling of pink flowers during peak sakura season. It extends from the Ginkakuji (or the Silver Pavilion) area to the Nanzenji, and leisurely walking the entire length will probably take under an hour.
To get there, you can ride bus #5, #17, or #100 to the Ginkakuji bus stop; take bus #5 from Kyoto Station to Nanzenji-Eikando-michi bus stop; or ride the Tozai Subway Line to Keage Station.
Shinjuku Gyoen
Situated in the heart of Tokyo, Shinjuku Gyoen is a massive park that serves as home to a wide variety of cherry trees. From the end of March to early April, it welcomes crowds and crowds of locals and tourists who want to get the best viewing seats for the magnificent cherry blossom spectacle.
To get there, you can take the train to JR Shinjuku Station, Sendagaya Station, or Shinjukugyoenmae Station, and then walk 5 to 10 minutes to the park entrance.
Fort Goryokaku
Found in Hakodate, Fort Goryokaku is a Western-style fortification that was built during the Tokugawa Shogunate. It has a spacious park that houses over one thousand cherry trees. Usually, peak cherry blossom season in this part of the country kicks in at around early May, so you can go up north to catch these gorgeous sakura blossoms if you missed the ones in Kansai and Kanto.
To get there, take the tram to Goryokaku Koen Mae, and then walk about 10 minutes to the site's main entrance.
Hirosaki Castle
Home to over 2,500 cherry trees, Hirosaki Castle becomes a magical sakura wonderland usually from late April to early May. During this time, it holds a sakura festival where visitors can see up close and appreciate the breathtaking scenery of the sakura flowers in full bloom.
To get there, you can take the Dotemachi Loop Bus from JR Hirosaki Station, and then get off at the Shiyakusho-mae bus stop.
Omura Park
A popular cherry blossom viewing spot in Nagasaki, Omura Park is a green space constructed over Kushima's Castle outer moat, and is known for its sakura illumination. At night, the event showcases the 2,000 wonderful cherry trees in full bloom that line the park's network of pathways.
To get there, take the bus from the Omura Bus Terminal to the City Hall stop.
What is the cherry blossom forecast for the 2019 spring season?
If you are planning to go to Japan in 2019 to see the beautiful sakura flowers, you have to look up cherry blossom forecasts. The different parts of the country have different blooming dates, and the schedule can change in an instant due to weather, temperature, and other conditions.
In general, the northern regions of Japan enjoy peak sakura season later than the rest of the country. For example, in Hokkaido, the cherry flowers reach full bloom around early May; in Aomori, around late April; and in Sendai, around mid April. But, in the common tourist cities of Tokyo, Osaka, and Kyoto, the peak sakura season begins at around the end of March and lasts til the start of April; and in the southern cities, such as Nagasaki and Fukuoka, it is usually around late March to early April.
The table below shows the estimated flowering date and full bloom date in some of Japan's major cities for 2019:
 

City

 

 

Flowering Date

 

Full Bloom Date

 

Sapporo
April 28
May 2
Hakodate
April 24
April 28
Aomori
April 16
April 21
Sendai
March 31
April 5
Mito
March 25
March 28
Tokyo
March 17
March 24
Yokohama
March 19
March 27
Nagano
April 3
April 9
Kanazawa
March 29
April 3
Toyama
March 27
April 1
Nagoya
March 19
March 27
Shizuoka
March 18
March 27
Kyoto
March 22
March 28
Osaka
March 20
March 26
Kobe
March 23
March 29
Okayama
March 25
March 28
Hiroshima
March 22
March 28
Fukuoka
March 19
March 27
Nagasaki
March 17
March 26
Kumamoto
March 17
March 26
Kagoshima
March 17
March 29
Notes:
The estimated flowering date and full bloom date presented here are based on data collected from previous years' cherry blossom seasons by the Japan Weather Association.
For more accurate forecasts, you must check for new updates closer to the estimated dates, probably around February or early March.
Usually, it takes sakura flowers about a week to reach full bloom once they start blossoming.
And, it takes another week for the full bloom to last.
Don't forget to order your Japan SIM Card in advance of your trip. With many travelers making their way to Japan for this seasons cherry blossom stocks are expected to sell fast!