8 Easy Tips to Packing Light
Tips to packing light: Whether you're trying to save money by taking carry on, or you simply don't want to be schlepping a heavy suit case around with you, it always pays to practice packing light every once in a while. Here are 8 easy tips you can use to help you do this…
1. Choose Your Luggage Carefully
Not only should you pick luggage that is lightweight (obviously) but also look for luggage that has less but larger compartments, rather than lots of smaller compartments. This will give you much greater flexibility with the types of things you can pack.
2. Do a Pre-Pack Test Run
If you're the type of person who packs last minute the chances are you grab lots of things that are to hand with very little consideration. You end up with 10 shirts and just one sock. Instead, prepare a list of what you think you need first. Then get just those items and lay them out. Now go through each item when everything is in front of you and really assess whether you need it or can do without it.
3. Share the load
If you're traveling with someone else then the chances are you're going to overlap with certain things that you're packing, and by sharing you can cut some of your weight in half. And by this I don't mean sharing your underwear, but certainly things like toiletries, guide books and some electrical items.
4. Use Accessories to Make Your Outfits
One of the best ways to cut how many clothes you pack is to pack a range of neutral things which can all be mixed and matched together to create many different outfits. However, if you're a bit of peacock and this thought fills you with dread, get a few brighter more interesting accessories to add some color and personality to your otherwise 'drab' outfits. These take up much less space than brighter outfits themselves.
5. Check the Weather
Although unpredictable, you should be able to get a decent sense of the temperature ranges you're going to be experiences. Use this as a base to judge whether you really need that thick coat or those extra tops. If you're unsure then a lightweight waterproof with layers underneath could see you through some of the chillier patches.
6. Pack Clothes in Bundles
You can lose a lot of space in suitcases simply by bad packing. Folding each individual item and placing them in your case may look neat and tidy but it is not the most efficient. Instead try taking all your similar items and laying them out on top of each other then folding them as one bigger item together. This leaves less gaps between each item and gives you more space in a smaller bag.
7. Wear the Big Stuff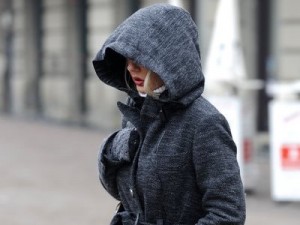 Theoretically you could walk through airport security wearing three tops and two coats, but this might make you stand out in a bad way. That said, it can make sense to wear your biggest and bulkiest items on the plane. This doesn't always amount to maximum comfort, but it does allow you to lighten your luggage considerably.
8. Buy Things There
People often forget when they're traveling abroad that often their destination will have shops that sell clothing and products too. After all, the locals need the same things as you. This means that with certain bulkier items that are not personal to you, you can purchase them when you arrive, such as toiletries and beach towels. Plus, if you've been a bit too enthusiastic about packing light and find you need more things, you can always buy them cheaply and then discard them before you go home again.
Don't forget to take a Mobal World Phone with you on your next trip.
Emma is a Online Marketing Specialist at Mobal. She is responsible for our outbound marketing efforts including planning and executing email campaigns, social media and blog posts. She also works with the Web Designers at Mobal to update the website and to help to create a better experience for the user.
Leave a reply