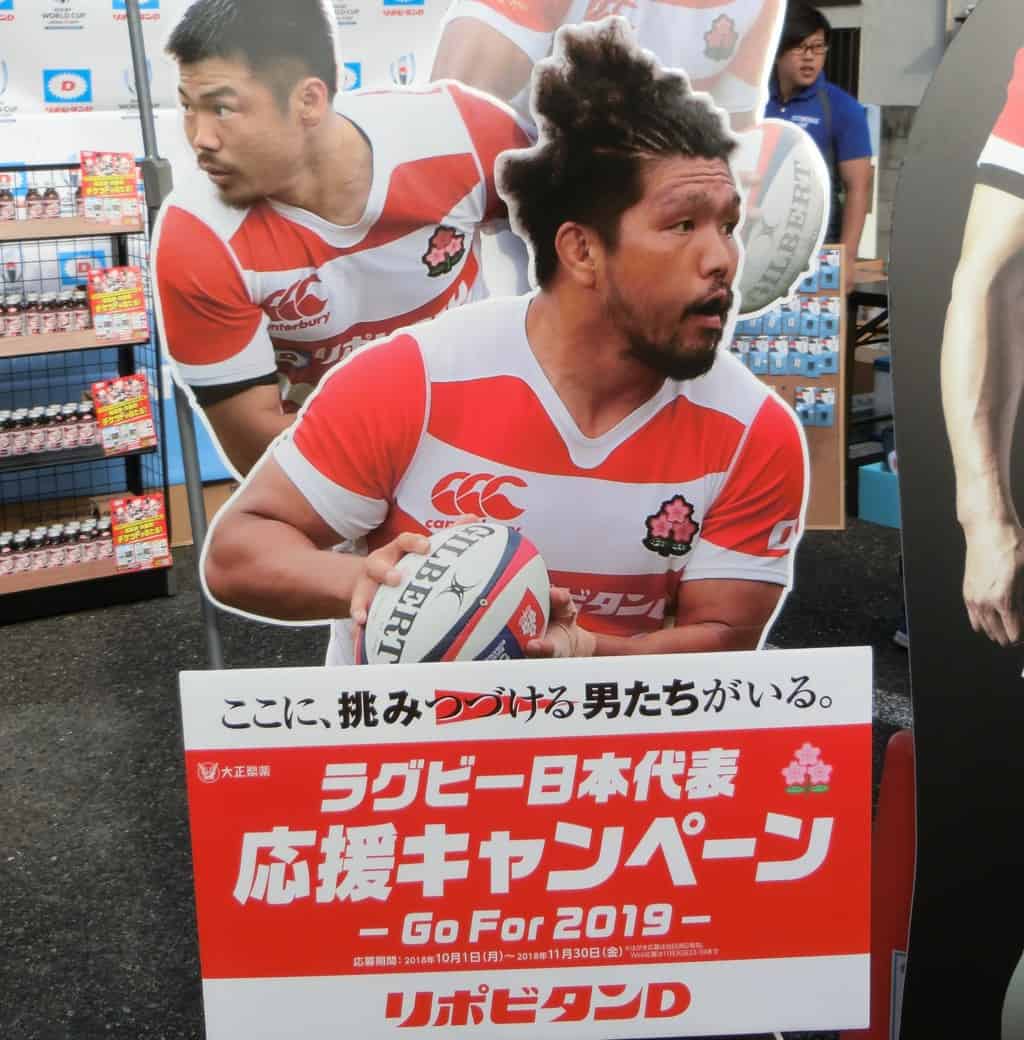 We sent our intrepid blog contributor Makoto to the recent rugby match between Japan's brave blossoms & the mighty All Blacks. True to their name the blossoms were brave but sadly & seasonally wilted at the end. We asked Makoto to sample the atmosphere in what was another record attendance for Japanese test rugby
Meet Atom Boy!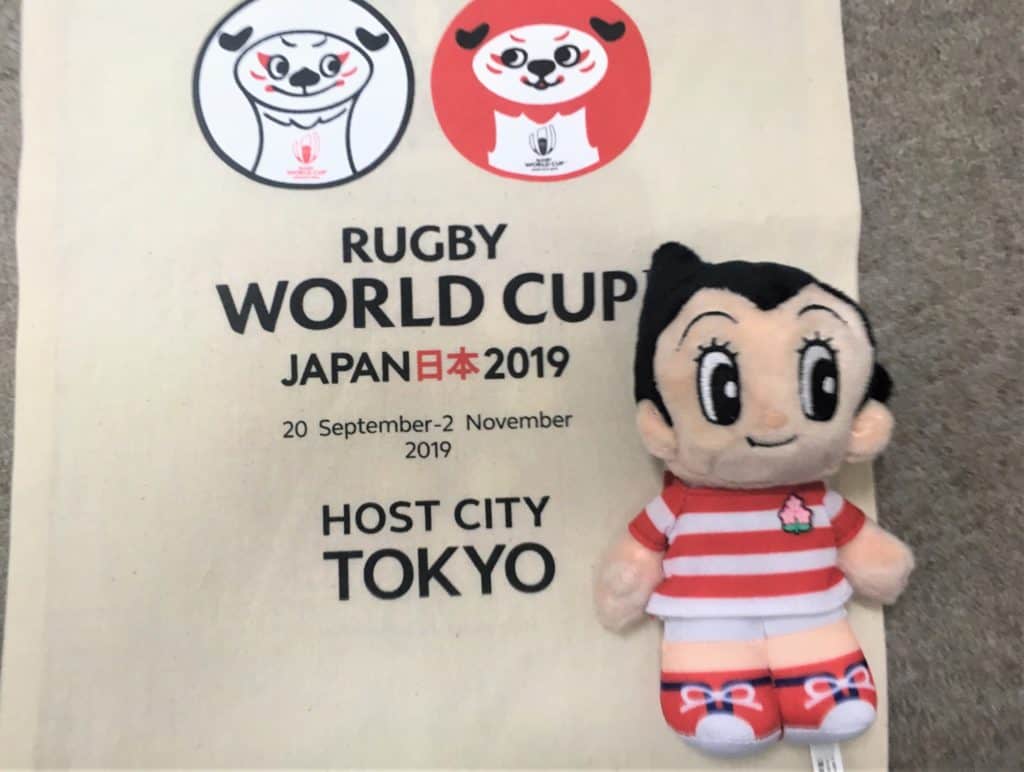 One of Japan's most successful exports Atom Boy is the most successful anime/manga franchise in the world. Known as "Astro Boy" overseas he began life as a sketch in the late 1920's- the handicraft of Osamu Tezuka.
Since then he's had the dual honour of being the childhood hero of Eddie Jones as well as becoming the official mascot of Japanese rugby. This week the little guy came with a price tag of JPY 1,620 (USD 14) so we're hoping to pawn him off to Eddie next year. The sad news for all rugby fans is that for 2019 Atom Boy's been replaced by two new lion-like mascots. For Atom Boy life's truly a sketch!
Pink Bull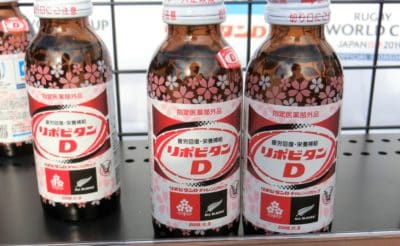 In a previous rugby post we introduced Japan's No. 1 selling energy drink- Ripobitan D. Sponsors of the Japanese rugby team the company unleashed Japan's answer to Red Bull with a new vibrant look- Pink (Bull?) .This particularly tasty commemorative bottle also came with the silver fern of the All Blacks who clearly enjoyed a few bottles of the pink brew before & after the match.
Meet Makoto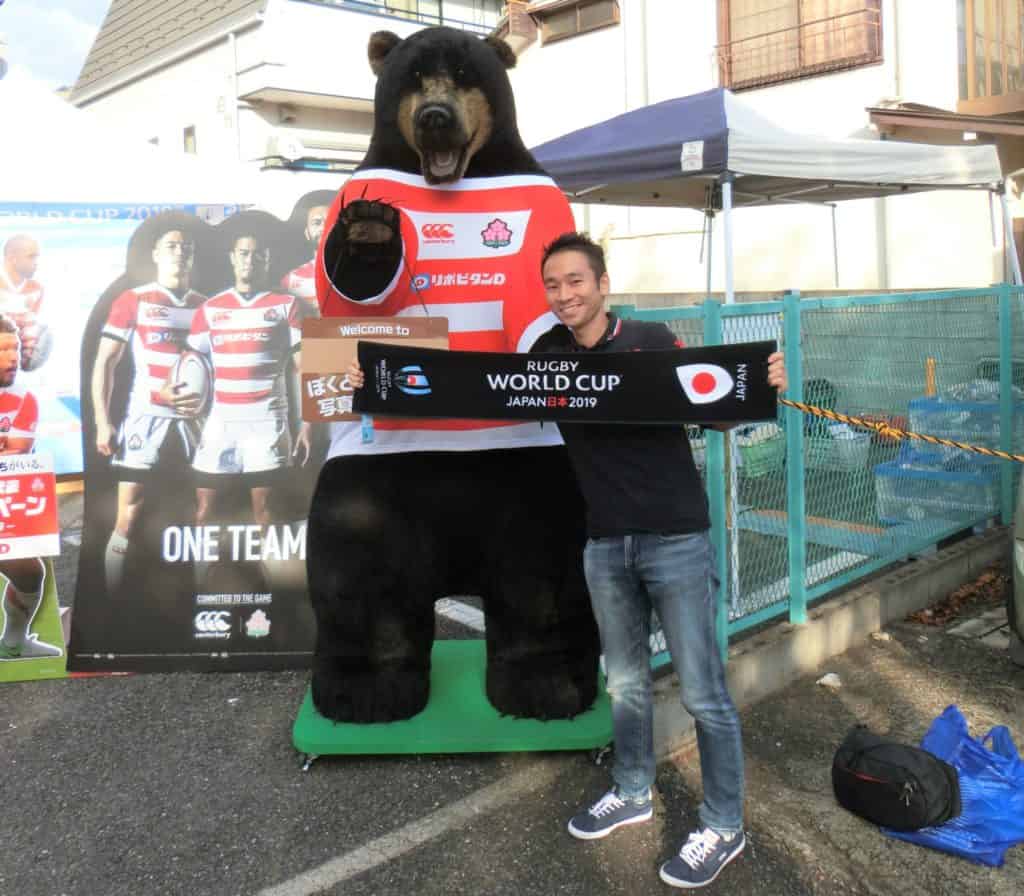 A bear of a man our blogger braved a trip to the Ajinomoto Stadium in Tokyo to bring you this post. Over the coming weeks he will be bringing you more & more useful Japan & Rugby related info. In particular watch this space for the upcoming Rugby SIM Bundles by Mobal- coming soon!
For a limited time only we are offering a FREE Supporter Bundle with all Japan SIM card orders. Our supporter bundles include Free Beer, Free Wi-Fi app, Free Phrasebook & Savings! Find out more here.