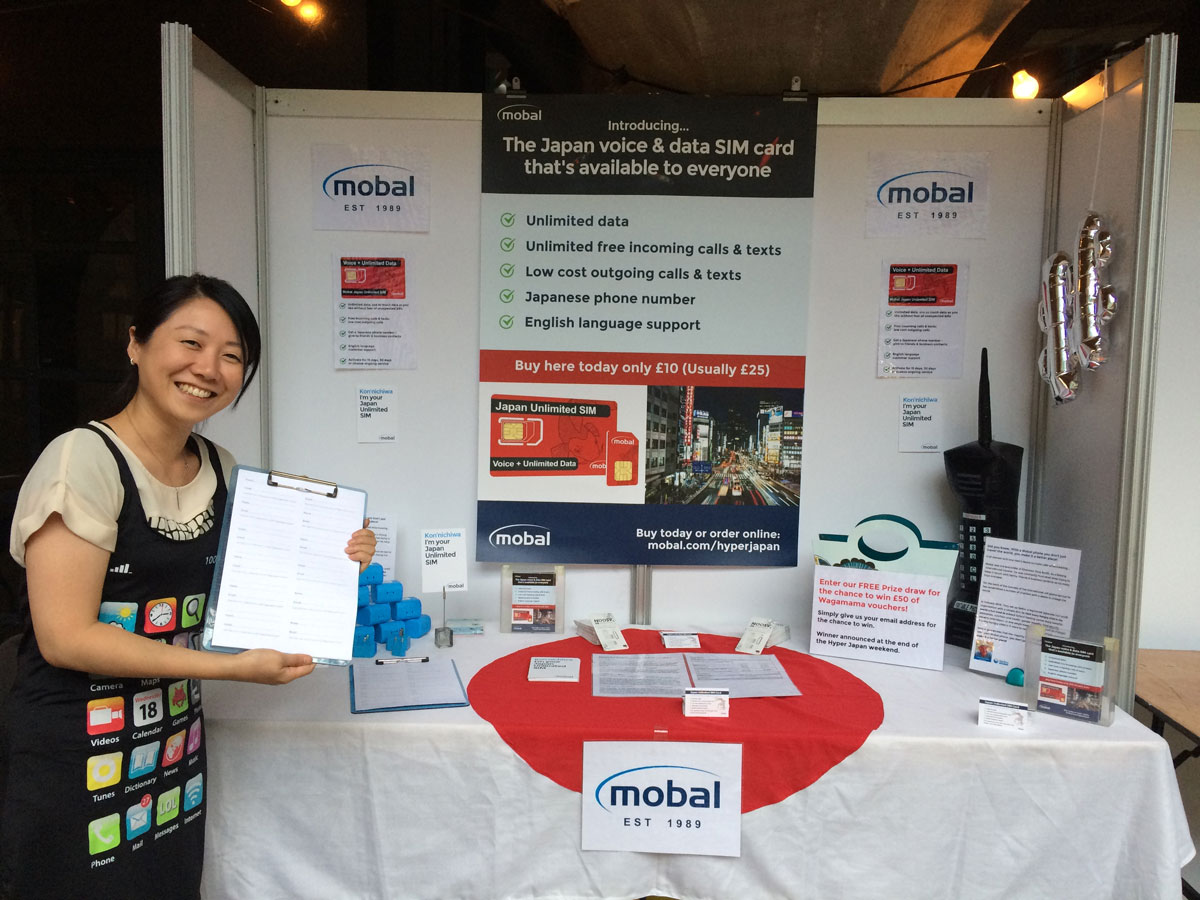 First of all, we would just like to say a huge thank you to everyone who came to have a chat with us last weekend at the Hyper Japan Festival 2017. It was great to meet you and we would also like to thank those of you who entered into our Prize Draw to win a £50 Wagamama voucher.
The competition has now closed and it is time to draw the winning entry! Click play on the video below to watch Tracey (you may recognise her from our stand) reveal the winner!
Congratulations to our winner, you will be receiving a Wagamama voucher for the value of £50 within the next 24 hours.
Want to hear more from Mobal?
If you are not a winner this time, sign up to the Mobal Japan Travel Newsletter for more competitions, travel tips, advice and our latest products. Click here to sign up now!
Thanks again for visiting the Mobal Stand at Hyper Japan and entering our prize draw. Don't forget to visit  https://www.mobal.com before your next trip to Japan!
Thank you for watching!!
The Mobal Team.