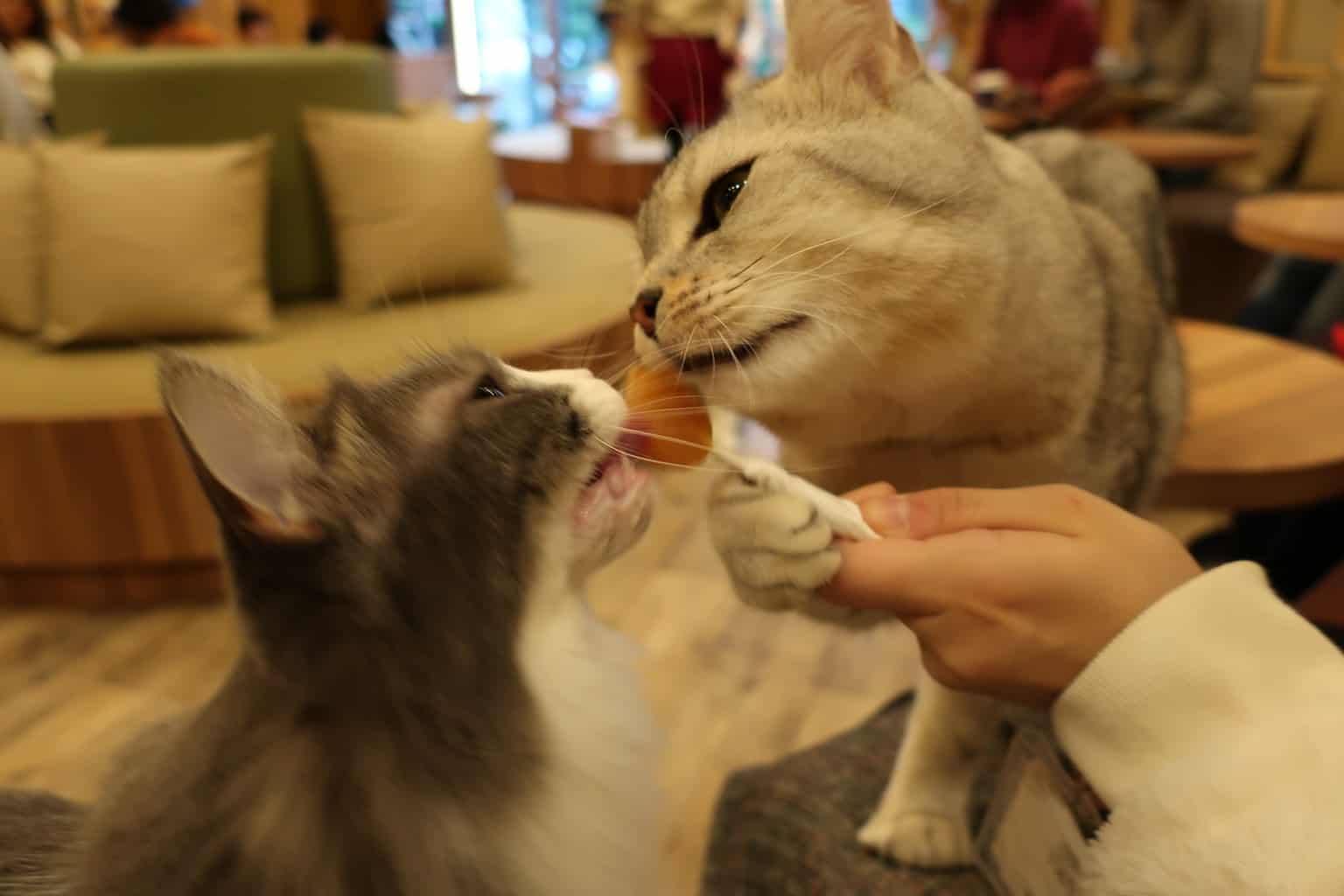 If you're a cat person like me, I bet you'll struggle to adjust to the fact the stray cats on the streets of Japan are not safe to pet. Well, the good news is that the Japanese are a very considerate bunch and have got a whole lot of clean, healthy ones available for visits… in cat cafés.
Yep, cat cafés are as big of a deal here as you think they are. They're especially suitable for tourists because the attendants will know some English as well. Here's what happened when I tried one out.
Paying for Entry
I chose to visit a cat café in Akihabara, Tokyo. It was 200¥ for 10 minutes, but be careful! Getting drinks, using the locker, and changing shoes are all included in your time and if you go just 1 minute over a 10-minute block you pay 200¥ more. Other cafés around Tokyo might charge by the half-hour or hour, which is fine too. You'll likely stay around for about an hour regardless, just because there are so many cats. A quick Google of "Best cat cafés in Japan" will help you decide which one you'd like to visit!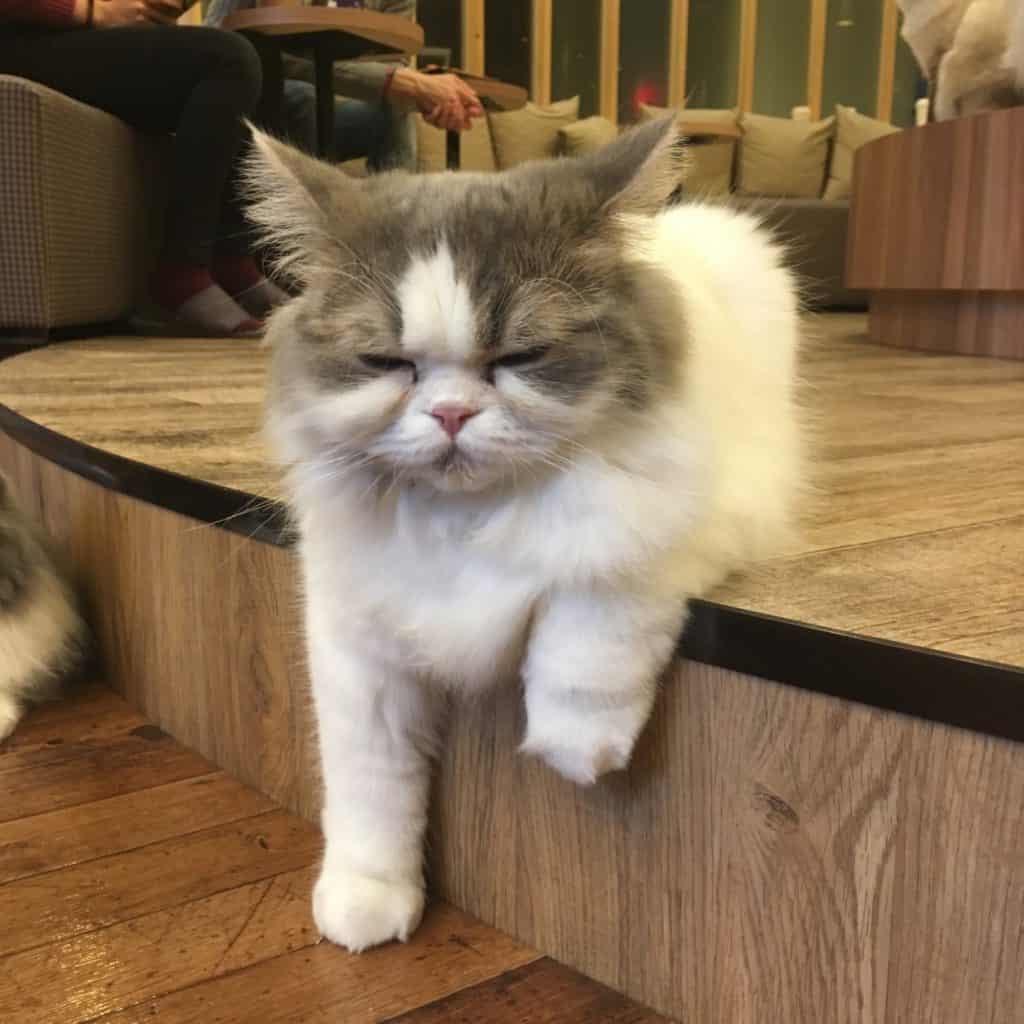 The "café" experience
If you choose to visit a cat café in your early days of arriving in Japan, it will likely be your first experience wearing (disposable and machine-automated) indoor slippers.  A drink purchase is also compulsory to enter, but your choices for beverages are abundant (and refillable), plus you get a Japanese vending machine experience. While enjoying your drink(s) you have the option to treat the resident cats to some relaxation as well, by buying them a treat for a few hundred more yen. This is worth doing if you fancy becoming a star and several cats flocking to you, using their paws to pull the treat closer. Otherwise, it's almost guaranteed someone else will do it. You can just watch the cats entertain them instead.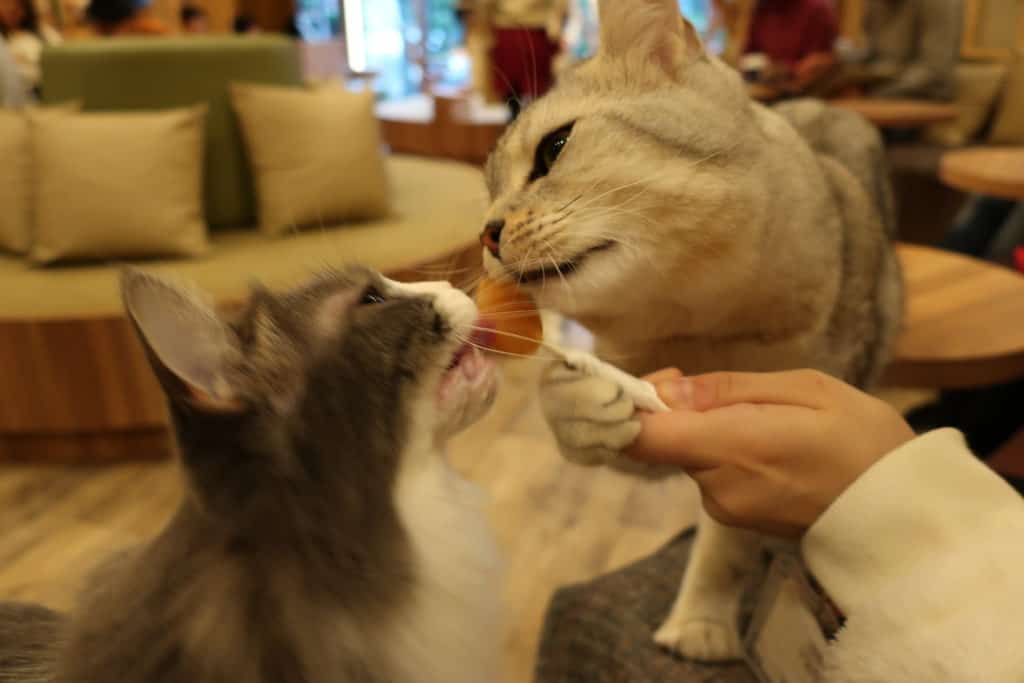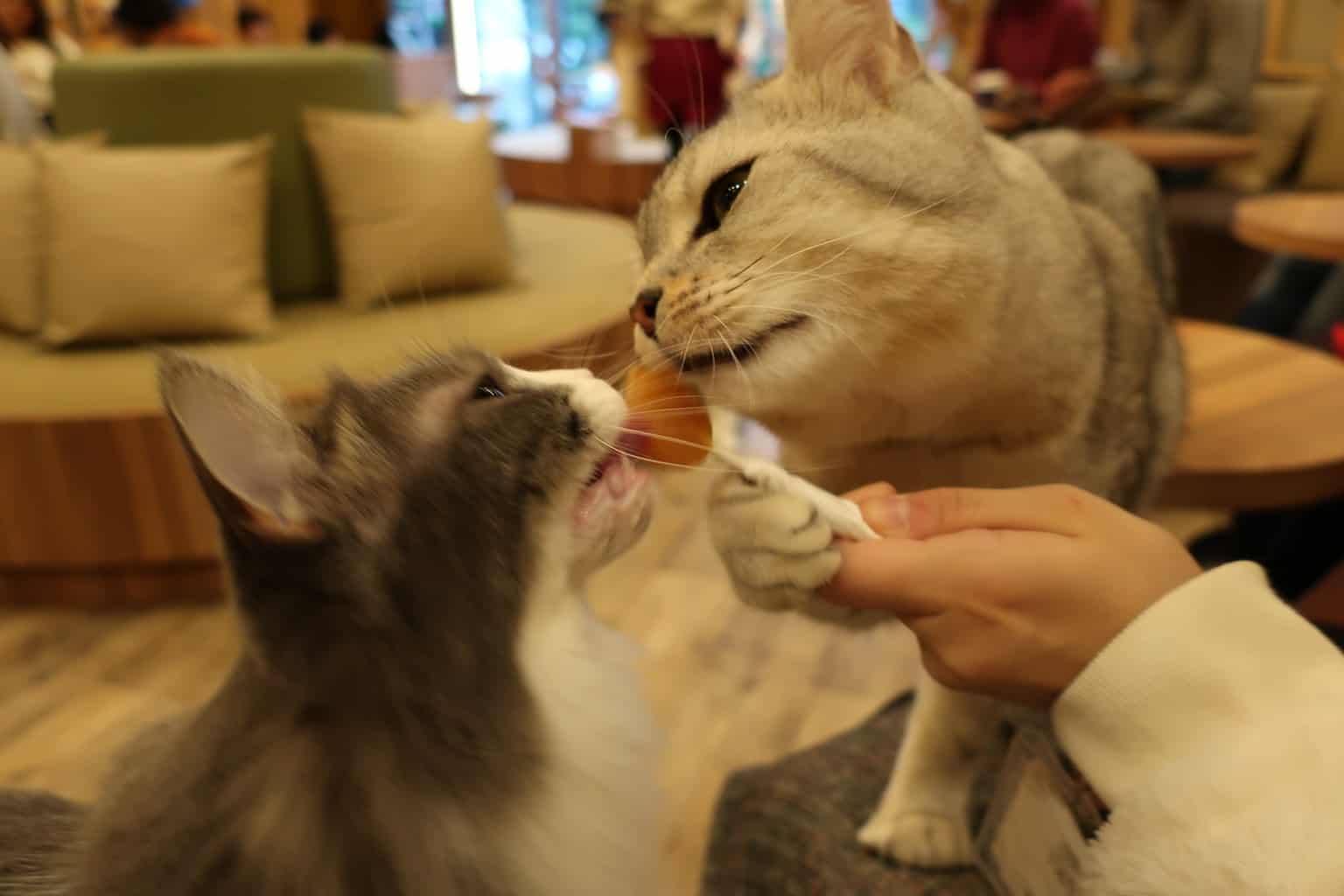 Saying goodbye
That's it! Now you're warm, toasty, and relaxed. Just remember it will be cold outside. Like when you come out of the movie cinema and need to readjust to the light, be prepared for the temperature shock!
So… what's next? Hedgehogs? Owls?
This blog post was written by our intern visiting from Australia, Meagan Kupke.
See what else she has been getting up to during her time in Japan here.